The recent Ghostbusters remake/reboot begs the question, "What if 1984's Ghostbusters was a remake of The Ghost Busters?"
JediShua and shazbazzar drive through Atlanta discussing the various incarnations of Ghostbusters.

---
[iframe url="http://html5-player.libsyn.com/embed/episode/id/4555302/height/500/width/920/theme/custom/autoplay/no/autonext/no/thumbnail/yes/preload/no/no_addthis/no/direction/backward/render-playlist/yes/custom-color/089efc/" width="920″ height="500″]
---
When there's something strange in the neighborhood, which Ghostbusters are you gonna call?  The latest version of Ghostbusters landed in theaters with controversy stirring up sufficient public intrigue and curiosity among moviegoers.  While the reviews of this movie are mixed for multiple reasons, shazbazzar and JediShua talk about the various incarnations of ghost-busting movies and TV shows from the past forty years (and maybe more, if you count Mickey, Goofy, and Donald) as they take on traffic and revisit the "remakes and reboots" discussion again.  Is the "original" Ghostbusters really original or was it a tribute to The Ghost Busters TV show from the '70s?  Which 1986 cartoon series really was the "real" Ghostbusters?  Do you like brownies and refried beans?  The 'Dads try to make sense of it all as the third week of Ghostbusters has slowed online accusations from all sides of fandom to a trickle.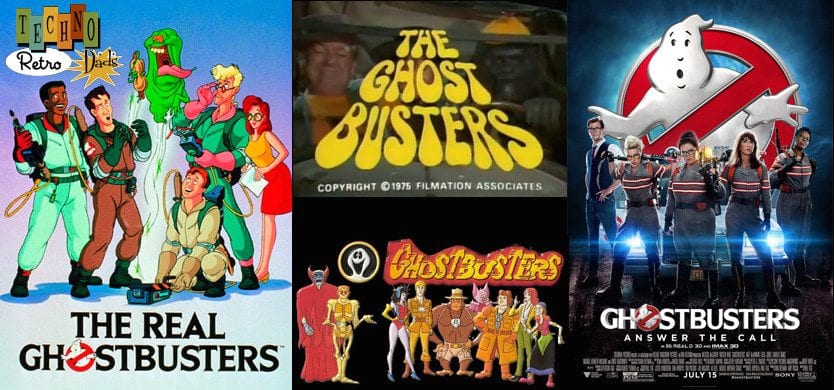 In the NEWS…
BBC America announces Douglas Adams' own Sherlock Holmes is coming to television soon with Dirk Gently.  Sega enters this year's gift-giving for gamers competition with their minuscule Sega Mega Drive going head-to-head against the previously announced retro Nintendo system.  ComicCon reveals cool virtual reality games, Star Trek Discovery, and exciting peeks at the upcoming Kong: Skull Island.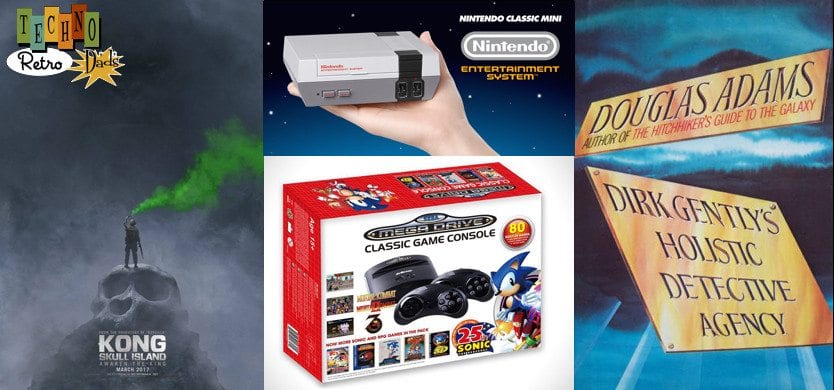 Flashback Games TechnoRetro Flashback
Listen in as shazbazzar and JediShua take turns on the classic 1983 Star Wars arcade game at Flashback Games in Loganville, Georgia.  You can almost feel the controller when you hear the music and sound effects and buttons clicking on the stand-up cabinet as the 'Dads play a couple of rounds of one of their favorite arcade games.  Listen in for more gaming flashbacks in future episodes, as well.
So plug in your earbuds, EarBuds, and join in the conversation about Ghostbusters and more on this week's TechnoRetro Dads.
Share and enjoy!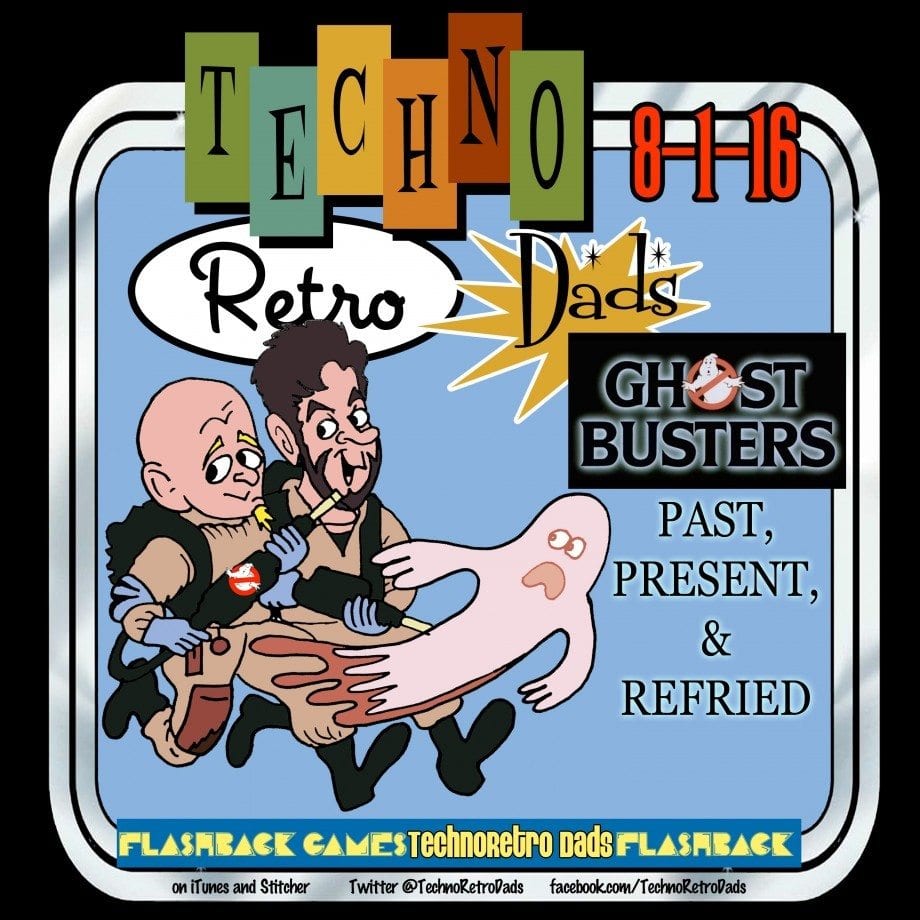 About TechnoRetro Dads
Join shazbazzar and JediShua each week for a look back at the 70s and 80s as they share the fun and fandom of their youth with their families and also their friends. Topics include TV, film, music, and games of the '70s and '80s as well as franchises which have continued into the 21st Century, like Star Wars, TRON, The Dark Crystal, and The Last Starfighter. TechnoRetro Dads are a blend of new and old as stories are passed down from one generation to the next.
If you're a TechnoRetro Dad, the child of one, or just fondly remember the sci-fi/fantasy properties of the '70s and '80s, then this podcast is for you!