With the 40th Anniversary of Star Wars this Thursday, shazbazzar and JediShua take time to revisit some pertinent Aftershocks of 1977.
JediShua and shazbazzar have witnessed the aftershocks of Star Wars for nearly forty years and they recount some of the ways Star Wars has impacted pop culture and our common culture since May 25, 1977.  It's been a lifetime ago…almost.
---
      
---
[iframe url="http://html5-player.libsyn.com/embed/episode/id/5377491/height/90/width/1000/theme/custom/autonext/no/thumbnail/yes/autoplay/no/preload/no/no_addthis/no/direction/backward/no-cache/true/render-playlist/no/custom-color/089efc/" height="90″ width="1000″ scrolling="no" allowfullscreen="allowfullscreen webkitallowfullscreen mozallowfullscreen oallowfullscreen msallowfullscreen"]
---
Forty Years of Star Wars Aftershocks
Star Wars, not much but Star Wars!  Just under forty years ago, the world shook with under the rumbling of a gigantic Star Destroyer as the Emperor's sinister agent, Darth Vader, pursued Princess Leia's ship on screens across the country.  This modern myth for the '70s generation took hold of pop culture on May 25, 1977 and never let loose.  Like a blast from the DEATH STAR, Star Wars blew away movie goers in theaters everywhere and decimated box office records within hours of its release.  And for the most part, it has never left the public consciousness.  This week on TechnoRetro Dads, we recount it all!  (Well, not technically all of it.  We only have 77 minutes, after all.)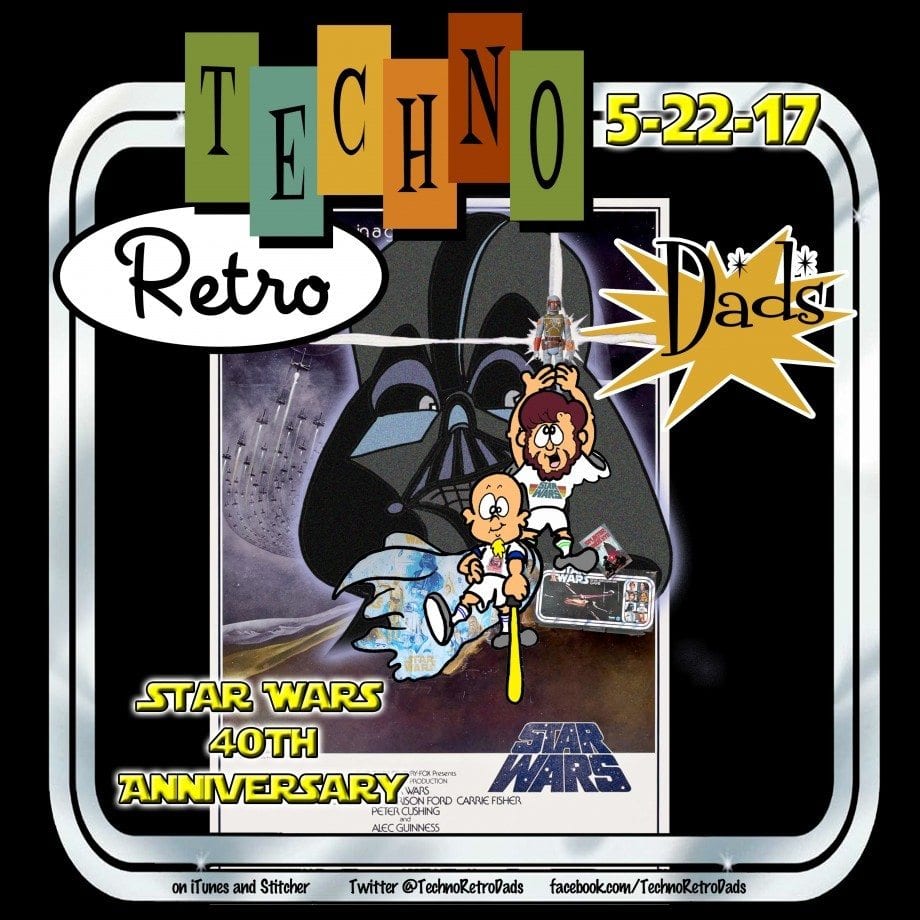 In the NEWS…
The movie 5-25-77 is finally coming to theaters after being teased to fanboys and fangirls for the past decade.  Patrick Mead Johnson's biopic about a boy obsessed with sci-fi movies embraces the day that the movie that changed everything.  Sadly, no theaters are set to show 5-25-77 near shazbazzar, but EarBuds might be in luck for a showing near them this week and weekend!  But shaz isn't totally disheartened, because another retro favorite is finally set to hit screens as Netflix prepares to deliver a new addition to The Dark Crystal lore in a ten-episode series coming…sometime in the future.
PLUS: TMZ leaks some pics from the upcoming Han Solo anthology movie that is slated to arrive this time next year.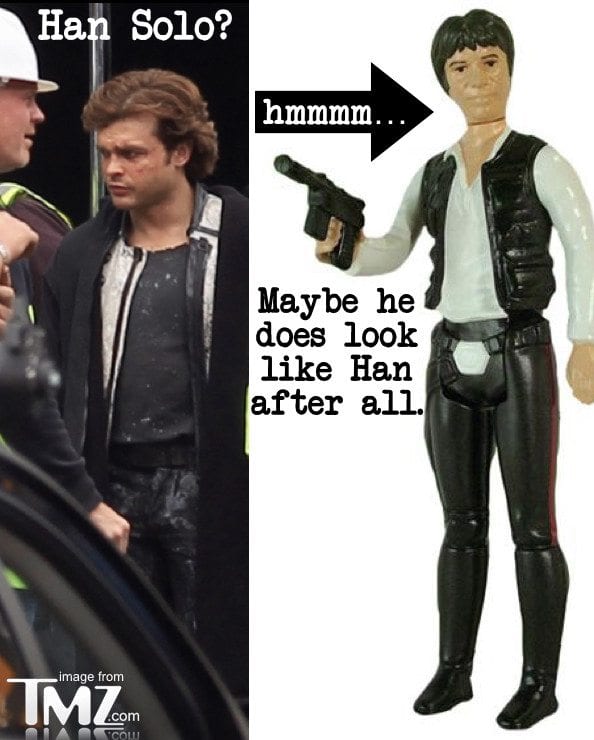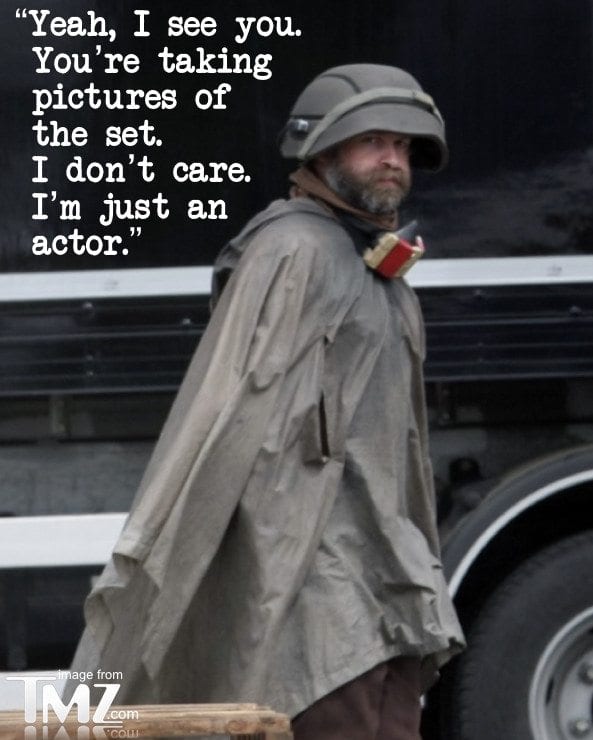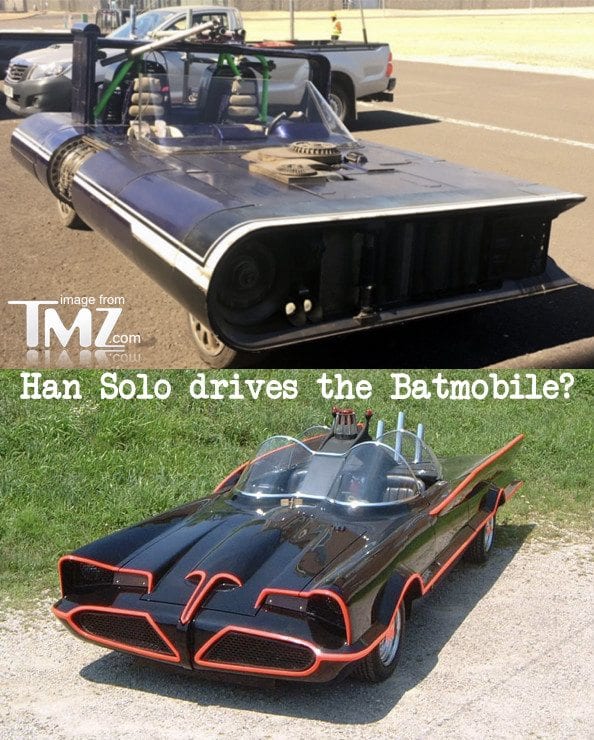 Aftershocks of 1977
Star Wars hit theaters almost 40 years ago, and by the end of the week everyone is going to be talking about it, so we might as well start bright and early this Monday morning!  From the cinema to the toy shelves, Star Wars has dominated the past four decades of pop culture beginning with a single phrase typed in blue over a solid black background, the majority of our lives has been lived in the shadow of a galaxy far, far away.  JediShua and shazbazzar begin to recount the numerous ways Star Wars has influenced them directly as well as connecting a variety of movies, TV shows, and mounds of merchandise to the film with its iconic characters on both sides of this galactic conflict between the light and the dark.  From their earliest memories of seeing the movie to the origins of TechnoRetro Dads, the 'Dads talk about the Kenner toys, early games, apparel, and even Dixie cups that enabled fans a means of having the Force with them always, even after the movie was no longer in theaters.
Spend 77 minutes with shazbazzar and JediShua this week as they recall how Star Wars affected them and our whole world over the past forty years, and lend your voice to the discussion on social media or give the 'Dads your feedback by calling our voice mail line at (209) 878-7323 or sending us a message or mp3 via electronic-M to podcast@TechnoRetroDads.com.  Don't forget to rate and review TechnoRetro Dads on iTunes and Stitcher.
Share and enjoy!
---
Join shazbazzar and JediShua each week for a look back at the '70s and '80s as they share the fun and also fandom of their youth with their families, friends, and EarBuds. Topics include TV, film, music, toys, and games of the '70s and '80s as well as franchises which have continued into the 21st Century, like Star Wars, TRON, Buck Rogers, and Battlestar Galactica. TechnoRetro Dads is a blend of new stories as old legends are then passed down from one generation to the next.
If you're a TechnoRetro Dad, the child of one, or appreciate the '70s and '80s, then this podcast is definitely for you!