Ernest P. Worrell would likely terrify Missing Link by his driving skills in Ernest Saves Christmas, a 30 year-old Christmas film that doesn't take itself too seriously but fulfills the role of a good moral film fit for the whole family.
Puppet Surgeon Dr. Hunter Wahl of Laika joins JediShua and shazbazzar to laugh about Ernest Saves Christmas and discuss stop-motion animation in the modern era as he reveals behind-the-scenes aspects of filming Missing Link.
It's been over a week since Thanksgiving, and we've just awakened from the full-belly naps we've enjoyed over the holidays.  As college football season closes and anticipation arises for upcoming bowl games (Outback Bowl in Tampa, anyone?), the season's greetings turn towards trees, snowmen, reindeer, and Santa Claus!  Don't worry, we're sure that Ernest Saves Christmas just in time (like he has for the past three decades).
In the NEWS
Looks like there's something strange in the neighborhood for the third time according to Dan Aykroyd.  Ghostbusters 3 is confirmed to be a sequel to the original Ghostbusters movies from the '80s.  Great news!  Sadly, however, Bikini Bottom mourns the loss of SpongeBob Squarepants creator Stephen Hillenburg who ended his fight with ALS.  He was 57. 
EarBuds Toy Catalog: Games
The results of the first category of the EarBuds Toy Catalog brackets are in as four games of times past go head-to-head against each other (via EarBuds' voting).  Hungry Hungry Hippos, Trivial Pursuit, Battleship, and the Nintendo Entertainment System face off for the EarBuds' favorite.  Perhaps the ultimate winner isn't all that unexpected.
But you can always be a part of the brackets as these rounds continue over the next two weeks.  Keep checking various social media outlets for updates and ways you can vote for your favorite toys in the EarBuds Toy Catalog contest.
SuperFriend Hunter Wahl
Laika's newest addition to their amazing stop-motion features is coming this April, and SuperFriend Hunter Wahl joins us to tell us about the movie and gives us insight into behind-the-scenes activities that go into making a stop-motion feature in the 21st Century.  Missing Link will premier on April 12th of next year and we're excited to see this movie.
Ernest Saves Christmas
Hunter (who was, at least in part, raised by a TechnoRetro Dad) sticks around for some fun chatter about Ernest Saves Christmas as Ernest P. Worrell helps Santa fulfill his mission to pass the torch (or magic sack) to the next Santa to carry on the tradition and ensure that Christmas continues.  Ernest Saves Christmas turns 30 this year as the iconic '80s character invented and portrayed by Jim Varney appears in what some consider his best movie role.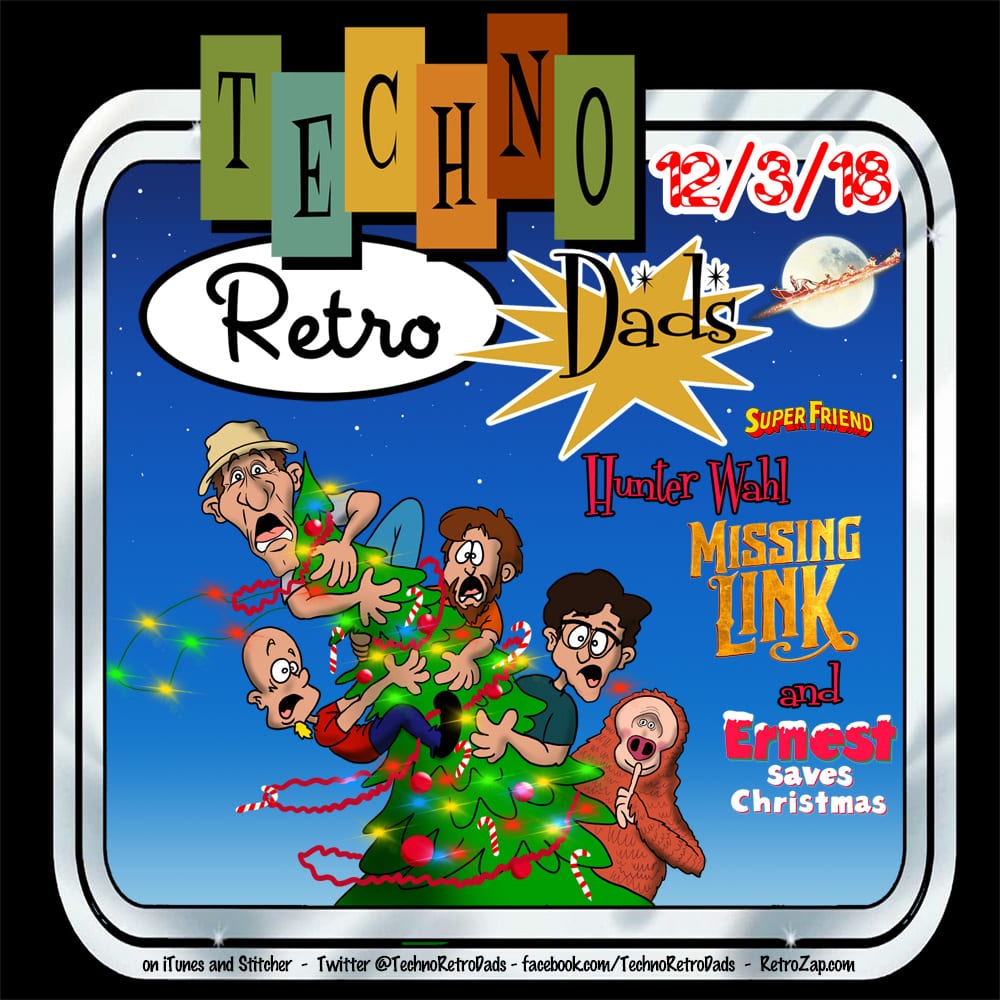 Thanks for tuning in to TechnoRetro Dads, EarBuds!  While you're watching Ernest Saves Christmas, be sure to subscribe on iTunes or Apple Podcasts.  Don't forget to rate and review TechnoRetro Dads on iTunes, share us and with us on social media, vote in the EarBuds Christmas bracket, get TechnoRetro merch at TeePublic, and join discussions on Discord about toys, cereal, games, movies and/or shows from the '70s and '80s by giving the 'Dads your feedback via voice mail at (209) 878-7323 or sending us your mp3dback via electronic-M to podcast@TechnoRetroDads.com.
Share and enjoy!
---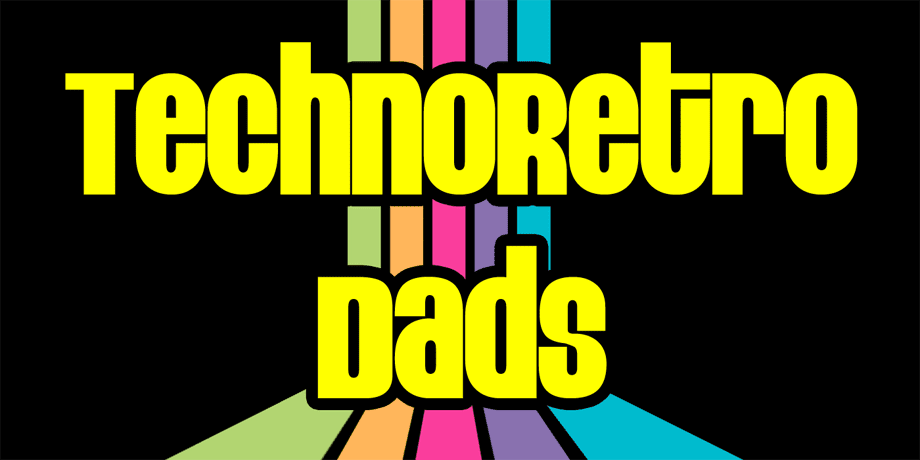 click banner for all episodes and homepage!
Join shazbazzar and JediShua each week for a look back at the '70s and '80s as they share the fun and also fandom of their youth with their families, friends, and EarBuds. Topics include TV, film, music, toys, and games of the '70s and '80s as well as franchises which have continued into the 21st Century, like Star Wars, TRON, and Ernest P. Worrell properties. TechnoRetro Dads creates new stories as old legends are passed down from one generation to the next.
If you're a TechnoRetro Dad, the child of one, or just appreciate the '70s and '80s, then this podcast is definitely for you!