It's Monday morning, sleepyhead!
 

Quit dreaming and get out of bed with 77 minutes of dreamy tunes, a nightmarish thriller from 1984, and much, much more.

In 1984, dreaming became dangerous when psychic psychos were able to invade others' periods of REM sleep with frightening results in the PG-13 thriller Dreamscape.

When you need someone to falsely support your delusions, when you wear boxer shorts appropriate for work (remember it's called underwear for a reason), when everything is controvurtial, even if you're a Streamer (our official designation of Generation Z), TechnoRetro Dads wants you to dream big — but not right now.  It's Monday morning and you've got to go to work/school so kickstart your week with 77 minutes of fun and fandom.
In the NEWS…
Will Star Wars Resistance return for another season?
Will Ewan McGregor make our dreams come true and play Obi-Wan in a series?
We Love Our Cereal
The Addams Family teams up with GM's Monster Cereals.
Fruity Pebbles might make a neat marshmallow treat.
Boxes of cereal marshmallows are spotted at FAO Schwartz.
Lucky Charms marshmallows get Jet Popped.
Let's All Go to the Movies: Dreamscape
Dennis Quaid, Kate Capshaw, Max Von Sydow, Christopher Plummer, and Eddie Albert meet together in their dreams in the second PG-13 movie, Dreamscape.
Vinyl Scratchback: Music of Your Dreams
Musical groups from the '70s and '80s were living the dream with nocturnal themes:
Eurythmics — "Sweet Dreams"
Van Halen — "Dreams"
Heart — "These Dreams"
Tom Petty — "Runnin' Down a Dream"
Dan Hartman — "I Can Dream about You"
Moody Blues — "Your Wildest Dreams"
Hall & Oates — "You Make My Dreams"
Fleetwood Mac — "Dreams"
George Harrison — "Dream Away"
Aerosmith — "Dream On"
Blondie — "Dreaming"
Cheap Trick — "Dream Police", "All We Need Is a Dream", "I Must Be Dreamin'", "Mandocello"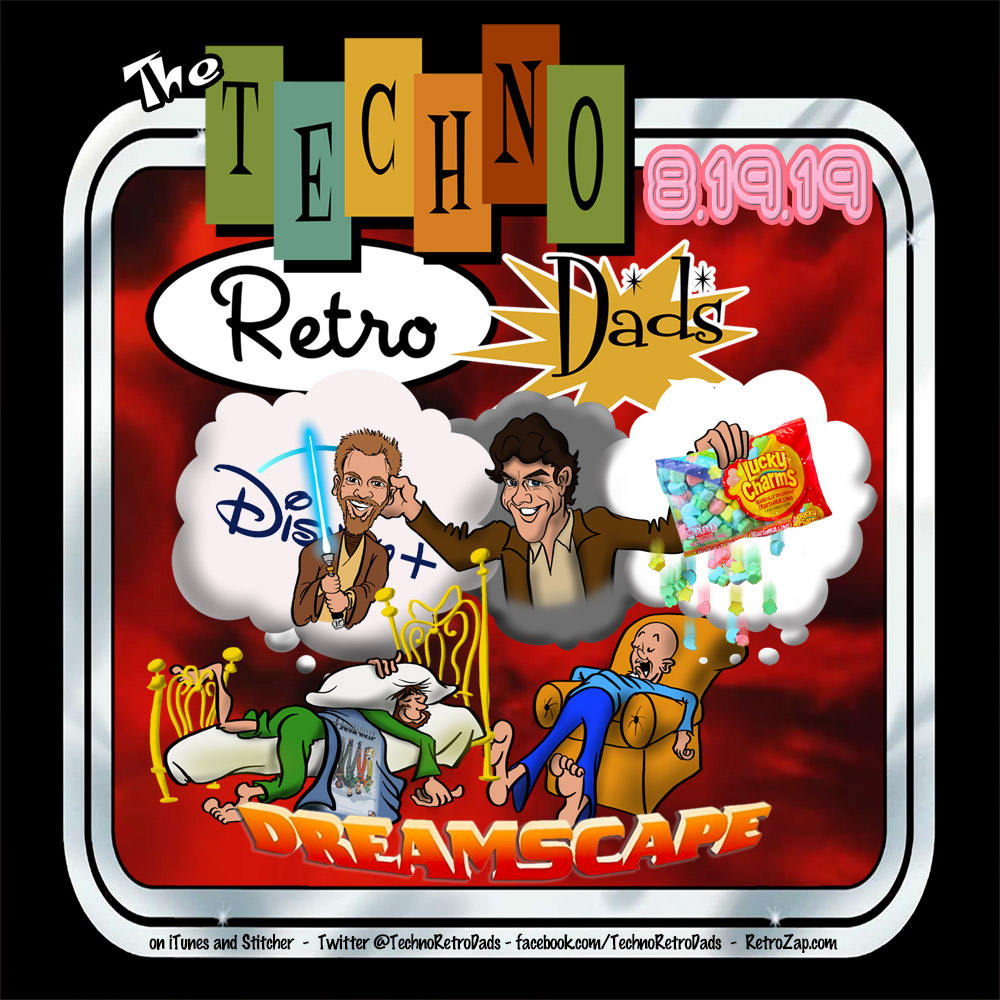 Thanks for tuning in to TechnoRetro Dads, EarBuds!  Go online for more TechnoRetro Dads on iTunes, Apple Podcasts, Stitcher, RetroZap.com, or TechnoRetroDads.libsyn.com.  Pick up your TechnoRetro Dads merchandise at TeePublic.  Don't forget to rate and review TechnoRetro Dads on iTunes, share us and with us on social media, get TechnoRetro merchandise at TeePublic, and join discussions on Discord about toys, cereal, games, movies and/or shows from the '70s and '80s by giving the 'Dads your feedback via voice mail at (209) 878-7323 or sending us your mp3dback via electronic-M to podcast@TechnoRetroDads.com.
Share and enjoy!
---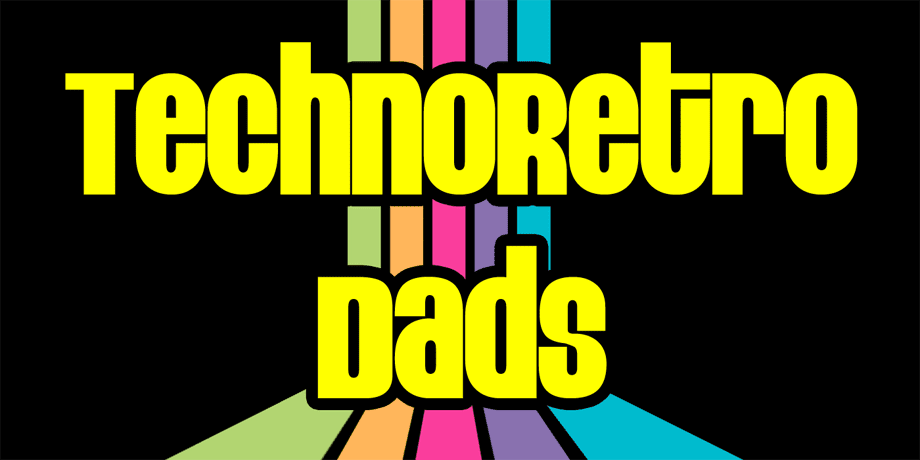 click banner for all episodes and homepage!
Join shazbazzar and JediShua each week for a look back at the '70s and '80s as they share the fun and also fandom of their youth with their families, friends, and EarBuds. Topics include TV, film, music, toys, and games of the '70s and '80s like Atari, Nintendo, Sega, and arcade games as well as franchises which have continued into the 21st Century, like Star Wars, Indiana Jones, The Muppets, Battlestar Galactica, MAD, "Weird Al" Yankovic and more. TechnoRetro Dads creates new stories as old legends are passed down from one generation to the next.
If you're a TechnoRetro Dad, the child of one, or just appreciate the '70s and '80s, then this podcast is definitely for you!