Hop on a kangaroo, put your bowie knife in the pouch and get ready to wrestle giant reptiles and the New York nightlife in Crocodile Dundee.
The "Arrow Breaker" himself, Ryan Stampfli, returns from the Outback to join shazbazzar and JediShua. They celebrate the thirtieth anniversary of Australian comedian Paul Hogan's breakout role in Crocodile Dundee.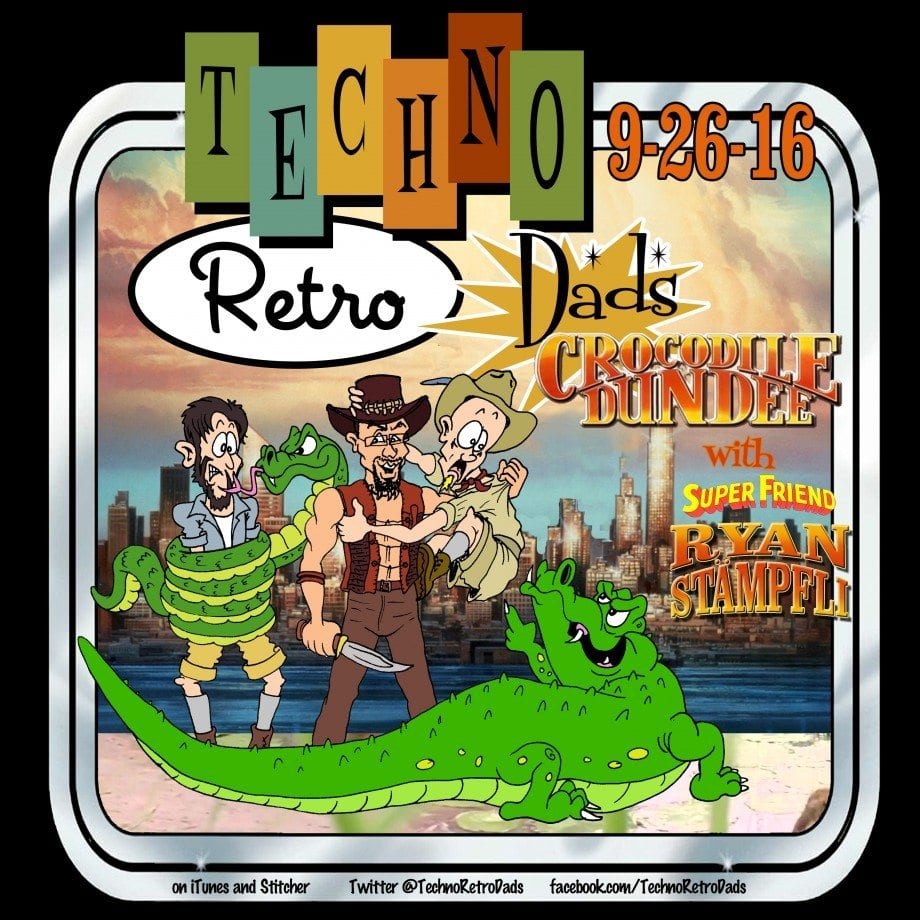 ---
[iframe url="http://html5-player.libsyn.com/embed/episode/id/4694574/height/90/width/920/theme/custom/autoplay/no/autonext/no/thumbnail/yes/preload/no/no_addthis/no/direction/backward/render-playlist/no/custom-color/089efc/" width="920″ height="90″]
---
---
TechnoRetro Dads: Fall into Spring Down Under with Crocodile Dundee
The incomparable pairing of Paul Hogan and Linda Kozlowski began thirty years ago today (at least, here in the States). It started when Mick "Crocodile" Dundee attracted the attention of roving reporter Sue Charlton, boosting Australia's tourism dollars. Sales of bowie knives skyrocketed, too.  Ryan Stampfli joins shazbazzar and JediShua to revisit the classic 1986 Aussie film, Crocodile Dundee.  With ABLE from TRON: Uprising wielding an antenna like a boomerang and a kangaroo shooting back at drunk drivers with amazing accuracy, this adventure comedy is as good today as it was at the box office when it became the second top-grossing movie of 1986 in the United States.
In the NEWS…
Duct tape engineer and adventure hero MacGyver is back on the air in a new series. Meanwhile, the original series is hitting Netflix.
Lethal Weapon and Lost in Space get their reboots on for a comeback, as well.
Dan Shaffer seeks to rekindle his musical roots after years of working on jingles (like Transformers) as he becomes a contestant on this season of The Voice.
ThinkGeek comes home to Oklahoma City.
Funko ReAction NYCC exclusives feature The Dark Crystal and The Golden Girls.
We Love Our Cereal…
Pumpkin Spice continues to dominate cereal aisles.
Lucky Charms combine cereal, marshmallows, and doughnut-like pastries.
Denver Broncos' CJ Anderson gets his own cereal brand (Mile High Crunch).
History Lesson
The man of steel and stone-carved creatures feature heavily in fictional history with Superman Returns, Man of Steel, and Gargoyles.  PLUS: Phileas Fogg embarks on a world-wide tour encompassing the globe in less than three months.
Drop off your dirty dishes at Natalie's Platter Palace, grab your bowie knife, tip the bellboy, wash your backside, spread up a Vegemite sandwich, and then tune into TechnoRetro Dads.  If you get a chance, tell us your #TechnoRetro memories in your best "Crocodile" Dundee voice via electronic-M (podcast@TechnoRetroDads.com). Or, contact us via voicemail also at (209)TR-TRDAD.  We want to hear from you!
Share and Enjoy!
About TechnoRetro Dads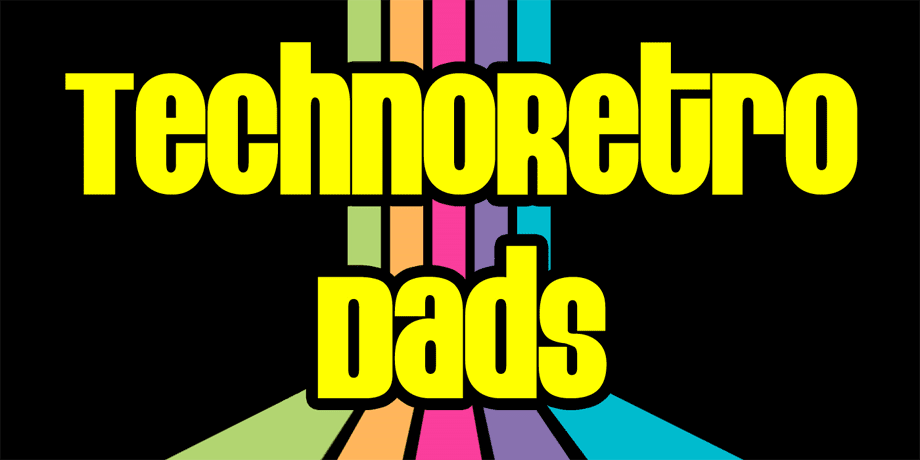 Join shazbazzar and JediShua each week for a look back at the '70s and '80s as they share the fun and fandom of their youth with their families and also their friends. Topics include TV, film, music, toys, and games of the '70s and '80s as well as franchises which have continued into the 21st Century, like Star Wars, TRON, and "Crocodile" Dundee. TechnoRetro Dads is a blend of new stories and also old legends as fun times are passed down from one generation to the next.
If you're a TechnoRetro Dad, the child of one, or just fondly remember the greatest movies, television, games and music of the 70s and 80s, then this podcast is for you!