Now that we've discovered "Retro Day", we want to take it over with TechnoRetro Day!
 

Get your Sony Walkman or Panasonic Jam Box, drop in a mix tape, and jam out with tunes in your leisure suit, Jamz, or tie-dye this Thursday. #TechnoRetroDay

JediShua and shazbazzar will crank up the tunes, watch cartoons, and hit the arcade this Thursday as February 27th becomes #TechnoRetroDay.  With a little help from the EarBuds, this will be a day to share and enjoy favorites from the past, present, and future with friends and family.

How did two years of "Retro Day" pass without us noticing?  Join shazbazzar and JediShua as we make up for lost time in a week devoted to a mix tape of truly TechnoRetro tributes.
In the NEWS
Masters of the Universe finds its voice(s)
Scott Bakula talks Quantum Leap
Rick Moranis and Joe Johnston to return for Shrunk.
Wil Wheaton hosts E-Sports game show.
Star Wars: The Clone Wars is back!
New Amazing Stories trailer.
We Love Our Cereal…
…and magic.  However, the lines between science, magic, and downright witchcraft are getting blurry with the pink pebbles that may make blue poo as Post announces Magic Fruity Pebbles.
Vinyl Scratchback: Retro Mix Tape
JediShua and shazbazzar suggest five-song TechnoRetro Day mix tapes from the '60s, '70s, and '80s.  Several EarBuds chime in with their ideas, too!
TechnoRetro Arcade
Remember what it was like to go into the arcade at the mall or shopping center with a five-dollar bill?  With a bit of foresight based on hindsight (it is 2020, after all), JediShua and shazbazzar plan their TechnoRetro Day trip to the arcade.
Saturday Mornings
The 'Dads dig into truly retro cartoons they dug as kids (even if they weren't strictly Saturday morning fare).  With just a bit of controversy, their lists of TechnoRetro Day cartoons will have you reaching for a chilled bowl of your favorite cereal this Thursday.
The Road to the Empire Strikes Back
During the three year-long interval between Star Wars and The Empire Strikes Back, the kids of the '70s needed something to keep them in that galaxy far, far away without losing their minds waiting for there heroes to return.  Thankfully, Kenner had the prescription to keep hypersensitive kids from going full-on hyperactive: Star Wars action figures, playsets, and vehicles.  Take a trip back in time as shazbazzar and JediShua relive the timeless toys from 1978, 1979, 1980, and beyond on the Road to the Empire Strikes Back.
Thanks for tuning in to TechnoRetro Dads, EarBuds!  Go online for more TechnoRetro Dads on iTunes, Apple Podcasts, Stitcher, RetroZap.com, or TechnoRetroDads.libsyn.com.  Pick up your TechnoRetro Dads merchandise at TeePublic.  Don't forget to rate and review TechnoRetro Dads on iTunes, share us and with us on social media, get TechnoRetro merchandise at TeePublic, and join discussions on Discord about toys, cereal, games, movies and/or shows from the '70s and '80s by giving the 'Dads your feedback via voice mail at (209) 878-7323 or sending us your mp3dback via electronic-M to podcast@TechnoRetroDads.com.
Share and enjoy!
---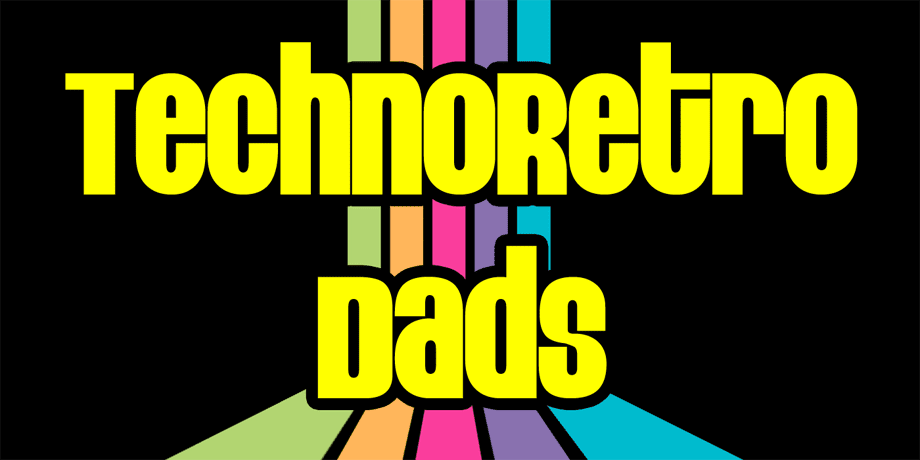 click banner for all episodes and homepage!
Join shazbazzar and JediShua each week for a look back at the '70s and '80s as they share the fun and also fandom of their youth with their families, friends, and EarBuds. Topics include TV, film, music, toys, and games of the '70s and '80s like Atari, Nintendo, Sega, and arcade games as well as franchises which have continued into the 21st Century, especially Star Wars. The TechnoRetro Dads create new stories as old legends are passed down from one generation to the next.
If you're a TechnoRetro Dad, the child of one, or just appreciate the '70s and '80s, then this podcast is definitely for you!