Canadians continue their tradition of putting their holidays before American holidays in their quest for total domination of North America. It's Canada Day.
Before Independence Day, witness Canada Day. Mike MacDonald and Chris Hamilton take over TechnoRetro Dads to impart Retro Canada knowledge.
                  
---
[iframe url="http://html5-player.libsyn.com/embed/episode/id/4484219/height/500/width/920/theme/custom/autoplay/no/autonext/no/thumbnail/yes/preload/no/no_addthis/no/direction/backward/render-playlist/yes/custom-color/089efc/" width="920″ height="500″]
---
Greetings, Programs!
In commemoration of the foundation of the country, TechnoRetro Dads celebrates with this special episode from Canadia. By Canadians, for Americans…and anyone else who wants to tune in.
For Canada Day, Chris Hamilton and Mike MacDonald invade from the Great White North to confiscate the mics from shazbazzar and JediShua and create a Strange Brew of CanadianRetro memories that even Yanks can appreciate (however, shazbazzar does not appreciate the insinuation that he is a "Yankee").
From Rick Moranis to Bryan Adams to John Candy to Rick Moranis (again), Chris and Mike complete the circle with some expected favorites and some surprises. (What?!  I never knew that _______________ was from Canada!  How did they let him cross the border?)
Since most of North America is celebrating holidays anyway, why not bookend this weekend by celebrating our nations' foundations?
So grab a hockey stick! Pull out the Burger King Empire Strikes Back tumblers! Put your feet up! And, enjoy the polite tones of Canada.  After all, you have all weekend to wait for another regular episode of TechnoRetro Dads.
Share and Enjoy!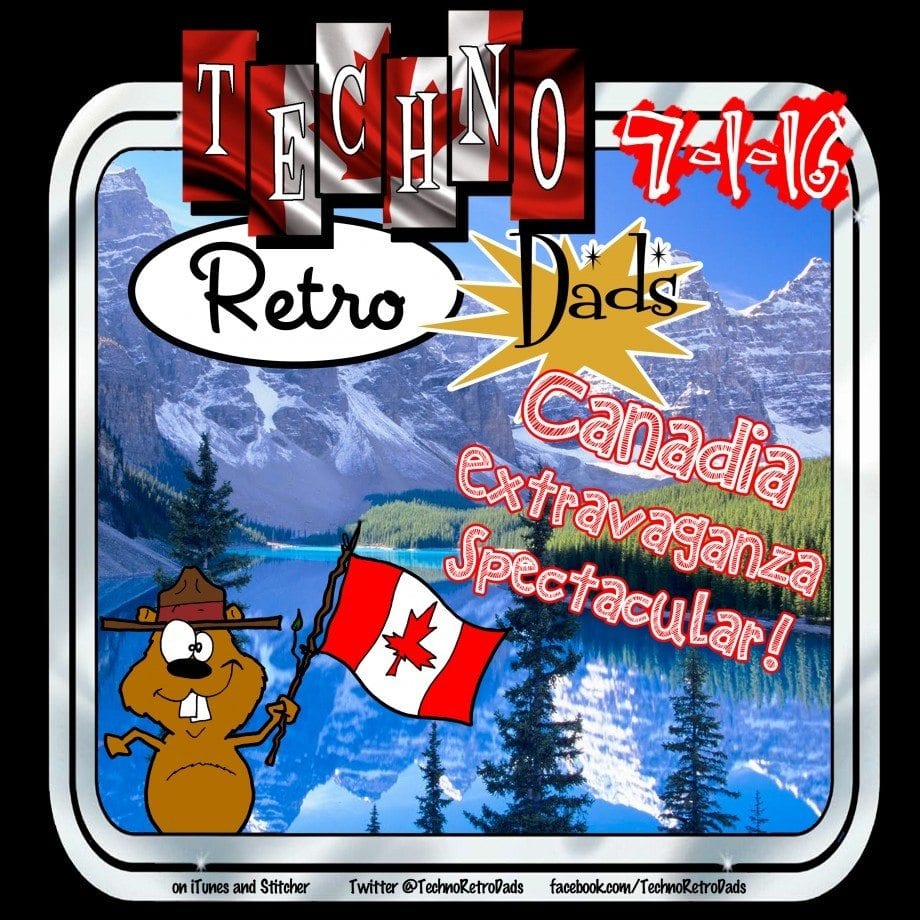 About TechnoRetro Dads
You can join shazbazzar and JediShua each week for a look back at the 70s and 80s as they share the fun and fandom of their youth with their families and friends, but on Canada Day, you can tune in for a healthy dose of Retro Canadiana with two very polite hosts from opposite sides of the Great White North: Chris Hamilton and Mike MacDonald.
The Great White-Out begins as Chris and Mike surprise Americans with novel knowledge:  Did you know that Loverboy had more than two songs?  Were you aware that Canadian television stations were required to broadcast a minimum quota of Canadian-based programming?  Did you think that The Great Outdoors was really supposed to take place in the States?   These 'Dads are fans of many topics, including TV, film, music, and games of the '70s and '80s as well as franchises which have continued into the 21st Century, like Star Wars, LOST, Strange Brew, and Spaceballs. TechnoRetro Dads are a blend of new and old as stories are passed down from one generation to the next.
If you're a TechnoRetro Dad, the child of one, or just fondly remember the sci-fi/fantasy properties of the '70s and '80s, then this podcast is for you!