JediShua and shazbazzar fondly remember the iconic sitcom mom Florence Henderson on The Brady Bunch and A Very Brady Christmas.
TechnoRetro Dads have a Brady Bunch of fun with memories of Christmases past and hopes for the weeks to come as they make edible Christmas cereal wreaths, reflect on fragrant memories of Play-Doh, and punctuate the season with jokes.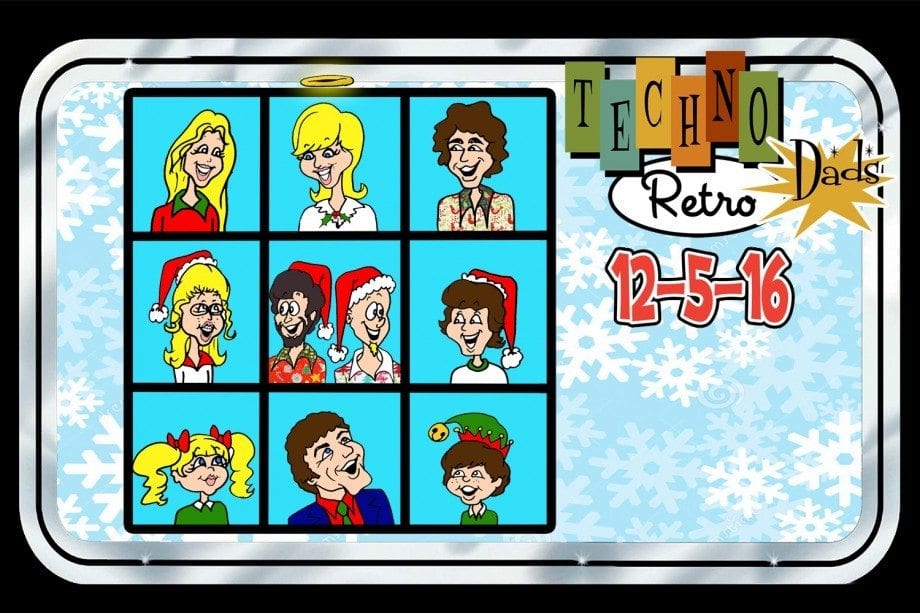 ---
      
---
[iframe url="http://html5-player.libsyn.com/embed/episode/id/4885955/height/90/width/1000/theme/custom/autonext/no/thumbnail/yes/autoplay/no/preload/no/no_addthis/no/direction/backward/no-cache/true/render-playlist/no/custom-color/089efc/" height="90″ width="1000″ scrolling="no" allowfullscreen="allowfullscreen webkitallowfullscreen mozallowfullscreen oallowfullscreen msallowfullscreen"]
---
 A Brady Bunch of Christmas Specials
December is here and in full swing, but before the release of Rogue One in just ten days, shazbazzar and JediShua take time to talk about some favorite Christmas memories as well as some ideas for making this year great.  And they invite all EarBuds to Tweet pics from Christmases Past (especially with Santa Claus) this week!
In the NEWS…
Dan Trachtenberg turns Houdini into some sort of superhero in The Secret Life of Houdini.  Star Trek Discovery gets its captain and some crewmembers.  We will finally get to see Billy Dee Williams as Two-Face in a Batman movie!
We Love Our Cereal!
Corn Flakes.  Green food coloring.  Red hots.  Marshmallows.   Edible Christmas wreaths.  Yep.  It's cereal you can use to decorate your house — if you can keep from eating them immediately.
A Very Brady Christmas
The 'Dads felt it would be a fitting tribute to our favorite #TechnoRetro sitcom Mom by looking back at the first Brady Bunch special (1969) as well as watching A Very Brady Christmas (1988) for the first (?) time.  Florence Henderson will always be cherished in our memories and after watching an episode of The Brady Bunch, everyone is hooked on the show again!
Toys in the Attic
Iconic Christmas toys persevere even decades after their inception.  Play-Doh has been a fragrant favorite since… oh, before you were born.  JediShua and shazbazzar talk about the appeal of Play-Doh for all ages for generations.
Don't forget to review us on iTunes to be entered for a one of two free copies of Empire of Imagination: Gary Gygax and the Birth of Dungeons & Dragons from author Michael Witwer.  Let us know about your memories of The Brady Bunch or other Christmas specials via voicemail at (209) 878-7323 or electronic-M to podcast@TechnoRetroDads.com.
Share and enjoy.
---
About TechnoRetro Dads
Join shazbazzar and JediShua each week for a look back at the '70s and '80s as they share the fun and fandom of their youth with their families and also their friends. Topics include TV, film, music, toys, and games of the '70s and '80s as well as franchises which have continued into the 21st Century, like Star Wars, TRON, Lord of the Rings, and The Brady Bunch. TechnoRetro Dads is a blend of new stories and also old legends are passed down from one generation to the next.
If you're a TechnoRetro Dad, the child of one, or want to relive the joy of the '70s and '80s, then this podcast is for you!