In 1989, Bill S. Preston, ESQ. and Ted "Theodore" Logan took us on an Excellent Adventure.
 

JediShua and shazbazzar take the trip again this week on TechnoRetro Dads.

Bill & Ted's Excellent Adventure kicked off Keanu Reeves's career, spawned a sequel, and filled Alex Winter's mailbox with lots of notes from teachers.  As the thirtieth anniversary of the movie approaches and a second sequel lingers on the horizon, shazbazzar and JediShua take a trip back to 1989 to reminisce and revisit this cult comedy.

Whether it's the Rams vs the Patriots or the Cowboys vs the Steelers, Extreme asks the pertinent question: "Do You Want to Play?"  The results are finally in, and the final score was 35 -31 — Pittsburgh wins Super Bowl XIII.  We know (and you know) who won Super Bowl LIII, so we thought you should know who won forty years ago.  After last night's battle between Bill & Ted (Belichick and Rath, respectively), it's time to sit back and relax for fun with shazbazzar and JediShua.
In the NEWS
The Dude invades Super Bowl LIII
The Lost Boys will be coming to the CW
Starship Troopers also may become a TV series
Bill & Ted Face the Music soon — maybe Christmas
Bill & Ted's Excellent Adventure
In just a couple weeks, Bill & Ted's Excellent Adventure turns thirty, and with a threequel in the works, it's a great time to return to San Dimas in 1988 for some most excellent riffs by Wyld Stallyns.  JediShua and shazbazzar dig into their teenage years and revisit this just-for-fun-but-better-than-many-Oscar-nominees movie from 1989.  Featuring Keanu Reeves, Alex Winter, George Carlin, RAM (from TRON), the French foreign exchange student (from Better Off Dead), and Jane Wiedlin (from the Go-Go's), Bill & Ted's Excellent Adventure follows two rock star wannabes who must get an A+ on their history final in order to pass the class, avoid Alaskan military school, and keep the band from breaking up (before it ever happens).  Bill & Ted have less than a day to travel through history (thanks to a time machine from seven hundred years in the future that resembles a phone booth) and put together a bodacious history presentation.  Spoiler Alert:  They succeed and come back for a sequel (and the aforementioned threequel).
TechnoRetro Arcade
Bill & Ted's Excellent Adventure made it to home consoles for gamers who couldn't get enough Bill & Ted in the movie.  As an adventure game somewhat resembling the key parts of the movie, players had to talk to NPCs (kind of like in Zelda) to accumulate what they need to ace their history presentation.
Feedback
We finally get to some feedback from our EarBuds covering a variety of topics from video games to G.I. Joe memories.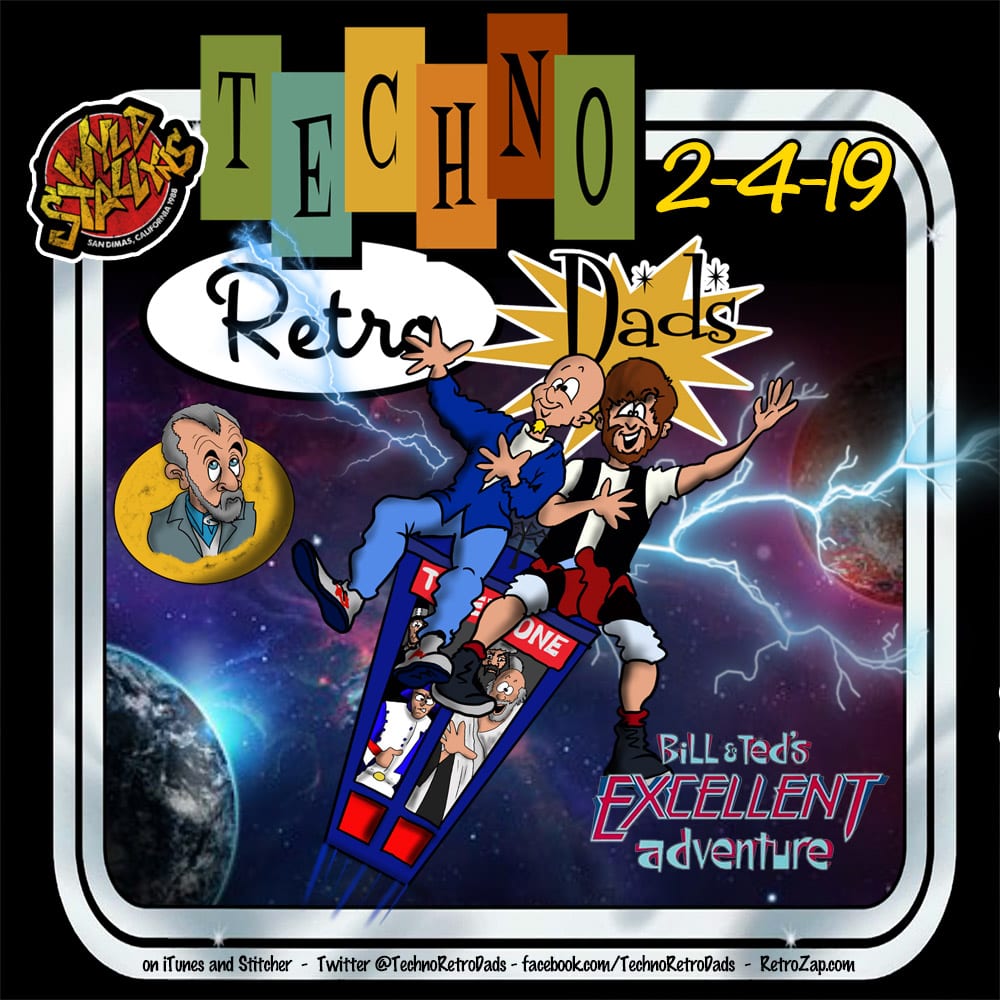 Thanks for tuning in to TechnoRetro Dads, EarBuds!  Be sure to check out episodes you may have missed on iTunes, Apple Podcasts, or at TechnoRetroDads.libsyn.com.  Don't forget to rate and review TechnoRetro Dads on iTunes, share us and with us on social media, get TechnoRetro merch at TeePublic, and join discussions on Discord about toys, cereal, games, movies and/or shows from the '70s and '80s by giving the 'Dads your feedback via voice mail at (209) 878-7323 or sending us your mp3dback via electronic-M to podcast@TechnoRetroDads.com.
Share and enjoy!
---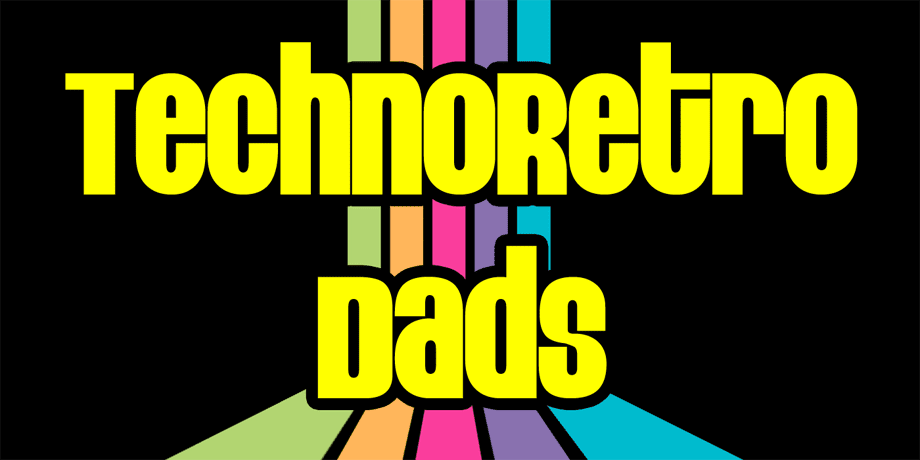 click banner for all episodes and homepage!
Join shazbazzar and JediShua each week for a look back at the '70s and '80s as they share the fun and also fandom of their youth with their families, friends, and EarBuds. Topics include TV, film, music, toys, and games of the '70s and '80s like Atari, Ninetendo, and arcade games as well as franchises which have continued into the 21st Century, like Star Wars, TRON, and G.I. Joe. TechnoRetro Dads creates new stories as old legends are passed down from one generation to the next.
If you're a TechnoRetro Dad, the child of one, or just appreciate the '70s and '80s, then this podcast is definitely for you!