JediShua and shazbazzar wander through witchy woods in search of the perfect Halloween costume and discover some magical music.
Another Awesome Mix merges witches with their magic spells for a magical, mysterious tour of the forest.
      
---
[iframe url="http://html5-player.libsyn.com/embed/episode/id/4731155/height/500/width/920/theme/custom/autoplay/no/autonext/no/thumbnail/yes/preload/no/no_addthis/no/direction/backward/render-playlist/yes/custom-color/089efc/" width="920″ height="500″]
---
Awesome Magic Mix
Southern Showcase, the Marching Band contest in Dothan was this past weekend.  Schools in Arvada are ending their first quarter and parent/teacher conferences are happening this week.  JediShua and shazbazzar need a bit of magic to get through the next few days and the 'Dads figure the Earbuds could use something to give them a break, too.  It's time for another "Awesome Mix" with an October flair.  Witches and magic are on the airwaves with tunes from yesterday and today in this Awesome Magic Mix.
Check out expurgated versions of these tunes and get in the mood for the season with a genuinely #TechnoRetro mix tape:
Thriller (Michael Jackson)
Really Retro
Truly TechnoRetro
More Techno than Retro
Just a bit of warning: be especially cautious when walking in a scary forest looking for that perfect costume for Halloween.  And try to bring some music along to keep your spirits up.  Don't forget the extension cords!
Share and enjoy.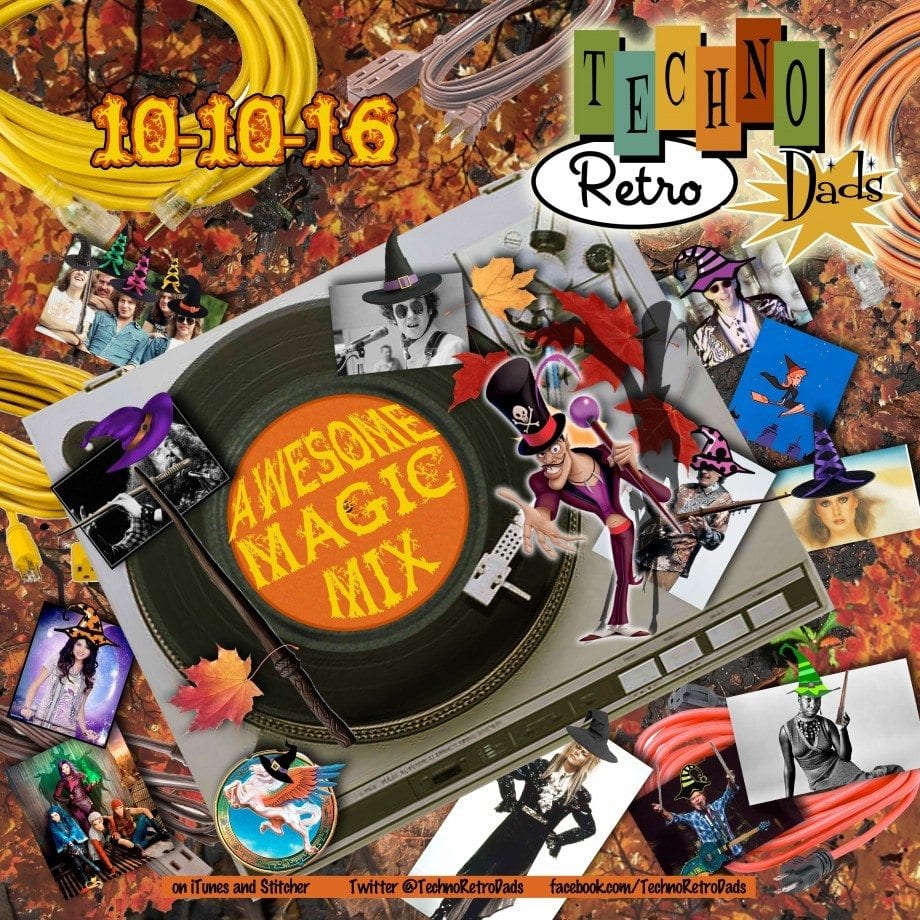 About TechnoRetro Dads
Join shazbazzar and JediShua each week for a look back at the '70s and '80s as they share the fun and fandom of their youth with their families and also their friends. Topics include TV, film, music, toys, and games of the '70s and '80s as well as franchises which have continued into the 21st Century, like Star Wars, TRON, The Dark Crystal, Labyrinth, and Bewitched. TechnoRetro Dads is a blend of new stories and also old legends are passed down from one generation to the next.
If you're a TechnoRetro Dad, the child of one, or just fondly remember the sci-fi/fantasy properties of the '70s and '80s, then this podcast is for you!