On the last Awesome Hero Mix, as the TechnoRetro Dads were about to give up on their quest to gain superpowers and run for the ice cream truck down the street, something amazing happened…
JediShua and shazbazzar apply for jobs at Justice League America while their evil counterparts from another dimension arrive and look for work at the Legion of Doom (with musical interludes, of course).
TechnoRetro Dads Awesome Hero Mix 2 (Volume 6)
After catching the latest Marvel Studios movie in theaters, shazbazzar and JediShua thought it might be fun to slam another mix tape in Shua's cassette player he just happens to carry under his cape for a truly TechnoRetro Awesome Hero Mix full of heroic tunes from the past and nearly present.  (Yes, it fits on a Memorex 90 minute tape.)
The Tunes:
"Comic Book Hero" (The Tearjerkers)
"Superpowered Superhero" (Chris Hamilton)
"Legion of Doom Roll Call"
"We Are Number One" (from Lazytown)
"Arkham Asylum" (High Adventure)
"The Joker Is Wild"  (Jan and Dean)
"Joker's Song" (Miracle of Sound)
"Mwahaha" (Ookla the Mok)
"Call the Roll" (Songs and Stories of the Justice League America)
Super Powers (Ookla the Mok)
"Plastic Man Theme" (Sounds and Stories of the Justice League America)
"Metamorpho Theme" (Sounds and Stories of the Justice League America)
"Superman" (R.E.M.)
"Kryptonite" (Three Doors Down)
"The Escape" (Burgess Meredith)
"The Riddler"  (Frank Gorshin)
"Catwoman"  (Shakespeare's Sister)
"Love Theme from Superman"  (MECO)
"Superman's Song"  (Crash Test Dummies)
"Superman (It's Not Easy)"  (Five for Fighting)
"Comic Book Heroes"  (Rick Springfield)
"I'm Your Superman"  (Rick Springfield)
"The Batusi"  (Neal Hefti)
"Miranda"  (Adam West)
"Boy Wonder, I Love You"  (Burt Ward)
"Flight of the Batmobile"  (Jan and Dean)
"Batman to the Rescue"  (Lavern Baker)
"The Mind of the Bat"  (Miracle of Sound)
"Hero of the Day"  (Iron Horse)
The Tropes:
Like any cartoonish superhero serial or comic, once our heroes have gained their powers, evil versions of themselves from another dimension appear and make a mess of things.  Of course, the trope in this troupe is that the 'Dads' "twins" are as bumbling as the 'Dads themselves.  Neither pair gets the recognition (or notoriety) they feel they deserve, but our hometown heroes are pleased that, in the end, they land a place among the real heroes as sidekicks.  As for their evil counterparts…well…
And a PSA added for good measure.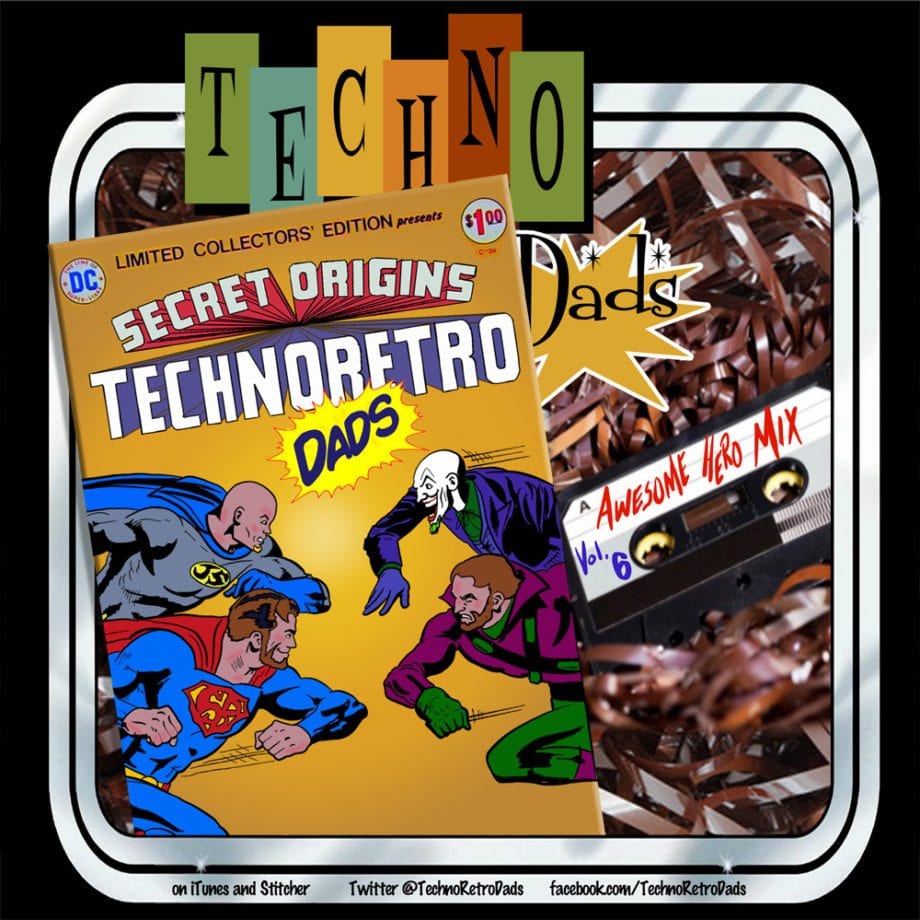 Don't forget to rate and review TechnoRetro Dads on iTunes, share us and with us on social media, or lend your voice to our discussion about toys, cereal, games, or movies and shows from the '70s and '80s by giving the 'Dads your feedback on voice mail at (209) 878-7323 or sending us a message or mp3 via electronic-M to podcast@TechnoRetroDads.com.
Share and enjoy!
---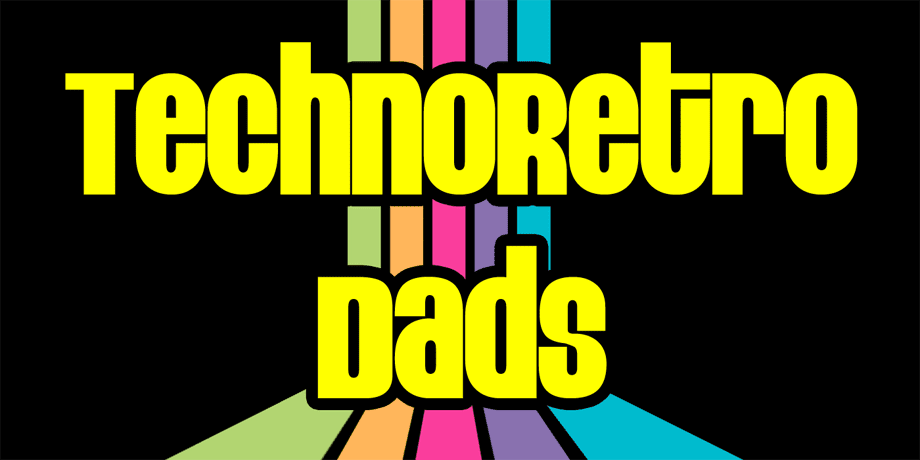 click banner for all episodes and homepage!
Join shazbazzar and JediShua each week for a look back at the '70s and '80s as they share the fun and also fandom of their youth with their families, friends, and EarBuds. Topics include TV, film, music, toys, and games of the '70s and '80s as well as franchises which have continued into the 21st Century, like Star Wars, TRON, and Buck Rogers. TechnoRetro Dads is a blend of new stories as old legends are then passed down from one generation to the next.
If you're a TechnoRetro Dad, the child of one, or appreciate the '70s and '80s, then this podcast is definitely for you!