Since the past has a significant impact on the future, every decision, every action, and every bowl of cereal most certainly affects what will happen tomorrow and the next day.
 

Thankfully, the TechnoRetro Dads have worked tirelessly for seven years to ensure the future is filled with the best of the past, saving our world from all manners of potential dystopias.

While shazbazzar's and JediShua's achievements have not yet been officially recognized with honors, medals, or awards from any major world governments or even the Nobellion, the folks at Real People have chosen to feature these Royals of Retrospection, these Moguls of Memories, these Rajas of Reminiscing on their show.  For your listening pleasure, we present TechnoRetro Dads.

After seven years of podcasting, did the TechnoRetro Dads call it quits?  Well, not yet at least.  Join shazbazzar and JediShua for the premiere of the eighth season of TechnoRetro Dads today, featuring musical cues from:
High Adventure
Chevy Chase, Steve Martin, & Martin Short
Ben C. Foster
Buckner & Garcia
R. Cade & The Video Victims
The Family Shua
Thanks for continuing to tune in to TechnoRetro Dads, EarBuds!  Go online for more TechnoRetro Dads on iTunes, Apple Podcasts, Stitcher, RetroZap.com, or TechnoRetroDads.libsyn.com.  Pick up your TechnoRetro Dads merchandise at TeePublic.  Don't forget to rate and review TechnoRetro Dads on iTunes, share us and with us on social media, get TechnoRetro merchandise at TeePublic, and join discussions on Discord about toys, cereal, games, movies and/or shows from the '70s and '80s by giving the 'Dads your feedback via voice mail at (209) 878-7323 or sending us your mp3dback via electronic-M to podcast@TechnoRetroDads.com.
Share and enjoy!
---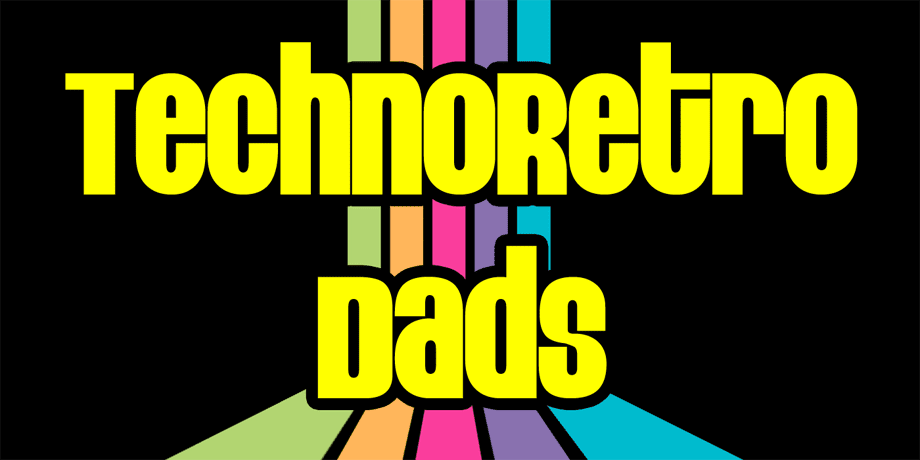 click banner for all episodes and homepage!
Join shazbazzar and JediShua each week for a look back at the '70s and '80s as they share the fun and also fandom of their youth with their families, friends, and EarBuds. Topics include TV, film, music, toys, and games of the '70s and '80s like Atari, Nintendo, Sega, and arcade games as well as franchises which have continued into the 21st Century, especially Star Wars, Lost in Space, Tron, and Amazing Stories. The TechnoRetro Dads create new stories as old legends are passed down from one generation to the next.
If you're a TechnoRetro Dad, the child of one, or just appreciate the '70s and '80s, then this podcast is definitely for you!