SuperFriend Paul Bateman joins shazbazzar and JediShua to remember Martin Landau by talking about Space: 1999, the '70s sci-fi TV program.
Martin Landau is remembered for several roles in his career, including Rollin Hand from Mission Impossible, but to many, he endures as Commander John Koenig of Moonbase-Alpha in the British science fiction television program, Space: 1999.
---
      
---
[iframe url="http://html5-player.libsyn.com/embed/episode/id/5568049/height/90/width/1000/theme/custom/autonext/no/thumbnail/yes/autoplay/no/preload/no/no_addthis/no/direction/backward/no-cache/true/render-playlist/no/custom-color/089efc/" height="90″ width="1000″ scrolling="no" allowfullscreen="allowfullscreen webkitallowfullscreen mozallowfullscreen oallowfullscreen msallowfullscreen"]
---
99 Minutes for Space: 1999 with Paul Bateman
Nearly eighteen years ago, our moon was blasted out of orbit by nuclear waste affected by magnetic radiation.  What?  That doesn't sound familiar to you?  Then perhaps you've never heard about Space: 1999, the last production by Gerry and Sylvia Anderson, also known for the classic marionette series, Thunderbirds.  For the moment, at least, it looks like the moon is back from its travels just in time for 99 minutes of 1999 as seen through the imaginative eyes of the mid-1970s.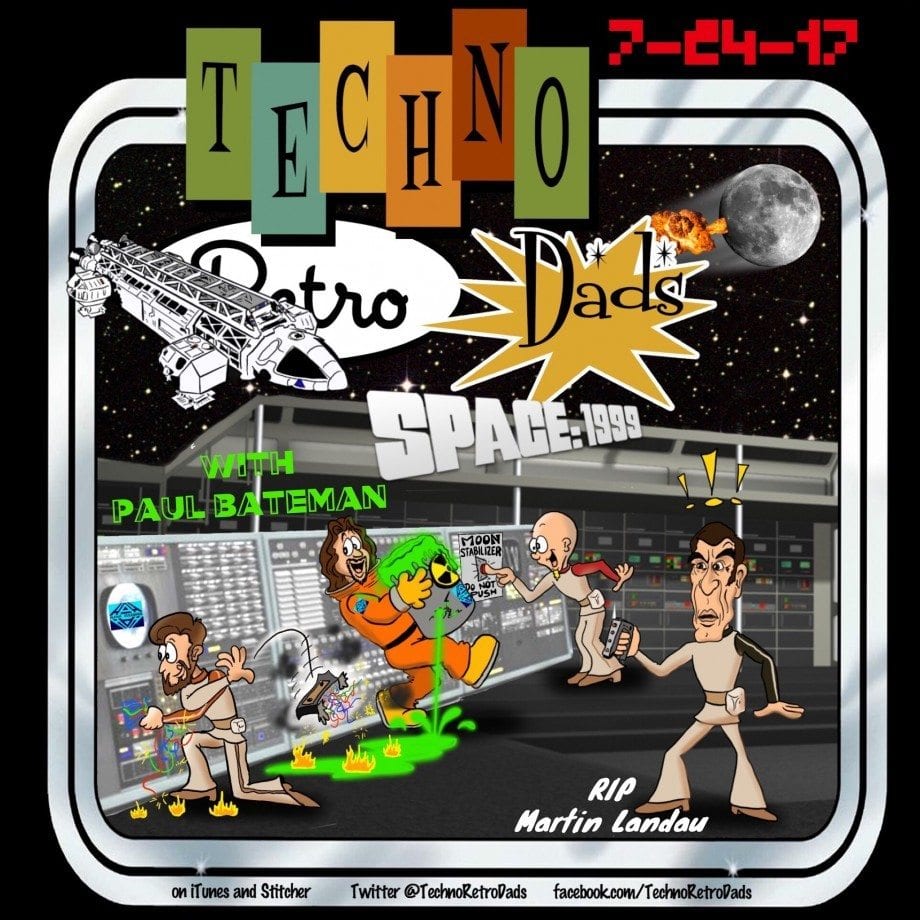 In the NEWS…
Star Wars was everywhere at D23 last week. From Galaxy's Edge to The Last Jedi, the package will be complete with a two-day stay at an immersive experience in the Star Wars resort.  Pixar gets its due, too, with Toy Story Land expanding Andy's toy chest with the Slinky Dog Dash and Alien Swirling Saucers.  But the news we really wanted to hear was the confirmation of TRON: Lightcycle Run coming to Walt Disney World in Florida.  Good news all around!
We Love Our Cereal…
…but maybe not in a milkshake.  Burger King has Froot Loops and Lucky Charms milkshakes for a limited time, and the 'Dads gave them a stir and a sip.  And the first round will be the last for Shua, shaz, and the shazlings.  Maybe some other concoction will titillate the tastebuds for cereal lovers in the future.  For now, we're content with a bowl, a spoon, milk, and cereal.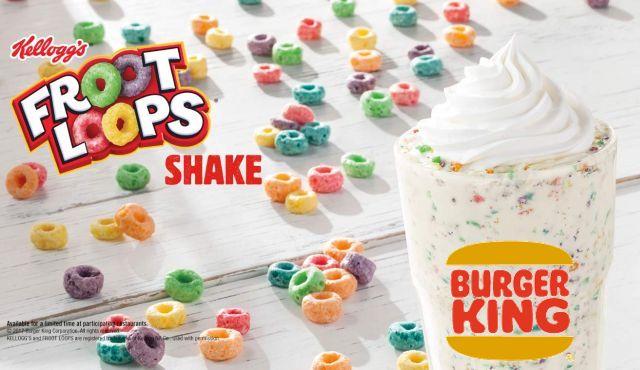 Space: 1999
Concept Artist, Art Director, and SuperFriend Paul Bateman is back to chat about Space: 1999, a British television series that lasted a brief two seasons from 1975 to 1977.  From big budget beginnings and a great premise to a choppy second season resembling an homage to Star Trek, Space: 1999 is nevertheless an iconic must-see with its curious creatures and classic crafts, the Eagles.  Now playing on Hulu.
Don't forget to rate and review TechnoRetro Dads on iTunes, share us and with us on social media, or lend your voice to our discussion about Space: 1999, Ready Player One, and San Diego Comic Con by giving the 'Dads your feedback on voice mail at (209) 878-7323 or sending us a message or mp3 via electronic-M to podcast@TechnoRetroDads.com.
Share and enjoy!
---
Join shazbazzar and JediShua each week for a look back at the '70s and '80s as they share the fun and also fandom of their youth with their families, friends, and EarBuds. Topics include TV, film, music, toys, and games of the '70s and '80s as well as franchises which have continued into the 21st Century, like Star Wars, TRON, and Buck Rogers. TechnoRetro Dads is a blend of new stories as old legends are then passed down from one generation to the next.
If you're a TechnoRetro Dad, the child of one, or appreciate the '70s and '80s, then this podcast is definitely for you!