From his first appearance in Detective Comics #27, Batman has symbolized the concept of Law and Justice for eighty years.
Batman, the Caped Crusader, the Dark Knight, isn't simply a guy dressed up in a bat costume with cool gadgets and wonderful toys who catches criminals in Gotham City.  Batman epitomizes the concept of Law and Justice in different generations since March 1939.
In the season finale of TechnoRetro Dads (season finale, not series finale), shazbazzar and JediShua look back at various iterations of Batman from the days of Bob Kane and Bill Finger to Neal Adams and Frank Miller, Batman has changed over the past eight decades in comics.  In film, from the '40s serials to the camp-ridded '66 movie to the '89 Tim Burton reimagining to the darkest depths of his persona in Nolen's trilogy, Batman has gone from black and white, to light, to darkness along with cultural shifts.  Yet the character continues to connect with readers and viewers throughout the generations.
In the NEWS
RUMOR has it that a new Star Wars trilogy set in the days of the Old Republic will begin shooting this fall.
Jim Henson's Labyrinth has become a role-playing game.
We Love Our Cereal…
…and cereal candles, too!  Jovial Jay Shepard lets us know about a scented candle that looks and smells like a half-eaten bowl of Froot Loops cereal.  Shane, the Roving Spoonster, reports another Lucky Charms giveaway for free boxes of totally marshmallows.  Good luck!
PLUS: we remember some amazing prizes found in boxes of cereal from our childhood even into adulthood.  From a Batman bank to diving frogmen to lightsaber spoons to records to flying discs and rings, the 'Dads and EarBuds recall some memorable toys that made opening a box of cereal on Saturday mornings even better.
Batman
JediShua and shazbazzar revisit the Batman of their youth on TV, in comics, and on the big screen while diving into some of the history of the Dark Knight and the Dynamic Duo.  Even SuperFriend Adam O'Brien chimes in with some memories of Batman.  Travel through the inception of the character on the pages of Detective Comics to the oft-forgotten movie serials of the 1940s, the campy zaniness of the Batman TV show in the '60s, the animated team-up with the Super Friends, as well as the various actors who played Bruce Wayne/Batman since 1989: Michael Keaton, Val Kilmer, George Clooney, Christian Bale, and Ben Affleck.  And with a new Batman movie slated to release in 2020, we're sure to get a new impression on this Dark Knight fairly soon.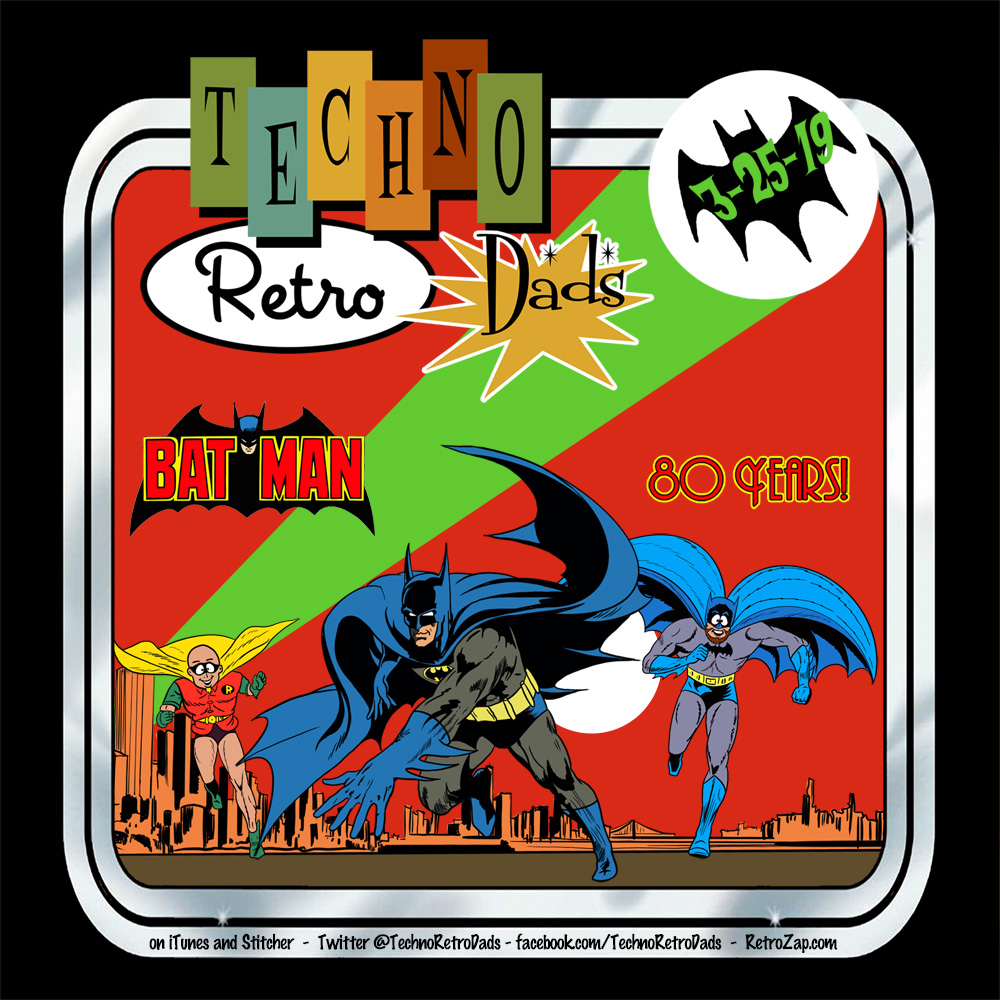 Thanks for tuning in to TechnoRetro Dads, EarBuds!  Be sure to check out episodes you may have missed on iTunes, Apple Podcasts, or at TechnoRetroDads.libsyn.com.  Don't forget to rate and review TechnoRetro Dads on iTunes, share us and with us on social media, get TechnoRetro merch at TeePublic, and join discussions on Discord about toys, cereal, games, movies and/or shows from the '70s and '80s by giving the 'Dads your feedback via voice mail at (209) 878-7323 or sending us your mp3dback via electronic-M to podcast@TechnoRetroDads.com.
Share and enjoy!
---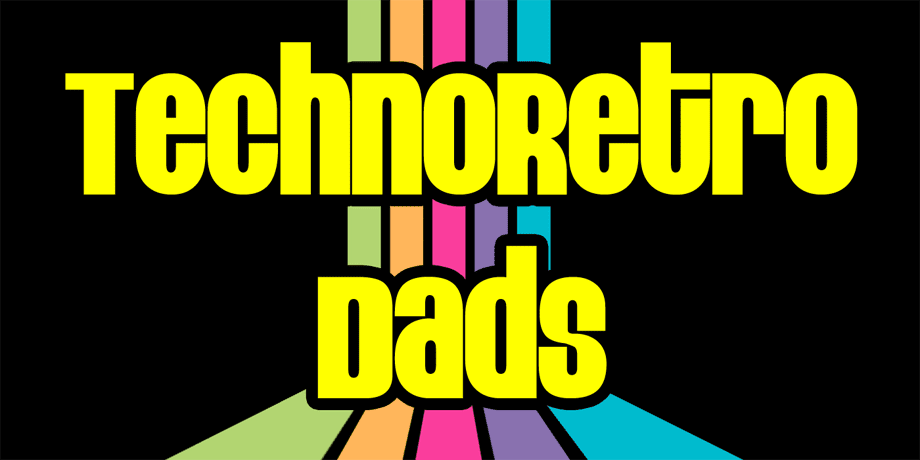 click banner for all episodes and homepage!
Join shazbazzar and JediShua each week for a look back at the '70s and '80s as they share the fun and also fandom of their youth with their families, friends, and EarBuds. Topics include TV, film, music, toys, and games of the '70s and '80s like Atari, Nintendo, Sega, and arcade games as well as franchises which have continued into the 21st Century, like Star Wars, TRON, Pac-Man, and more. TechnoRetro Dads creates new stories as old legends are passed down from one generation to the next.
If you're a TechnoRetro Dad, the child of one, or just appreciate the '70s and '80s, then this podcast is definitely for you!