To mark the fortieth anniversary of The Star Wars Holiday Special, TechnoRetro Dads present "The Could've Been But Wasn't Actually The Star Wars Holiday Special" Radio Drama.
The final version of The Star Wars Holiday Special is a far cry from the earliest draft of the story discovered so far.  Explore one possibility of what could have been with shazbazzar and JediShua as we celebrate Life Day 2018.
Forty years ago today, 17 November 2018, The Star Wars Holiday Special aired for its one and only appearance on television.  For years, fans have sought out black market copies of the program in order to see it for themselves.  As for the TechnoRetro Dads, they have adored this heart-warming story for four decades.  
Today, thanks to a discovery in Ralph McQuarrie's personal items in 2012, shazbazzar and JediShua present a rendition of an early story treatment of the Star Wars Holiday Special as made available on StarWarsHolidaySpecial.com.  
We hope you will share and enjoy this audio tribute to the "Could've Been but Wasn't Actually the Star Wars Holiday Special".
Special thanks to:
High Adventure "Light the Sky on Fire" and "Happy Life Day"
Supernova "Chewbacca"
Donny & Marie Osmond
Kevin Rubio TROOPS
Battlestar Galactica
CHipS
Mork & Mindy
The Star Wars Holiday Special
Wheel of Fortune
WKRP in Cincinnati
Starring:
JediShua Narrator
Jessizzar Operator
shazbazzar Mechanical Jawa
Mrs. Shua Captain Rockie Welchel
Joe Tavano Sauna-Mann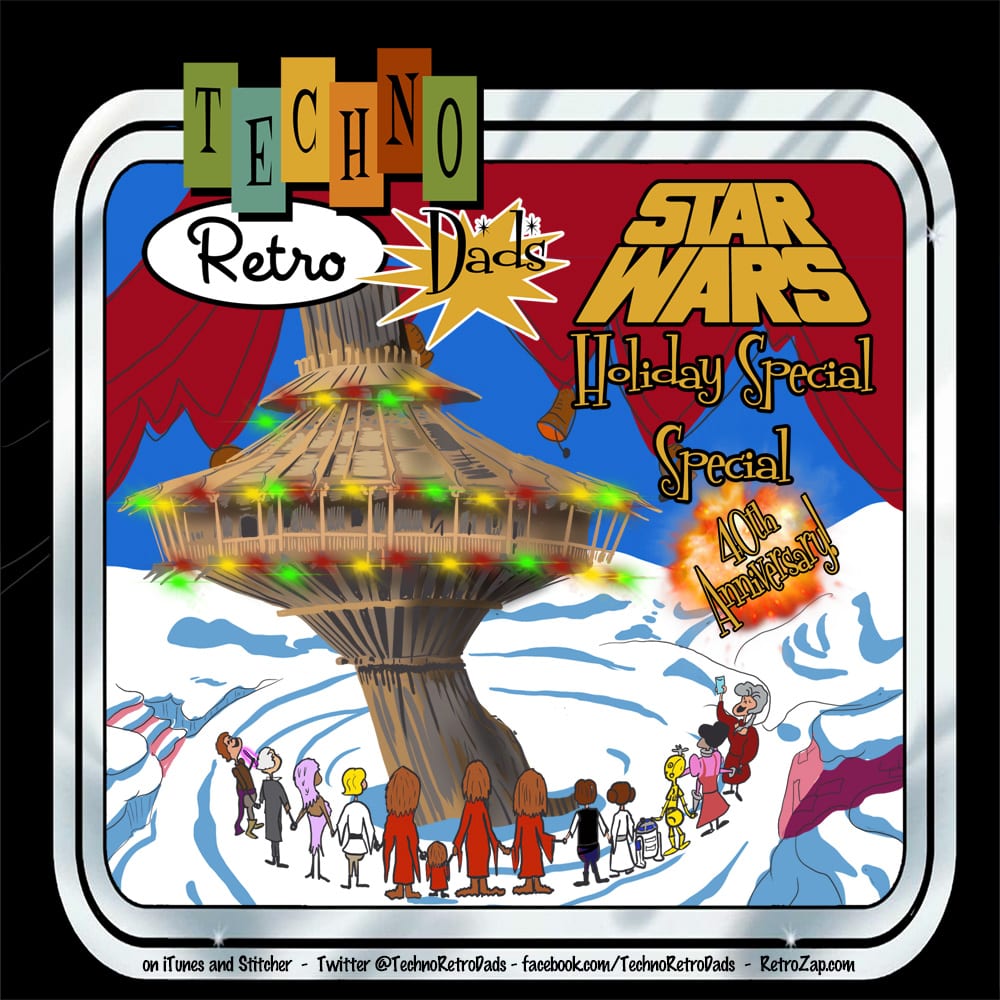 Thanks for tuning in to TechnoRetro Dads, EarBuds!  Be sure to subscribe on iTunes or Apple Podcasts.  Don't forget to rate and review TechnoRetro Dads on iTunes, share us and with us on social media, vote in the EarBuds Christmas bracket, get TechnoRetro merch at TeePublic, and join discussions on Discord about toys, cereal, games, movies and/or shows from the '70s and '80s by giving the 'Dads your feedback via voice mail at (209) 878-7323 or sending us your mp3dback via electronic-M to podcast@TechnoRetroDads.com.
Share and enjoy!
---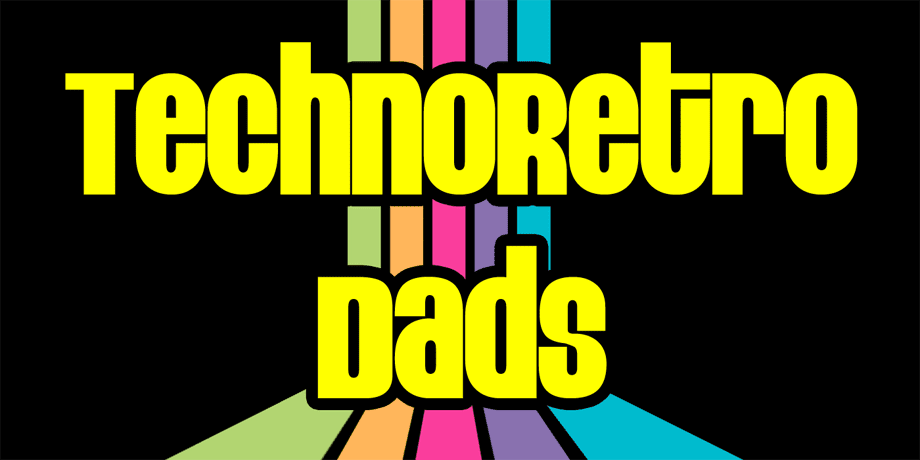 click banner for all episodes and homepage!
Join shazbazzar and JediShua each week for a look back at the '70s and '80s as they share the fun and also fandom of their youth with their families, friends, and EarBuds. Topics include TV, film, music, toys, and games of the '70s and '80s as well as franchises which have continued into the 21st Century, like Star Wars, TRON, and (of course) Dungeons & Dragons. TechnoRetro Dads creates new stories as old legends are passed down from one generation to the next.
If you're a TechnoRetro Dad, the child of one, or just appreciate the '70s and '80s, then this podcast is definitely for you!