Here with us to talk Apes is one of the Simian Scrolls Apes fanzine writers: Dean Preston!
Hey Hey Ape fans! Talking Apes TV is back with our new 'SPECIALS' episodes! Even though we covered both Planet Of The Apes TV Series we are now branching out to get to know people involved in the films, TV shows and fandom communities.
---
Talking Apes TV Special: Dean Preston – Simian Scrolls
Hey Hey Ape fans! We have lots of guests already lined up and can't wait share our discussions. So for our first Talking Apes TV Special we have someone from the Apes fan community. For those longing for more content on the original films, shows and cast and crew stories, new material can be few and far between these days. Unless you head over to Hunter's Planet Of The Apes Archive and pour over their great fanzine – Simian Scrolls.
Simian Scrolls include interviews, articles, comic strips and so much more! Here with us to talk Apes is one of the Simian Scrolls writer's, Dean Preston!
Now GO APE and remember Ape Fans Together Strong!
If you like this episode, check out the previous one!
---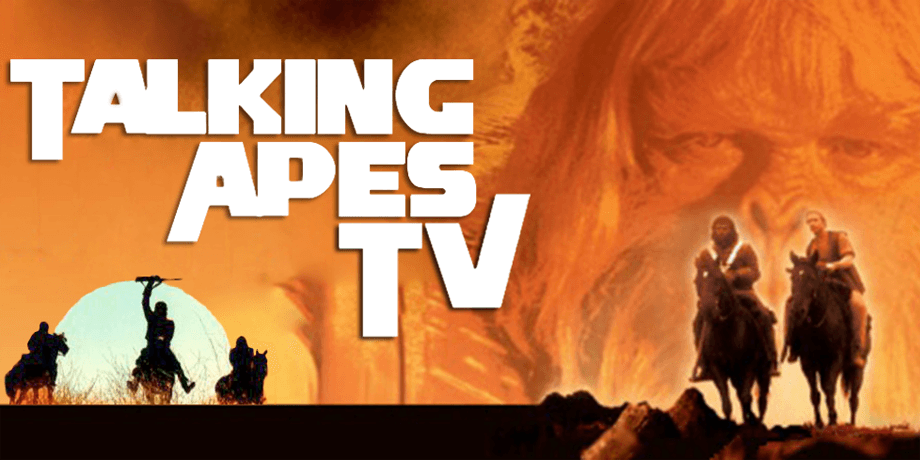 click banner for all episodes and homepage
This podcast explores the unsung Planet Of The Apes live-action television series and animated series from the early 1970s. We'll see if and why they still stand up after 40 years. Talking Apes TV is brought to you by your Skywalking Through Neverland friends, Richard Woloski and Mark Oguschewitz. They're also lifelong Planet of the Apes fans with a wealth of knowledge about the franchise that will amaze you. Every episode of Talking Apes TV will delve into one episode of a Planet of the Apes television series. There will also be plenty of quotes, audio and also social commentary pulled from each show. Expect funny pop culture references, of course, and in-depth analysis in each episode.
We hope you enjoy checking out these niche 70s sci-fi shows too! Follow along with Talking Apes TV–-only on the RetroZap Podcast Network!