Take Off with Bob and Doug's Strange Brew!
Superfriend Sheldon joins us as we look back at the movie Strange Brew, test our Canadian knowledge, and play the arcade game Root Beer Tapper.
Take off to the Great White North!
In the NEWS
Mad Magazine's Al Jaffee retires at 99 years old!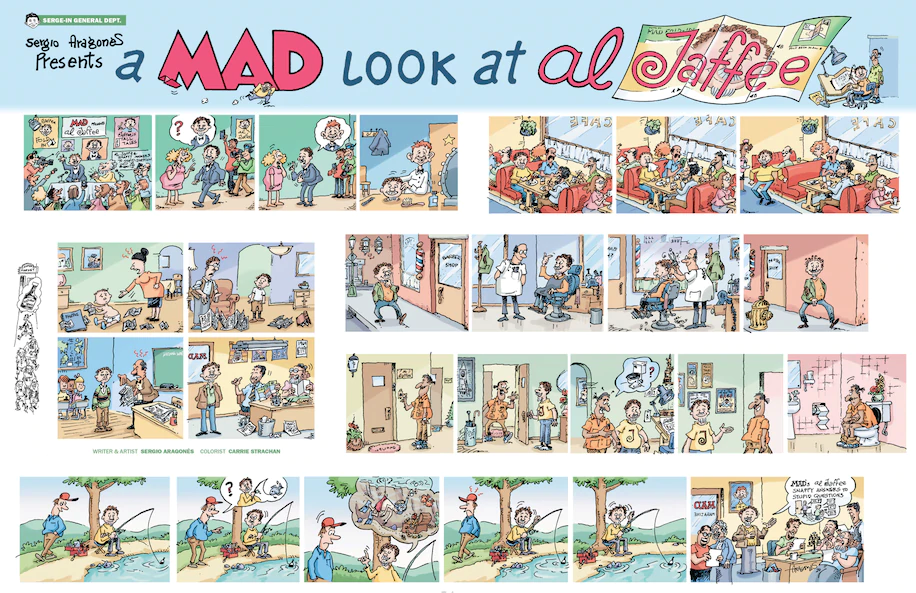 Paul Hogan revisits his character Crocodile Dundee (sort of)
The trailer for Bill and Ted Face the Music arrives, and it's wonderful!
Let's All Go to the Movies – Strange Brew
In 2020, Bob Behnken and Doug Hurley intercepted with the International Space Station, but in 1983 Bob and Doug McKenzie intercepted with the Elsinore Brewing Company in the movie Strange Brew.  This spinoff of their popular skit on SCTV hit theaters and showed the fictional brothers' true love of beer. Sheldon Norton, Superfriend and Canadian, join Jay and Shua to reminisce about the goofy comedy and then give them a test to see how Canadian they actually are.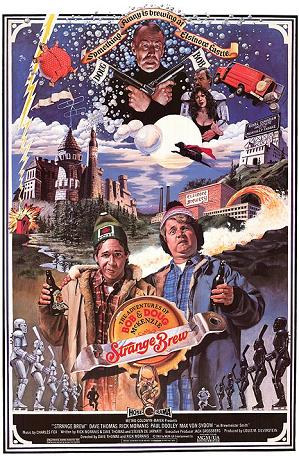 TechnoRetro Arcade: Bally Midway's Root Beer Tapper
In 1983, Bally released an arcade game where you got to be a bartender! But you have the option of serving up some delicious, foamy root beer in this classic game where your coordination must be in tip top shape so you don't drop the mugs.
Thanks for continuing to tune in to TechnoRetro Dads, EarBuds!  Go online for more TechnoRetro Dads on iTunes, Apple Podcasts, Stitcher, RetroZap.com, or TechnoRetroDads.libsyn.com.  Pick up your TechnoRetro Dads merchandise at TeePublic.  Don't forget to rate and review TechnoRetro Dads on iTunes, share us and with us on social media, get TechnoRetro merchandise at TeePublic, and join discussions on Discord about toys, cereal, games, movies and/or shows from the '70s and '80s by giving the 'Dads your feedback via voice mail at (209) 878-7323 or sending us your mp3dback via electronic-M to podcast@TechnoRetroDads.com.
Share and enjoy!
---
click banner for all episodes and homepage!
Join shazbazzar and JediShua each week for a look back at the '70s and '80s as they share the fun and also fandom of their youth with their families, friends, and EarBuds. Topics include TV, film, music, toys, and games of the '70s and '80s like Atari, Nintendo, Sega, and arcade games as well as franchises which have continued into the 21st Century, especially Star Wars, Lost in Space, Tron, and Amazing Stories. The TechnoRetro Dads create new stories as old legends are passed down from one generation to the next.
If you're a TechnoRetro Dad, the child of one, or just appreciate the '70s and '80s, then this podcast is definitely for you!