One of the masters of Horror, Dario Argento, delivers a hauntingly beautiful and terrifying film with the 1977 cult giallo classic; Suspiria!
I got into horror at a pretty young age. All the kids at school were talking about movies like Friday the 13th and Nightmare on Elm Street and I was able to convince my parents to rent them for me. I was 8. I don't know what they were thinking, but I loved them. The video store that I remember going to had the best horror section, I can still see it in my head, with all the VHS cardboard covers and orange tags hanging beneath them. Some of those covers were so vivid and terrifying, that years later I'd hunt them down based only on the cover of the movie in question. Suspiria was one of them.
The quote on the cover is one I'll never forget.
"The only thing more terrifying than the last 10 minutes of this film are the first 90!"
I couldn't remember what it was called, but I remembered that.
It wasn't for another 10 years or so that I'd finally be able to experience this film, and coincidentally it would be from a video store that still used orange tags to rent movies. And what a beautiful, gory and horrific film it is.
The Tanz Dance Academy
Suspiria is the story of Suzy Bannion (Jessica Harper), an American who arrives to Germany to study dance at the prestigious Tanz Academy. But even as she is just arriving, she see's that something is disturbingly wrong here.
Suzy witnesses a student fleeing the main building in terror, running past her out into the stormy night. The student flees to the dormitory of the school, where she is brutally murdered in probably the most graphic scene in the entire movie. As Suzy tries to settle into a routine, she begins to notice the strange happenings around the school, and learns more about the school and its students and instructors. As her friends and acquaintances begin to meet gruesome ends, she decides that she needs to find out what is happening and stop it.
What is revealed is that the Academy was built long ago for a suspected witch, Helena Markos. Not just any witch, but The Black Queen who is one of the Three Mothers, a trio of very old and powerful creatures. The Madame of the house and the other instructors are Helena's coven, but destroying the head will cause the body to die.
Suzy remembers something that Pat, the girl from the opening, was screaming the night she arrived at Tanz, something about secrets and blue flowers. Sneaking into the headmistresses wing of the Academy puts this cryptic message from the beginning into context. There is a wall with flowers painted on, but a single blue Iris that is raised slightly from the painting. Turning the flower opens the wall and leads down to a final encounter and a terrifying conclusion.
Ballet of Blood, or Dario Argento's Giallo Masterpiece
Giallo is a style of Italian thriller or horror film that was in its prime during the 60's and 70's and Suspiria is a standout in this genre. Characteristics include strong cinematography and vivid colors. In a time were horror films were muted and dark, Suspiria is loud.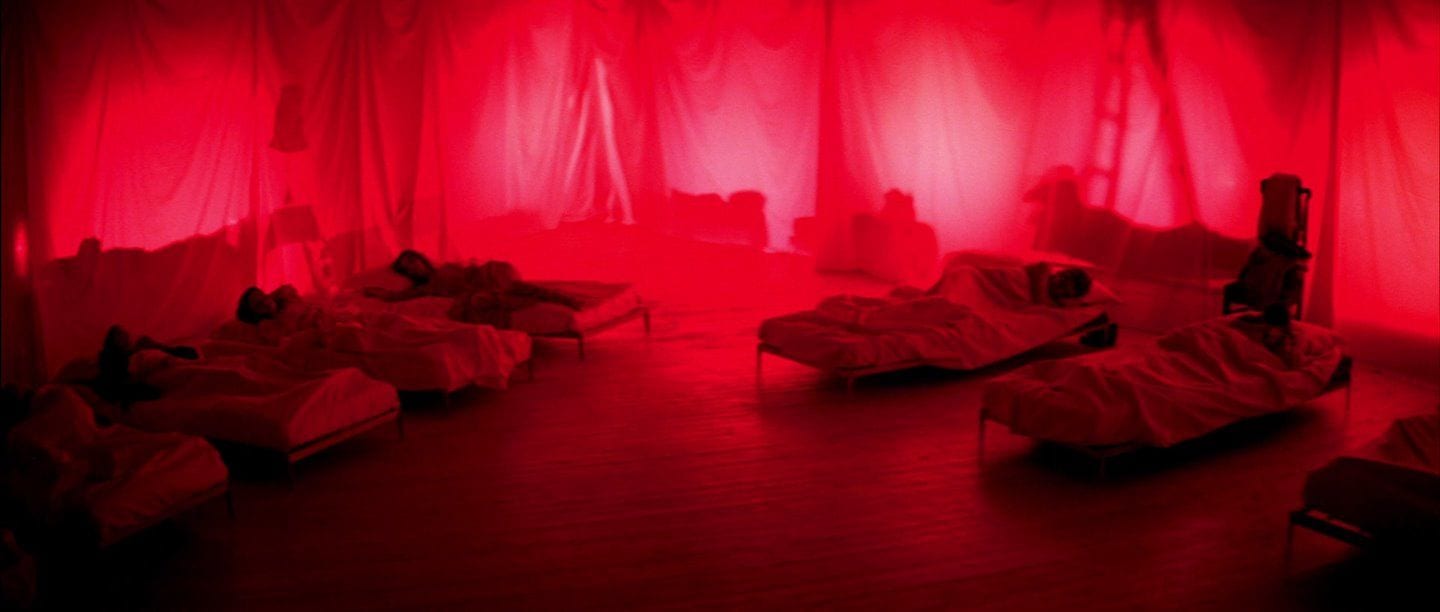 A red giallo nightmare.
The colors in this film are so vivid, so bright that they seem dreamlike and surreal. It makes the environment a terror of its own. Throughout the film, it feels not so much that someone or something is stalking its victims, but rather that the ominous threat is all around them at all times–the building itself.
The academy itself is painted blood red on the outside with dizzying architecture on the inside.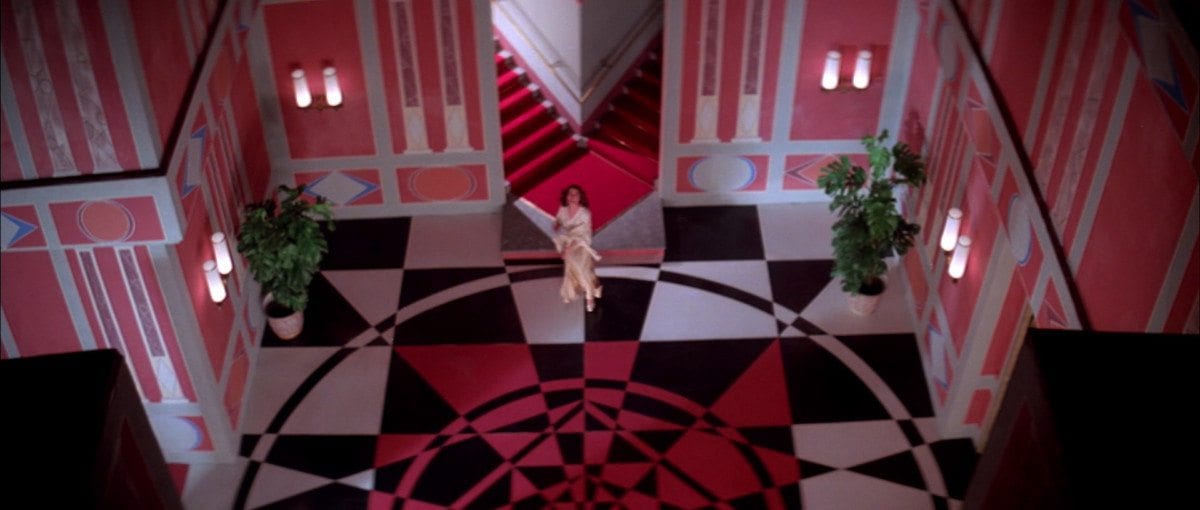 Adding to the disorientating feeling the giallo film delivers is the score performed by the Italian prog rock band Goblin. Parts of the film are very quiet, where the music is hardly heard it all. But others are so loud that it is almost hard to focus on what is going on. This I believe has to be on purpose. It adds to the confusion of what is going on, with odd chanting and erratic drums, it leaves you feeling anxious and unsettled and not knowing what's about to happen.
Return To The Academy
After a previous failed attempt to reboot or remake the series in 2008, filming has finished earlier this year for a 2018 Suspiria.
Luca Gaudagnino is helming the reboot with a script written by David Kajganich and score by Thom Yorke from Radiohead. Thom Yorke should lend the film its ethereal creepiness that Goblin supplied for the original. Stars in the film include Tilda Swinton, Dakota Johnson, Mia Goth and Chloe Grace Moretz. Jessica Harper from the original will also be returning for an undisclosed role.
As Suspiria turns 40 this year, it was recently given a shiny 4K restoration, which has been shown in several cinemas here in the U.S and is still on tour. It is currently making the rounds overseas in England, so if you're in the London area you may still be in luck through mid November.
Synapse Films is also releasing a gorgeous 4K 40th Anniversary Steelbook up now for pre-order. Quantites are limited to 6,000, so I'd act fast on that one.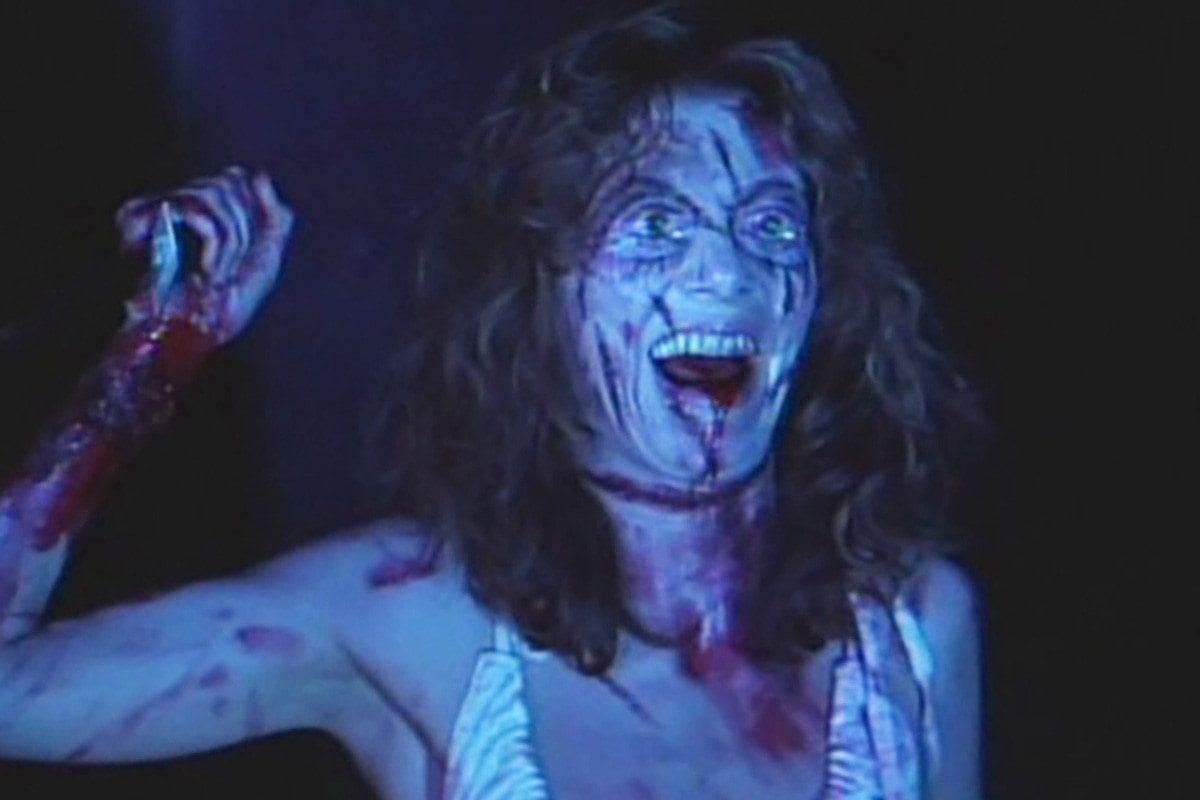 More Halloween and Horror to Read About!
Interview with John Brhel: Author of Corpse Cold: New American Folklore (2017)
Mike Harris hails from the suburbs of Chicago and has been a fan for most of his life. Working as an industrial radiographer and raising a family with his wife take up most of his time, but there's always room for Star Wars books and podcasts! Just looking to give back to Star Wars and the fan community, it's been a source of fun and learning for him for so long.