What is Star Wars without Super Weapons? SCubedPod takes on the technological terrors of the galaxy.
We discuss the most destructive Super Weapon ever conceived in the Star Wars galaxy in episode fifteen.
---
[iframe url="http://html5-player.libsyn.com/embed/episode/id/4812357/height/90/width/920/theme/custom/autoplay/no/autonext/no/preload/no/no_addthis/no/thumbnail/yes/direction/backward/no-cache/true/render-playlist/no/custom-color/555555 /" width="920″ height="90″]
---

---
Starships Sabers and Scoundrels #15: Super Weapon Tuesday
With Rogue One only weeks away, now is the perfect time to talk super weapons in the galaxy far, far away. After all, what is Star Wars without a technological terror or two or three? What makes a good super weapon?
Before the guys can talk super weapons, Dennis and Taxus bring up some recent Star Wars news. First, the saga of George Lucas's Museum of Narrative Art continues. Two sites are under consideration and designs for each site have been released. What do the guys think? Next, it is no secret that Battlefront has a sequel in development. Recent comments by Electronic Arts point to a release date. When is it? Third, another entity recently acquired THX, the audio system pioneered by George Lucas in 1983. What does this mean for cinematic sound if anything?
Up next, it is election day in the United States. Up for a little political discussion? No? How about some political debate Darth Taxus style? The Most Interesting Sith in the Galaxy has something special in store for you.
After politics, the guys examine some of the super weapons of Star Wars. Whether it is cannon or Legends, Star Wars has always felt the influence of technological terrors. Some of them are impressive. Others are over the top, and not necessarily in a good way. Dennis and Taxus discuss some of their favorites and some of the more ridiculous entries.
Another episode of Rebels aired this past weekend. Therefore, Dennis and Taxus discuss "Super Commandos." Sabine and Ezra escort Fenn Rau to Mandalore to find trouble with the Mandalorians. How will they get out of this mess? In addition, what does this episode teach about Sabine and her past?
As usual, it wouldn't be an episode of Starships, Sabers, and Scoundrels, if the guys didn't address some listener feedback. Of course, this means there is another edition of "Silence Fools!"
Thanks for joining us for episode fifteen of Starships, Sabers, and Scoundrels.
---
About Starships Sabers and Scoundrels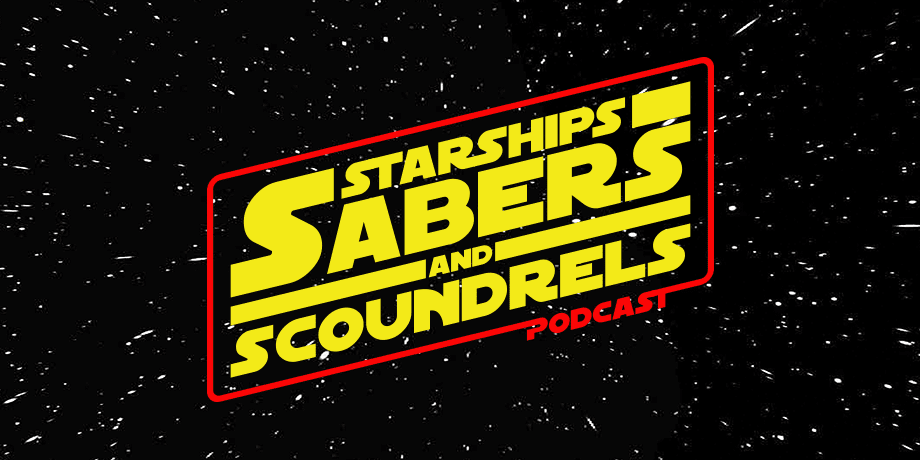 Welcome Jedi, Sith, smugglers, nerf herders and moof milkers too! Starships Sabers and Scoundrels is a bi-weekly Star Wars discussion show and a project started by two first-generation Star Wars fans. Inspired by the Star Wars fan community, RetroZappers Dennis Keithly and Darth Taxus share their take on what's happening in Star Wars! They'll discuss larger topics in the "Hyperthetical" segment. Then, they'll delve into listener feedback with the Darth Taxus-hosted segment, "Silence Fools!" Additionally, movies, books, comics, television, and community news are all on the holotable as the Dark Lord of Tax and Dennis share their fandom for everything from that galaxy far, far away.
Find them on Twitter at @SCubedPod and on Facebook.
Starships Sabers and Scoundrels #15: Super Weapon Tuesday