After Rogue Friday, SCubedPod talks the best Star Wars action figures.
Listen to episode thirteen to find out some of our unique choices for the best Star Wars action figures and discussion about Wedge Antilles, of course.
---
[iframe url="http://html5-player.libsyn.com/embed/episode/id/4733948/height/90/width/920/theme/custom/autoplay/no/autonext/no/preload/no/no_addthis/no/thumbnail/yes/direction/backward/no-cache/true/render-playlist/no/custom-color/555555 /" width="920″ height="90″]
---

---
Starships Sabers and Scoundrels #13: Wedge Antilles? It Figures?
On this baker's dozen episode of Starships, Sabers, and Scoundrels, Dennis and Darth Taxus are joined by Mike McDonald of the Sandcrawler Podcast to discuss some of the best Star Wars action figures of all time. What makes the list? Download the show and find out.
Before the action figure discussion, Dennis and Taxus discuss some of the recent Star Wars news. First, a little more information was released for a Rogue One character revealed in the Sizzle Reel from Star Wars Celebration Europe. Next, another Rogue One trailer should arrive with the release of Doctor Strange. Could audiences see it online sooner? The guys discuss. Third, Dave Filoni is no longer the supervising director on Rebels. However, there is no reason to panic. Dennis and Taxus break down the story and what it means for Star Wars animation.
After the news, Mike joins the guys to talk action figures. Find out if your favorite action figure makes their list. Do you think we got it wrong, or do you have something you want to add or share? Then, email us at SCubedPod@Retrozap.com and let us know. Once we have discussed action figures, Mike sticks around to discuss his new podcast, his Star Wars room, and his action figure photography.
Another episode of Rebels aired this past Saturday. The guys engage in a spoiler-filled conversation concerning "The Antilles Extraction." Who is the new Fulcrum? How does Wedge Antilles get sprung from the Imperial Academy? And, finally, is a defection on the horizon?
As usual, it wouldn't be an episode of Starships, Sabers, and Scoundrels, if the guys didn't address some listener feedback. Of course, this means there is another edition of "Silence Fools!" However, that might not be all. Darth Taxus has something he needs to rant about.
Thanks for joining us for episode thirteen of Starships, Sabers, and Scoundrels.
---
About Starships Sabers and Scoundrels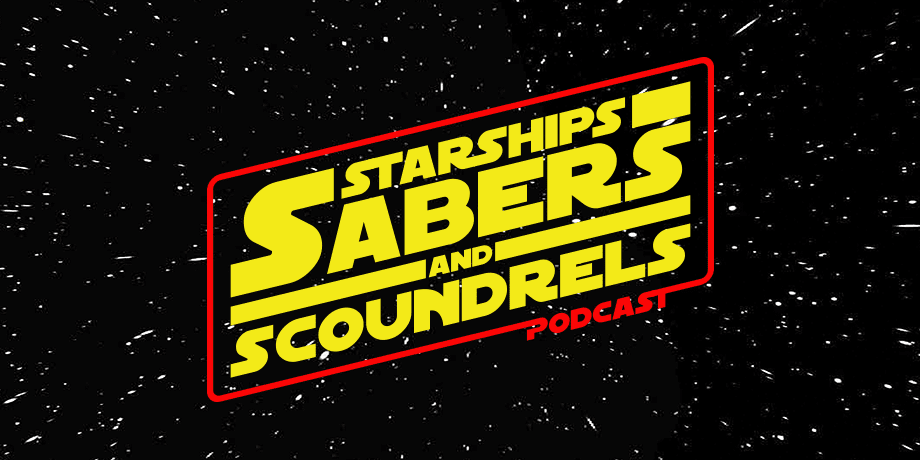 Welcome Jedi, Sith, smugglers, nerf herders and moof milkers too! Starships Sabers and Scoundrels is a bi-weekly Star Wars discussion show and a project started by two first-generation Star Wars fans. Inspired by the Star Wars fan community, RetroZappers Dennis Keithly and Darth Taxus share their take on what's happening in Star Wars! They'll discuss larger topics in the "Hyperthetical" segment. Then, they'll delve into listener feedback with the Darth Taxus-hosted segment, "Silence Fools!" Additionally, movies, books, comics, television, and community news are all on the holotable as the Dark Lord of Tax and Dennis share their fandom for everything from that galaxy far, far away.
Find them on Twitter at @SCubedPod and on Facebook.
Starships Sabers and Scoundrels #13: Wedge Antilles? It Figures?