In this Scoundrels Special Edition, SCubed Pod reviews "Hera's Heroes," Darth Vader #25, and the new Rogue One Trailer.
Listen to episode 13.5 to get our breakdown of Hera's Heroes!
---
[iframe url="http://html5-player.libsyn.com/embed/episode/id/4752686/height/90/width/1000/theme/custom/autonext/no/thumbnail/yes/autoplay/no/preload/no/no_addthis/no/direction/backward/no-cache/true/render-playlist/no/custom-color/555555/" height="90″ width="1000″ scrolling="no" allowfullscreen="allowfullscreen webkitallowfullscreen mozallowfullscreen oallowfullscreen msallowfullscreen"]
---

---
Starships Sabers and Scoundrels #13.5: Hera's Heroes
Welcome to another episode of Scoundrels Special Edition of Starships Sabers and Scoundrels. This week, SCubedPod focuses on episode five of season three of Rebels: "Hera's Heroes," Darth Vader #25, and the latest Rogue One trailer. These are somewhat in-depth reviews that contain spoilers.
First, Dennis and Taxus provide their take on "Hera's Heroes." In this Hera-centric episode, Cham Syndulla returns and informs Hera that her family homestead has been lost. In addition, a family heirloom was left behind as well. Hera decides to undertake a mission to get it back. Will she be successful? And, how does this episode rate with the guys?
Next, the spectacular Darth Vader series from Marvel reached its conclusion with issue twenty-five. There are many plotlines to resolve this issue. For example, what becomes of fan favorite Dr. Aphra? Also, what did she tell the Emperor about Darth Vader and his plans? Episode 13.5 is the source for Dennis and Taxus's take on this incredible series.
Finally, Lucasfilm released a new trailer for Rogue One last week. Listeners have likely heard trailer analysis elsewhere, so Dennis and Taxus focus on their favorite parts of the last official trailer for the upcoming film.
Thanks for listening to this Scoundrels Special Edition of Starships, Sabers, and Scoundrels.
---
About Starships Sabers and Scoundrels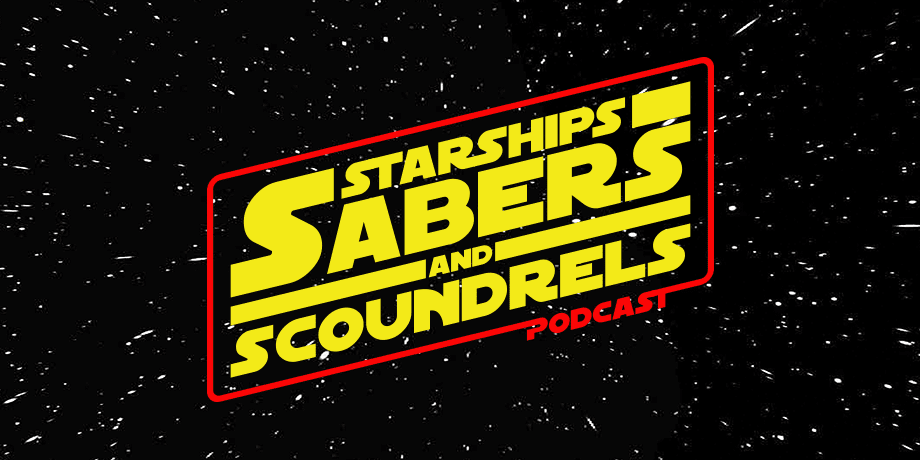 Welcome Jedi, Sith, smugglers, nerf herders and moof milkers too! Starships Sabers and Scoundrels is a bi-weekly Star Wars discussion show and a project started by two first-generation Star Wars fans. Inspired by the Star Wars fan community, RetroZappers Dennis Keithly and Darth Taxus share their take on what's happening in Star Wars! They'll discuss larger topics in the "Hyperthetical" segment. Then, they'll delve into listener feedback with the Darth Taxus-hosted segment, "Silence Fools!" Additionally, movies, books, comics, television, and community news are all on the holotable as the Dark Lord of Tax and Dennis share their fandom for everything from that galaxy far, far away.
Find them on Twitter at @SCubedPod and on Facebook.
Starships Sabers and Scoundrels #13.5: Hera's Heroes