Dennis and Taxus count down their top ten Star Wars aliens.
Where do the Twi'lek rank? Listen to Episode 11, "The Least Dangerous Game," to find out!
---
[iframe url="http://html5-player.libsyn.com/embed/episode/id/4662848/height/90/width/920/theme/custom/autoplay/no/autonext/no/preload/no/no_addthis/no/thumbnail/yes/direction/backward/no-cache/true/render-playlist/no/custom-color/555555 /" width="920″ height="90″]
---
     
---
Starships Sabers and Scoundrels #11: The Least Dangerous Game
Starships, Sabers, and Scoundrels returns for its eleventh episode.  This episode features all the great aliens that make up the galaxy far, far away.
First, Dennis and Taxus discuss some of the more recent Star Wars news. The midnight opening of Toys 'R' Us is first on the agenda. Next, all the Rogue One recent events are covered. A new droid is introduced that appears different, and yet familiar, at the same time. After that, the guys discuss the synopsis of a Rogue One tie-in novel that offers clues to the backstory of the film. Finally, will the Emperor appear in Rogue One, and if so, who will play him?
Next on the show, could the Emperor own and run a football team? It's possible. This episode features the press conference as the Emperor addresses the state of the "Galaxy's Team."
Among the many things that make Star Wars great is a rich diversity of aliens. From Jawas to Wookiees, and Twi'leks to Tusken raiders, the galaxy is full of unique and incredible species. In celebration of Star Wars aliens of all shapes and sizes, Taxus and Dennis offer their top ten favorite Star War alien races in part one of this episode's Hyperthetical.
Up next, the galaxy's favorite smuggler has become restless. However, when Princess Leia tempts him with a mission and the chance to enter the galaxy's greatest racing event, he cannot refuse. In the second half of this episode's Hyperthetical, the guys discuss the events of the first three episodes of the Han Solo miniseries.
Finally, no episode is complete without some listener feedback. Email, social media, and iTunes reviews are covered in "Silence Fools!"
Thanks for joining us for episode eleven of Starships, Sabers, and Scoundrels.
About Starships Sabers and Scoundrels
Welcome Jedi, Sith, smugglers, nerf herders and moof milkers too! Starships Sabers and Scoundrels is a bi-weekly Star Wars discussion show and a project started by two first-generation Star Wars fans. Inspired by the Star Wars fan community, RetroZappers Dennis Keithly and Darth Taxus share their take on what's happening in Star Wars! They'll discuss larger topics in the "Hyperthetical" segment. Then, they'll delve into listener feedback with the Darth Taxus-hosted segment, "Silence Fools!" Additionally, movies, books, comics, television, and community news are all on the holotable as the Dark Lord of Tax and Dennis share their fandom for everything from that galaxy far, far away.
Find them on Twitter at @SCubedPod and on Facebook.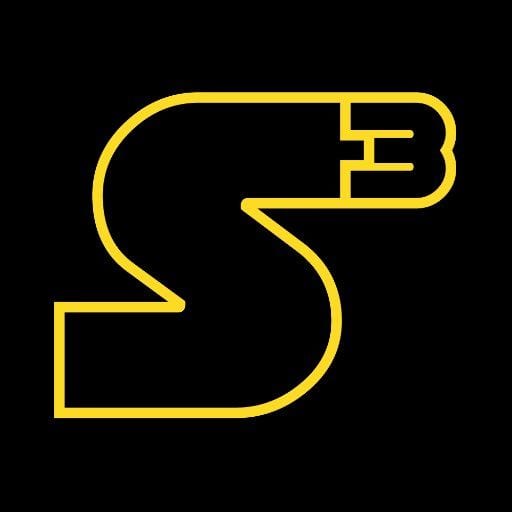 Starships Sabers and Scoundrels #11: The Least Dangerous Game