Join Dennis Keithly and Darth Taxus for a new show with a signature style. It's the Starships Sabers and Scoundrels premiere!
               
---
[iframe url="http://html5-player.libsyn.com/embed/episode/id/4330975/height/90/width/1000/theme/custom/autonext/no/thumbnail/yes/autoplay/no/preload/no/no_addthis/no/direction/backward/no-cache/true/render-playlist/no/custom-color/555555/" height="90″ width="1000″ scrolling="no" allowfullscreen="allowfullscreen webkitallowfullscreen mozallowfullscreen oallowfullscreen msallowfullscreen"]
---
Dennis Keithly (@DJKver2) & Darth Taxus (@DarthTaxus) debut their stunning, mind-blowing podcast. Prepare to hunt your favorite Star Wars celeb down with May's "Skystalking" convention news. Hear them discuss Rogue One and C-3PO's arm! Hear Taxus's dark confession related to Jyn Erso! Hear them argue over a theme song! See them wonder how you can see them! Imagine them awaiting your listener feedback or cease and desist letters in "Silence Fools!" All this and more awaits you in this jam-packed episode!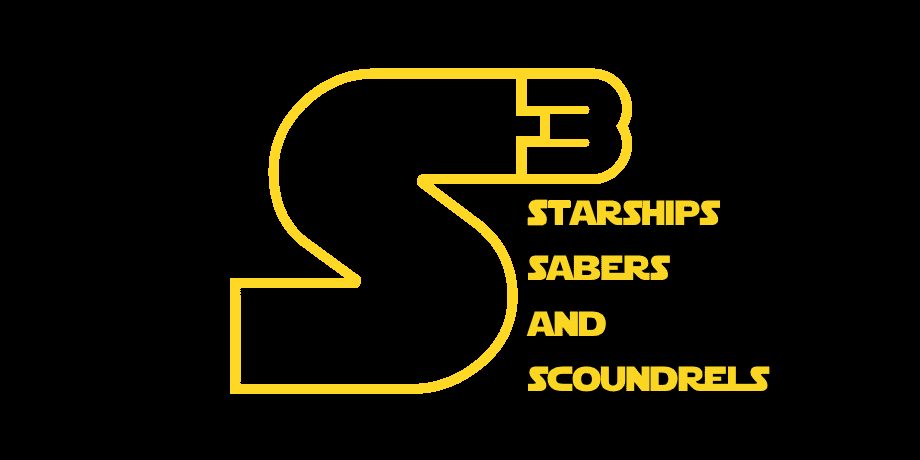 About Starships Sabers and Scoundrels
Welcome Jedi, Sith, smugglers, nerf herders and moof milkers! Starships Sabers and Scoundrels is a bi-weekly Star Wars discussion show and a project started by two first-generation Star Wars fans. Inspired by the Star Wars fan community, RetroZappers Dennis Keithly and Darth Taxus share their take on what's happening in Star Wars! They'll discuss larger topics in the "Hyperthetical" segment. Then, they'll delve into listener feedback with the Darth Taxus-hosted segment, "Silence Fools!" Movies, books, comics, television, and community news are all on the holotable as the Dark Lord of Tax and Dennis share their fandom for everything from that galaxy far, far away.