On episode 81.2, the Scoundrels resume their discussion of Master & Apprentice with a look at prophecy in the novel and Star Wars.
There was so much to discuss with Claudia Gray's Master & Apprentice in episode 81, that the Scoundrels couldn't get to it all in one episode. So, this week, they are returning to Qui-Gon and Obi-Wan's adventure with episode 81.2: Prophecy.
Welcome to episode 81.2 of Starships, Sabers, and Scoundrels: Prophecy. On this episode, Dennis, Jay, and Darth Taxus resume their conversation about Claudia Gray's Master & Apprentice. When episode 81 ended, Jay hadn't had an opportunity to discuss the role of prophecy in the novel. Well, now she has her chance.
Prophecy in Master & Apprentice
Prophecy played a huge role in Master & Apprentice. In this Scoundrel Special Edition, the Scoundrels discuss:
The prophecy of the chosen one,
Whether the prophecies are predictions that actually came true,
Whether the prophecies actually came true,
If any of the events in the prophecies have yet to happen,
Whether the Scoundrels actually believe in these prophecies, and
more!
The Discussion Continues
Episode 81.2 won't be the last time that "prophecy" comes up on the show. It is destined to come up in conversation in the future. The Scoundrels want to know what Scoundrel Nation thinks. So, after listening to the show, drop them an email or contact them at any of their social media links below.
The Scoundrels hope you enjoy episode 81.1: "That's SO Wizard! June 2019." We hope you will consider subscribing to Starships, Sabers, and Scoundrels wherever you get your podcasts.
If you liked this episode, check out the previous one!
---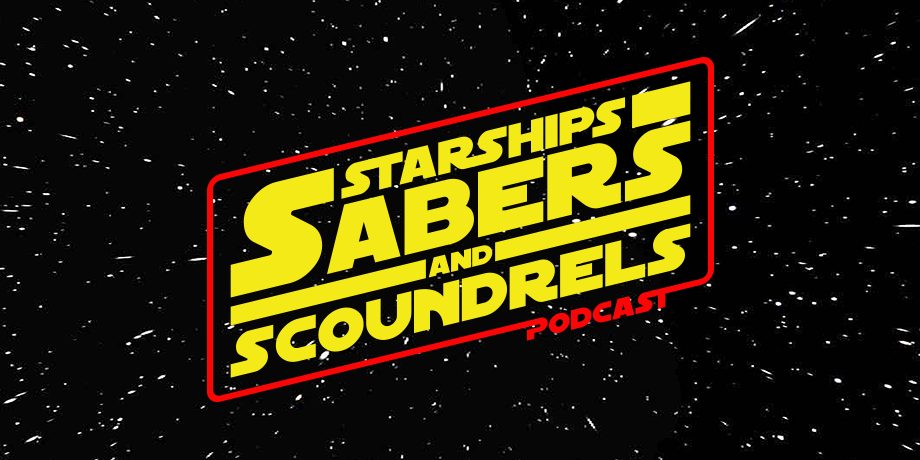 Click the banner for all episodes and homepage!
Starships, Sabers, and Scoundrels is a bi-weekly show that features three first-generation Star Wars fans. Each episode, RetroZappers Dennis Keithly, Jay Krebs, and Darth Taxus offer their thoughts and reactions on Star Wars news. Then, they engage in Star Wars discussion in the "Hyperthetical" segment. Top ten lists, book reviews, Resistance and television discussion, and interviews are all on the table. After the Hyperthetical, each episode features listener feedback with Silence Fools!
The Scoundrels on Twitter: Dennis Keithly can be followed @DJKver2, Darth Taxus is @DarthTaxus, and Jay Krebs is @JoyceKrebs.
SCubedPod thrives on listener feedback. Therefore, Dennis, Taxus, and Jay would love to read your email on the show. To reach them, email the show at SCubedPod@RetroZap.com. For instance, have an opinion on Star Wars comics, Rebels, or the novels? We want to hear it. Also, have a question about some Star Wars detail? Send it to us! It doesn't have to be Star Wars to make it on our show.
Starships, Sabers, and Scoundrels T-Shirts can be purchased here.
Finally, Dennis, Taxus, and Jay would appreciate an iTunes review for the show. Thank you.