On episode 80.1, in time for Father's Day, Darth Taxus welcomes Monte Pittman and Corey Dee Williams for a discussion of fatherhood in Star Wars.
With Father's Day fast approaching, Darth Taxus invites Corey Dee Williams and Monte Pittman to Starships, Sabers, and Scoundrels for a discussion on fathers in Star Wars, the impact of their fathers, and their recent musical collaboration.
Welcome to episode 80.1 of Starships, Sabers, and Scoundrels: I Am Your Father. Darth Taxus forges ahead without Dennis and Jay, but he has guests. Corey Dee Williams, son of the original Lando himself, Billy Dee Williams, and Monte Pittman join the Dark Lord of Tax for a discussion of father figures in Star Wars.
I Am Your Father – A Discussion of Fathers in Star Wars
In this Scoundrels Special Edition, Taxus, Corey, and Monte discuss:
Fatherhood in Star Wars,
Father figures for Luke Skywalker, Anakin Skywalker, Leia Organa, and Ben Solo,
Their appreciation for the father figures in their own lives, and
Corey and Monte's recent musical collaboration in the realm of funk.
The Scoundrels hope you enjoy episode 80.1: "I Am Your Father." We hope you will consider subscribing to Starships, Sabers, and Scoundrels wherever you get your podcasts.
If you liked this episode, check out the previous one!
---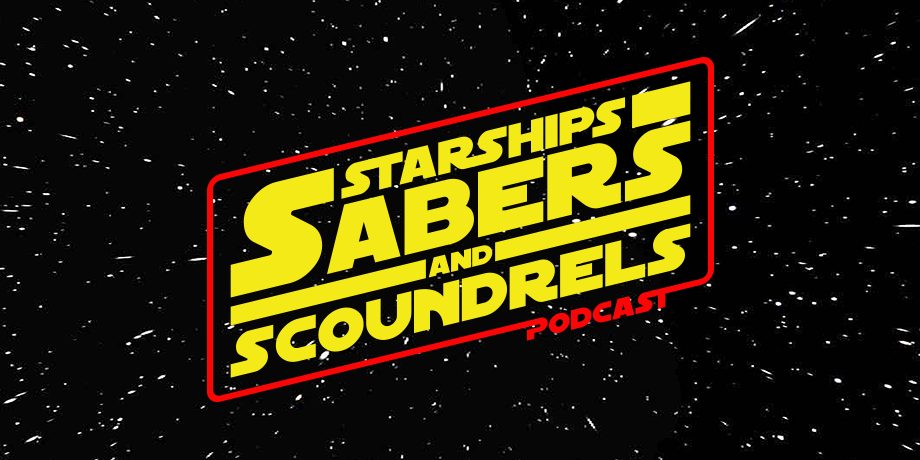 Click the banner for all episodes and homepage!
Starships, Sabers, and Scoundrels is a bi-weekly show that features three first-generation Star Wars fans. Each episode, RetroZappers Dennis Keithly, Jay Krebs, and Darth Taxus offer their thoughts and reactions on Star Wars news. Then, they engage in Star Wars discussion in the "Hyperthetical" segment. Top ten lists, book reviews, Resistance and television discussion, and interviews are all on the table. After the Hyperthetical, each episode features listener feedback with Silence Fools!
The Scoundrels on Twitter: Dennis Keithly can be followed @DJKver2, Darth Taxus is @DarthTaxus, and Jay Krebs is @JoyceKrebs.
SCubedPod thrives on listener feedback. Therefore, Dennis, Taxus, and Jay would love to read your email on the show. To reach them, email the show at SCubedPod@RetroZap.com. For instance, have an opinion on Star Wars comics, Rebels, or the novels? We want to hear it. Also, have a question about some Star Wars detail? Send it to us! It doesn't have to be Star Wars to make it on our show.
Starships, Sabers, and Scoundrels T-Shirts can be purchased here.
Finally, Dennis, Taxus, and Jay would appreciate an iTunes review for the show. Thank you.