On episode 77, the Scoundrels discuss the impact of the aliens that debuted in Episode One: The Phantom Menace.
When The Phantom Menace debuted 20 years ago, it introduced Star Wars fans to several new alien species. On episode 77, "The Aliens of Menace," Dennis, Jay, and Darth Taxus take a look back at some of the biggest additions to the Star Wars galaxy
Welcome to episode 77 of Starships, Sabers, and Scoundrels: The Aliens of Menace. On this episode, Dennis, Jay, and Darth Taxus continue their ongoing discussion of The Phantom Menace in honor of its 20th anniversary. First, Dennis needs to vent a little about Star Wars on TNT, and then they turn to the news.
Star Wars News
During the news segment, the Scoundrels discuss:
Hayden Christensen is coming to Star Wars Celebration Chicago ("SWCC"),
The Mandalorian is also featured during a panel at SWCC,
Exclusive merchandise at SWCC,
The new panel for lotteries at SWC,
The return of Vi Moradi in Delilah S. Dawson's Star Wars – Galaxy's Edge: Blackspire, and
A new Star Wars audio only novel.
The Aliens of Menace
Once the news is over, the Scoundrels return to The Phantom Menace. During their discussion of "The Aliens of Menace," they cover:
Jar Jar Binks and the Gungans,
Watto and the Toydarians,
Darth Maul and the Zabrak, and
Sebulba and the Dug.
Silence Fools!
Episode 77 ends with listener feedback. The Scoundrels have rounded up feedback to episode 76 and their "Phantom Reactions" from Twitter, email, and Instagram. Afterwards, they propose a new Twitter poll.
Thanks for downloading or streaming episode 77: "The Aliens of Menace." The Scoundrels hope you will consider subscribing to Starships, Sabers, and Scoundrels wherever you get your podcasts.
If you liked this episode, check out the previous one!
---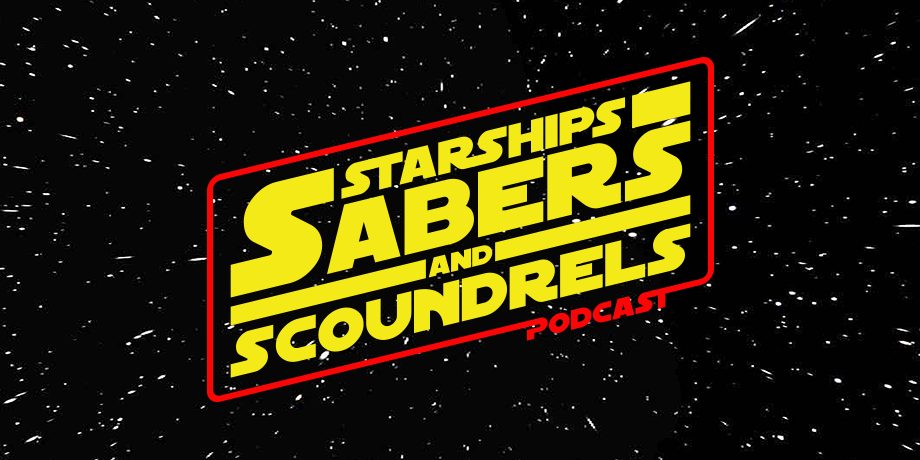 Click the banner for all episodes and homepage!
Starships, Sabers, and Scoundrels is a bi-weekly show that features three first-generation Star Wars fans. Each episode, RetroZappers Dennis Keithly, Jay Krebs, and Darth Taxus offer their thoughts and reactions on Star Wars news. Then, they engage in Star Wars discussion in the "Hyperthetical" segment. Top ten lists, book reviews, Resistance and television discussion, and interviews are all on the table. After the Hyperthetical, each episode features listener feedback with Silence Fools!
The Scoundrels on Twitter: Dennis Keithly can be followed @DJKver2, Darth Taxus is @DarthTaxus, and Jay Krebs is @JoyceKrebs.
SCubedPod thrives on listener feedback. Therefore, Dennis, Taxus, and Jay would love to read your email on the show. To reach them, email the show at SCubedPod@RetroZap.com. For instance, have an opinion on Star Wars comics, Rebels, or the novels? We want to hear it. Also, have a question about some Star Wars detail? Send it to us! It doesn't have to be Star Wars to make it on our show.
Starships, Sabers, and Scoundrels T-Shirts can be purchased here.
Finally, Dennis, Taxus, and Jay would appreciate an iTunes review for the show. Thank you.