On episode 77.1, Dennis and Jay review, debate, and discuss Padmé's evolution into Senator Amidala in Queen's Shadow by E.K. Johnston.
The latest young adult novel in the Star Wars universe is Queen's Shadow by E.K. Johnston. Many fans of Padme Amidala have the book they have always wanted. However, Dennis and Jay have different reactions to the prequel era novel detailing Padme's transition to Senator and they discuss this during Episode 77.1: "Becoming Senator Amidala."
Welcome to episode 77.1 of Starships, Sabers, and Scoundrels: Becoming Senator Amidala. On this episode, Dennis and Jay examine the transition of Queen Amidala to Senator Amidala as Padme's term as Queen of Naboo ends and her service in the Galactic Senate begins as outlined in E.K. Johnston's Queen's Shadow. Jay and Dennis have differing opinions on this novel, but they find common ground to discuss the evolution of one of the most important people in Star Wars.
Becoming Senator Amidala
During their review of Queen's Shadow, Jay and Dennis discuss:
Padme's last days as the Queen of Naboo and accepting the position of Senator from Naboo,
The role of the handmaidens as Padme's protectors and support staff,
The tie-ins to The Clone Wars,
Padme's eavesdropping mission during Mon Mothma's party and whether it was an appropriate use of the Handmaidens and an appropriate action by Padme,
Padme's relationship to Bail and Breha Organa,
Other recent canon material featuring Padme, including Padme Amidala #1, and
The Mid Rim Cooperation Act.
The Scoundrels hope you enjoy episode 77.1: "Becoming Senator Amidala" and Dennis and Jay's review and debate concerning Queen's Shadow. We hope you will consider subscribing to Starships, Sabers, and Scoundrels wherever you get your podcasts.
If you liked this episode, check out the previous one!
---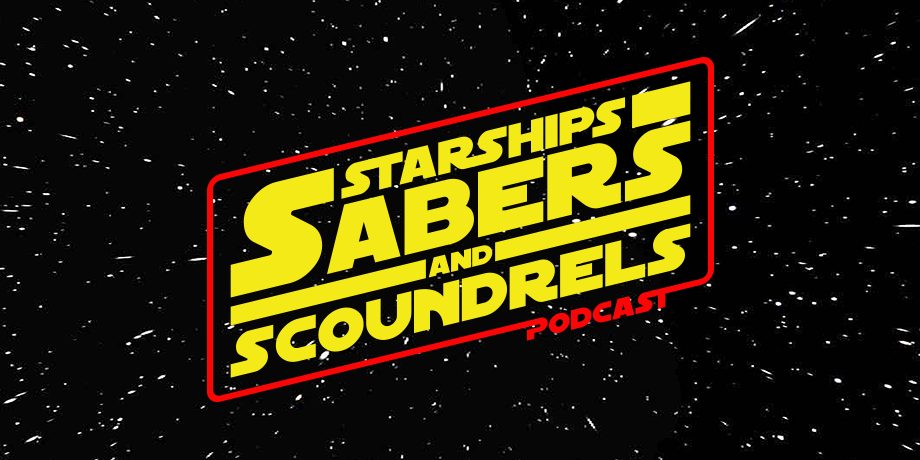 Click the banner for all episodes and homepage!
Starships, Sabers, and Scoundrels is a bi-weekly show that features three first-generation Star Wars fans. Each episode, RetroZappers Dennis Keithly, Jay Krebs, and Darth Taxus offer their thoughts and reactions on Star Wars news. Then, they engage in Star Wars discussion in the "Hyperthetical" segment. Top ten lists, book reviews, Resistance and television discussion, and interviews are all on the table. After the Hyperthetical, each episode features listener feedback with Silence Fools!
The Scoundrels on Twitter: Dennis Keithly can be followed @DJKver2, Darth Taxus is @DarthTaxus, and Jay Krebs is @JoyceKrebs.
SCubedPod thrives on listener feedback. Therefore, Dennis, Taxus, and Jay would love to read your email on the show. To reach them, email the show at SCubedPod@RetroZap.com. For instance, have an opinion on Star Wars comics, Rebels, or the novels? We want to hear it. Also, have a question about some Star Wars detail? Send it to us! It doesn't have to be Star Wars to make it on our show.
Starships, Sabers, and Scoundrels T-Shirts can be purchased here.
Finally, Dennis, Taxus, and Jay would appreciate an iTunes review for the show. Thank you.