On episode 75.3, the Scoundrels begin their discussion of the season finale of Resistance and Kaz's plans to fight the First Order in "No Escape: Part 1."
Kaz must find a way to overcome the First Order occupation in "No Escape: Part 1." However, he must do so without many of his friends. Agent Tierny has Tam under interrogation. Meanwhile, Yeager sits in the brig. Things get worse on Colossus Station when Captain Doza finds himself under arrest. How will Kaz, Neeku, and refugee children fight the First Order on their own?
Welcome to episode 75.3 of Starships, Sabers, and Scoundrels: No Escape: Part 1. On this episode, the Jay and Dennis are discussing the latest episode of Resitance. Colossus Station is now firmly in the hands of the First Order and Kaz's friends are in their custody. How will he fix all of this?
Descent
On this episode, Dennis and Jay discuss the following:
Kaz has evolved over the first season of Resistance, and his character evolution shows in "No Escape: Part 1."
Doza reached his limit with the First Order and a bad decision came back to haunt him.
Agent Tierny continues her interrogation of Tam and effectively starts convincing her of the righteousness of the First Order's cause.
Colossus Station has an unexpected feature that is discovered by Kel, Eila, and Neeku. How will it turn the tide of the First Order occupation?
"No Escape: Part 1" firmly plants this episode of Resistance during the events of The Force Awakens with a major event in the final scene of the episode.
The impact of the conclusion on Kaz moving forward.
The Scoundrels always enjoy a fun discussion of a good episode of Resistance, and they are confident you'll enjoy the discussion. Thanks for joining us for episode 75.3 of Starships, Sabers, and Scoundrels: No Escape Part 1. The Scoundrels hope you enjoyed their latest Scoundrels Special Edition and will consider subscribing to the show wherever you listen to podcasts.
If you liked this episode, check out the previous one!
---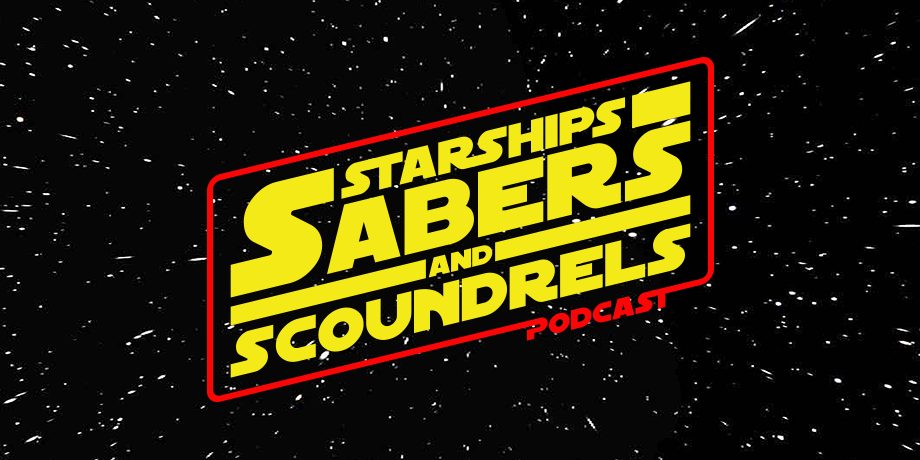 Click the banner for all episodes and homepage!
Starships, Sabers, and Scoundrels is a bi-weekly show that features three first-generation Star Wars fans. Each episode, RetroZappers Dennis Keithly, Jay Krebs, and Darth Taxus offer their thoughts and reactions on Star Wars news. Then, they engage in Star Wars discussion in the "Hyperthetical" segment. Top ten lists, book reviews, Resistance and television discussion, and interviews are all on the table. After the Hyperthetical, each episode features listener feedback with Silence Fools!
The Scoundrels on Twitter: Dennis Keithly can be followed @DJKver2, Darth Taxus is @DarthTaxus, and Jay Krebs is @JoyceKrebs.
SCubedPod thrives on listener feedback. Therefore, Dennis, Taxus, and Jay would love to read your email on the show. To reach them, email the show at SCubedPod@RetroZap.com. For instance, have an opinion on Star Wars comics, Rebels, or the novels? We want to hear it. Also, have a question about some Star Wars detail? Send it to us! It doesn't have to be Star Wars to make it on our show.
Starships, Sabers, and Scoundrels T-Shirts can be purchased here.
Finally, Dennis, Taxus, and Jay would appreciate an iTunes review for the show. Thank you.