On episode 74.1, Resistance takes a major step towards The Force Awakens with an investigation in "The Core Problem."
Poe Dameron returns to Resistance! The leader of Black Squadron needs BB-8 for a mission given to him by none other than General Organa. However, before Poe and BB-8 leave, Kaz presents the First Order intelligence he found in the prior episode. Now Kaz and Poe set off in their starships to find out what the First Order is up to in "The Core Problem."
Welcome to episode 74.1 of Starships, Sabers, and Scoundrels: The Core Problem. On this episode, the Scoundrels are discussing the latest episode of Resistance as Poe Dameron and Kaz investigate some mysterious activities from The First Order. After identifying an area of space in the Unknown Regions that has an unusual amount of First Order activity, Poe and Kaz arrive and find things are not right at all. In addition, the First Order isn't anywhere to be found either. What is going on and what does it mean for the Resistance and the galaxy?
The Core Problem
On this episode, Dennis, Jay, and Taxus discuss the following:
Poe's return to Colossus Station and meeting with Kaz,
Avoiding First Order detection while leaving Colossus,
Gravity wells, problematic Star Wars physics, and whether it matters,
A new First Order probe droid, and
How "The Core Problem" grounds Resistance in the Star Wars timeline.
"The Core Probelm" continues a string of entertaining episodes of Resistance. The Scoundrels have a lot to say about this episode and Resistance in general. Thanks for joining us for episode 74.1 of Starships, Sabers, and Scoundrels: The Core Problem. The Scoundrels hope you enjoyed their latest Scoundrels Special Edition and will consider subscribing to the show wherever you listen to podcasts.
If you liked this episode, check out the previous one!
---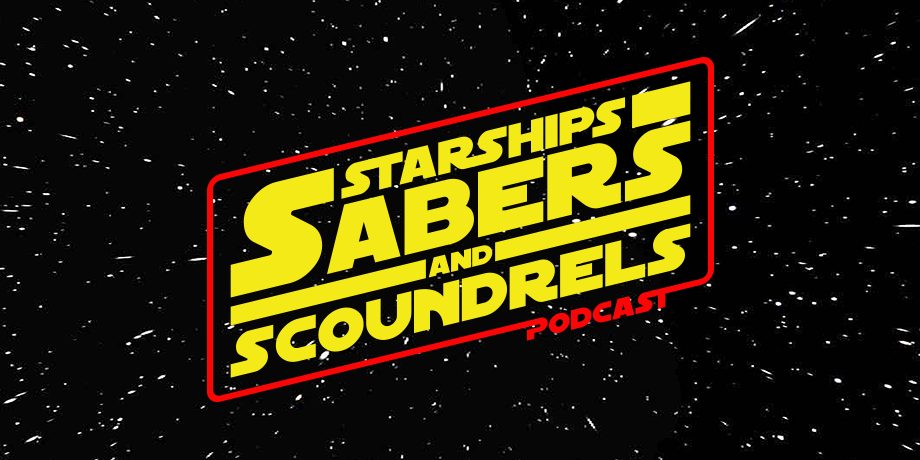 Click the banner for all episodes and homepage!
Starships, Sabers, and Scoundrels is a bi-weekly show that features three first-generation Star Wars fans. Each episode, RetroZappers Dennis Keithly, Jay Krebs, and Darth Taxus offer their thoughts and reactions on Star Wars news. Then, they engage in Star Wars discussion in the "Hyperthetical" segment. Top ten lists, book reviews, Resistance and television discussion, and interviews are all on the table. After the Hyperthetical, each episode features listener feedback with Silence Fools!
The Scoundrels on Twitter: Dennis Keithly can be followed @DJKver2, Darth Taxus is @DarthTaxus, and Jay Krebs is @JoyceKrebs.
SCubedPod thrives on listener feedback. Therefore, Dennis, Taxus, and Jay would love to read your email on the show. To reach them, email the show at SCubedPod@RetroZap.com. For instance, have an opinion on Star Wars comics, Rebels, or the novels? We want to hear it. Also, have a question about some Star Wars detail? Send it to us! It doesn't have to be Star Wars to make it on our show.
Starships, Sabers, and Scoundrels T-Shirts can be purchased here.
Finally, Dennis, Taxus, and Jay would appreciate an iTunes review for the show. Thank you.