On episode 72.3, the Scoundrels analyze the First Order's power play in "The Doza Dilemma."
The First Order makes a major move to secure power on Colossus Station. Kragan's pirates pull off a daring infiltration that may leave Captain Doza with limited options. This is the Scoundrel take on "The Doza Dilemma."
Welcome to episode 72.3 of Starships, Sabers, and Scoundrels: The Doza Dilemma. On this episode, Dennis, Jay, and Darth Taxus are looking at the First Order's power play to exert pressure on Captain Doza. When the First Order expresses displeasure with Kragan and his pirates, a new deal is reached between them. Kragan will get more money, but he has to steal something precious to Doza first. In addition, Synara has second thoughts about assisting Kragan, but what will she do about it?
"The Doza Dilemma"
During the review, the Scoundrels discuss:
Kaz's affection for Synara,
Valik the Palliduvan,
The drone blaster game in Torra's room,
The easter eggs hidden in this episode,
Kragan's galleon,
The First Order betrayal of the pirates, and
Kaz's realization that Synara may be a pirate operative.
The Scoundrels enjoyed this episode and have a lot to say about it. Thanks for tuning into episode 72.3 of Starships, Sabers, and Scoundrels: The Doza Dilemma. The Scoundrels hope you enjoyed their latest Resistance discussion.
If you liked this episode, check out the previous one!
---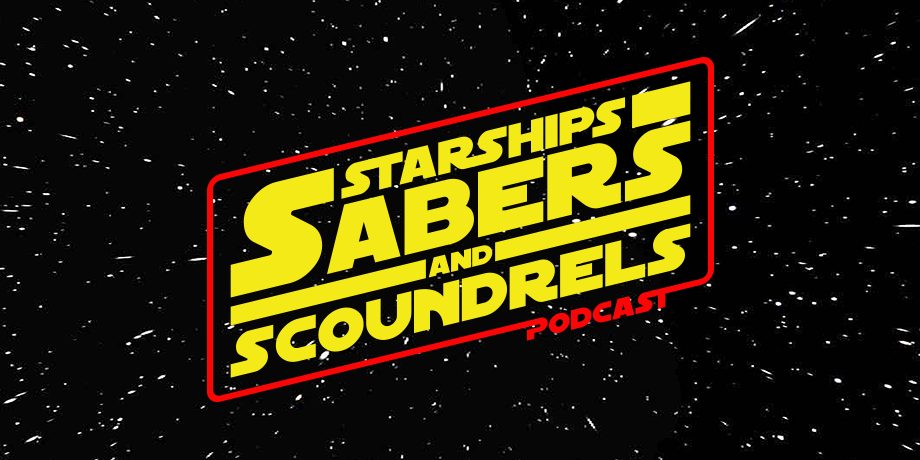 Click the banner for all episodes and homepage!
Starships, Sabers, and Scoundrels is a bi-weekly show that features three first-generation Star Wars fans. Each episode, RetroZappers Dennis Keithly, Jay Krebs, and Darth Taxus offer their thoughts and reactions on Star Wars news. Then, they engage in Star Wars discussion in the "Hyperthetical" segment. Top ten lists, book reviews, Resistance and television discussion, and interviews are all on the table. After the Hyperthetical, each episode features listener feedback with Silence Fools!
The Scoundrels on Twitter: Dennis Keithly can be followed @DJKver2, Darth Taxus is @DarthTaxus, and Jay Krebs is @JoyceKrebs.
SCubedPod thrives on listener feedback. Therefore, Dennis, Taxus, and Jay would love to read your email on the show. To reach them, email the show at SCubedPod@RetroZap.com. For instance, have an opinion on Star Wars comics, Rebels, or the novels? We want to hear it. Also, have a question about some Star Wars detail? Send it to us! It doesn't have to be Star Wars to make it on our show.
Starships, Sabers, and Scoundrels T-Shirts can be purchased here.
Finally, Dennis, Taxus, and Jay would appreciate an iTunes review for the show. Thank you.