On episode 68, the Scoundrels discuss the wisdom of Obi-Wan Kenobi.
In this episode of Starships, Sabers, and Scoundrels, Dennis, Jay,  and Darth Taxus explore the life of Obi-Wan Kenobi and debate whether many of his most famous lines are truly wise or truly fallacious.
Welcome to episode 68 of Starships, Sabers, and Scoundrels: Kenobi Quesions. On this episode, Dennis, Jay, and Darth Taxus discuss the hero of the prequels: Obi-Wan Kenobi.  There are a few other matters to get to first.
Star Wars in the News
After a slow news week in episode 67, the Scoundrels have plenty up for discussion this week. They pour over the news of a live action Cassian Andor series. Then they discuss casting news for The Mandalorian. Also, they discuss announcements of authors appearing at Star Wars Celebration Chicago. Finally, they end the show with news about the Galaxy's Edge additions to Disney Parks.
Kenobi Questions
Obi-Wan Kenobi was the original mentor to Luke Skywalker and the hero of the prequel trilogy. In addition, he was a general and key figure in the Clone Wars. On episode 68, Dennis, Jay, and Darth Taxus discuss this legendary Jedi Master. Kenobi had a fluid view of the truth and point-of-view. Do the Scoundrels agree with his reasoning? In addition, his padawan, Anakin Skywalker, isn't the only one with a love interest in his life. Could Obi-Wan have gone the same route? The Scoundrels discuss this and much more in this week's "hyperthetical."
Silence Fools!
As with every episode, episode 68 ends with another edition of "Silence Fools!" For listeners new to Starships, Sabers, and Scoundrels, "Silence Fools!" is the feedback and listener participation segment of this show. On this week's show, they Scoundrels discuss last episode's Twitter poll and issue a new poll.
Thanks for tuning into episode 68 of Starships, Sabers, and Scoundrels: Kenobi Questions. We hope you enjoyed this our discussion of the venerable Jedi Master.
If you liked this episode, check out the previous one!
---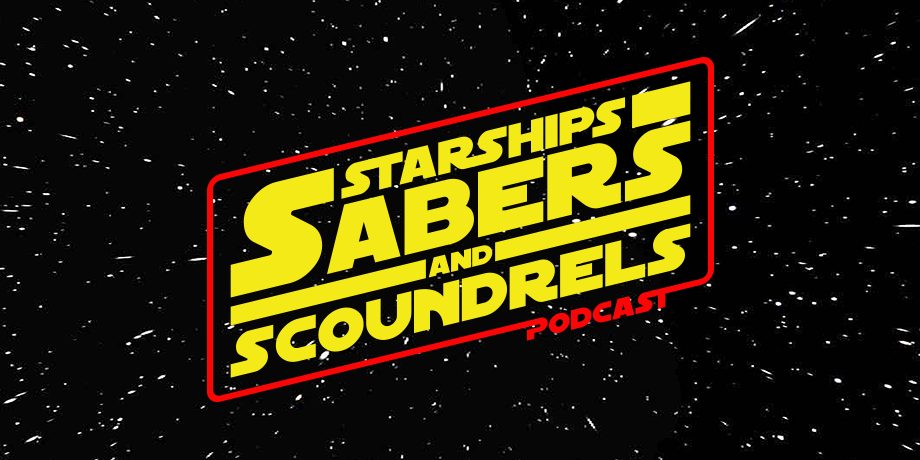 Click the banner for all episodes and homepage!
Starships, Sabers, and Scoundrels is a bi-weekly show that features three first-generation Star Wars fans. Each episode, RetroZappers Dennis Keithly, Jay Krebs, and Darth Taxus offer their hot space opinions on Star Wars news. Then, they engage in Star Wars discussion in the "Hyperthetical" segment. Top ten lists, book reviews, Rebels discussion, and interviews are all on the table. After the Hyperthetical, each episode features listener feedback with Silence Fools!
Dennis Keithly can be followed @DJKver2, Darth Taxus is @DarthTaxus, and Jay Krebs is @JoyceKrebs.
SCubedPod thrives on listener feedback. Therefore, Dennis, Taxus, and Jay would love to read your email on the show. To reach them, email the show at SCubedPod@RetroZap.com. For instance, have an opinion on Star Wars comics, Rebels, or the comics? We want to hear it. Also, have a question about some Star Wars detail? Send it to us! It doesn't have to be Star Wars.
Starships, Sabers, and Scoundrels T-Shirts can be purchased here.
Finally, Dennis, Taxus, and Jay would appreciate an iTunes review for the show. Thank you.