On episode 66, the Scoundrels celebrate Halloween Star Wars style and discuss Maul: Lockdown.
In this episode of Starships, Sabers, and Scoundrels, Dennis, Jay, and Darth Taxus "Execute Episode 66!" They also have a slight issue when Taxus's Halloween plans go awry. In addition, they discuss Maul: Lockdown by Joe Schreiber.
Welcome to episode 66 of Starships, Sabers, and Scoundrels: Execute Episode 66. On this episode, the Scoundrels are celebrating a very special Star Wars Halloween. But, Taxus wants to collect candy.  The problem is, he might be a little too old to pass for a kid trick-or-treating. So, he has a unique solution that he claims is fool proof. What could possibly go wrong?
Star Wars News
While the Scoundrels deal with the issues created by Taxus's Halloween shenanigans, they also deal with some news. StarWars.com and Jon Favreau released new information on The Mandalorian. Star Wars Celebration Chicago tickets are selling fast! Also, there are plenty of publishing announcements from New York Comic Con up for discussion.
Maul: Lockdown
As is tradition for the Scoundrels on Halloween, they discuss a novel by Joe Schreiber. This year, it is Maul: Lockdown. When Darth Sidious sends Darth Maul undercover to acquire a prison, Maul rises to the challenge. However, this mission takes Maul to an intergalactic prison full of gangs, monsters, and mysteries. In addition, the difficulty of the assignment increases when Sidious forbids Maul from using the Force. Can Maul survive feuding gangsters, gladiatorial combat, prison security, invading cultists, and horrifying monsters and complete his mission? Dennis, Jay, and Darth Taxus dive into Maul: Lockdown and dicsuss Maul's insane mission.
Silence Fools
Episode 66 concludes with Silence Fools! On this listener feedback section of the show, the Scoundrels read an iTunes review, respond to email, and review the results of their latest Twitter poll.
Thanks for tuning into episode 66 of Starships, Sabers, and Scoundrels: Execute Episode 66. We hope you enjoyed this Halloween discussion with the Scoundrels.
If you liked this episode, check out the previous one!
---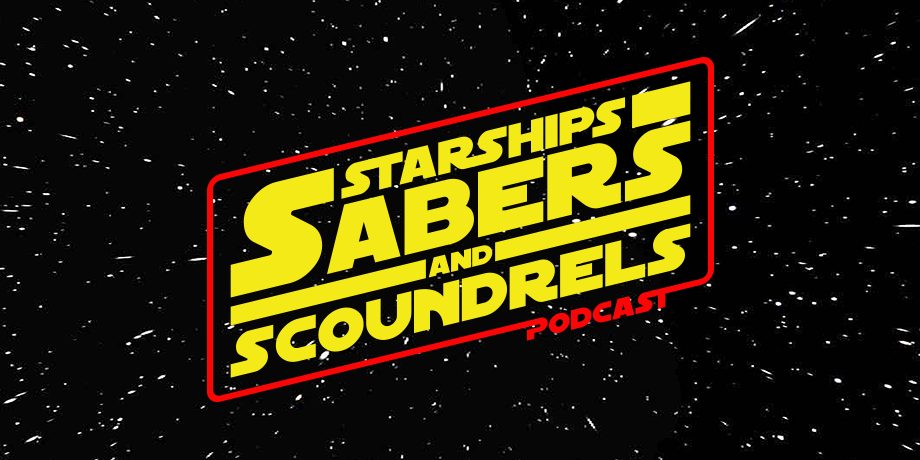 Click the banner for all episodes and homepage!
Starships, Sabers, and Scoundrels is a bi-weekly show that features three first-generation Star Wars fans. Each episode, RetroZappers Dennis Keithly, Jay Krebs, and Darth Taxus offer their hot space opinions on Star Wars news. Then, they engage in Star Wars discussion in the "Hyperthetical" segment. Top ten lists, book reviews, Rebels discussion, and interviews are all on the table. After the Hyperthetical, each episode features listener feedback with Silence Fools!
Dennis Keithly can be followed @DJKver2, Darth Taxus is @DarthTaxus, and Jay Krebs is @JoyceKrebs.
SCubedPod thrives on listener feedback. Therefore, Dennis, Taxus, and Jay would love to read your email on the show. To reach them, email the show at SCubedPod@RetroZap.com. For instance, have an opinion on Star Wars comics, Rebels, or the comics? We want to hear it. Also, have a question about some Star Wars detail? Send it to us! It doesn't have to be Star Wars.
Starships, Sabers, and Scoundrels T-Shirts can be purchased here.
Finally, Dennis, Taxus, and Jay would appreciate an iTunes review for the show. Thank you.