Dennis is back from Celebration and now it's time for the Olrando Roundup.
It is time for an Orlando Roundup as Starships, Sabers, and Scoundrels recaps Celebration, The Last Jedi trailer, the Rebels season four trailer, and more!
---
[iframe url="http://html5-player.libsyn.com/embed/episode/id/5296552/height/90/width/1000/theme/custom/autonext/no/thumbnail/yes/autoplay/no/preload/no/no_addthis/no/direction/backward/no-cache/true/render-playlist/no/custom-color/555555/" height="90″ width="1000″ scrolling="no" allowfullscreen="allowfullscreen webkitallowfullscreen mozallowfullscreen oallowfullscreen msallowfullscreen"]
---
       
---
Starships, Sabers, and Scoundrels #27: The Orlando Roundup
Welcome to episode 27 of Starships, Sabers, and Scoundrels. On this episode, Dennis returns from Star Wars Celebration Orlando. It is time to dive into tales from Celebration and review all the recent Star Wars news and announcements. In addition, Darth Taxus has all the Star Wars celebrity appearances for May in Skystalking. After all the discussion, this episode features a summer programming announcement and another edition of "Silence Fools!." So, get ready for episode 27: The Orlando Roundup.
Recent Star Wars News
As always, the guys discuss recent Star Wars news. Although most of the Star Wars announcements came at Celebration, a few stories emerged over the past week. Despite Todd Fisher's report to the contrary, Carrie Fisher is not in Episode IX. Plus, there are news and rumors concerning the Star Wars presence at the Disney theme parks. In addition, the latest Force for Change video debuted a new alien species from the upcoming Han Solo movie.
Star Wars Celebration Orlando Recap
After discussing recent news and Skystalking, Taxus asks Dennis about his Celebration experience. Dennis recounts his experiences with panels, autographs, lines, Star Wars fans, and merchandise. What was it like to experience the 40th anniversary panel at Celebration? Who did Dennis meet? What merchandise and swag did he acquire? Find out all this and more about his experience in this episode.
The Last Jedi Trailer
One of the most anticipated events of Star Wars Celebration Orlando was The Last Jedi teaser trailer. Thankfully, Rian Johnson, Kathleen Kennedy, and Lucasfilm did not disappoint. The guys discuss how this teaser stacks up against the teasers and trailers for The Force Awakens. Also, they discuss their favorite moments, and what were those things in the distance ahead of the speeders?
Rebels Season Four
By now, everyone heard the news that season four of Rebels is the final season. However, with this news came plenty of announcements. First, how will the upcoming season differ from the last? Also, the end point for Rebels is different than what most people expected after Rogue One. Plus, Lucasfilm debuted a trailer for season four at Celebration. The guys analyze it and share their theories for the upcoming season.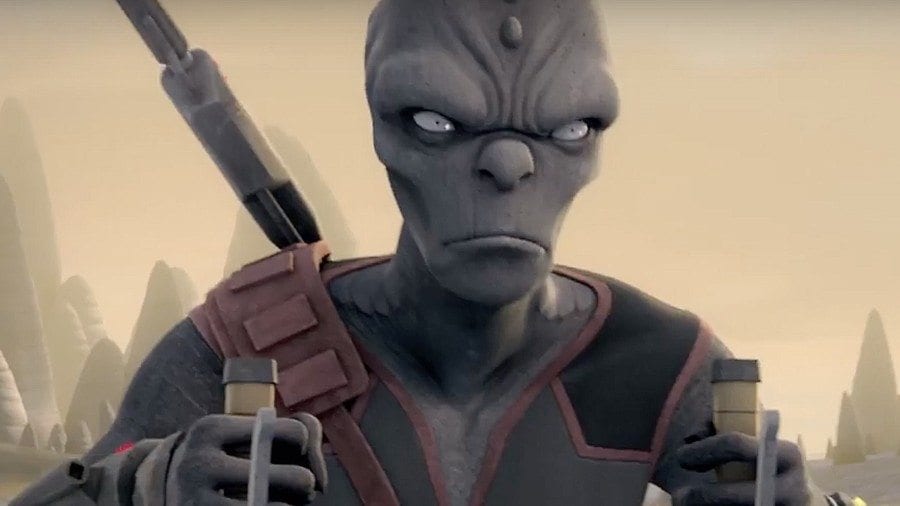 Summer Programming Announcement
Dennis and Darth Taxus are eager to share a summer programming announcement. They are joined by Jay Krebs for the reveal of what listeners can look forward to this summer from Starships, Sabers, and Scoundrels. Regular listeners might have a good guess what the announcement is. Otherwise, tune in and find out!
Silence Fools!
Finally, it wouldn't be an episode of Starships, Sabers, and Scoundrels without some listener feedback in "Silence Fools!" The Scoundrels sent in another five-year-old question via email and there is an iTunes review this week..
Thanks for listening to episode 27 of Starships, Sabers, and Scoundrels: The Orlando Roundup.
---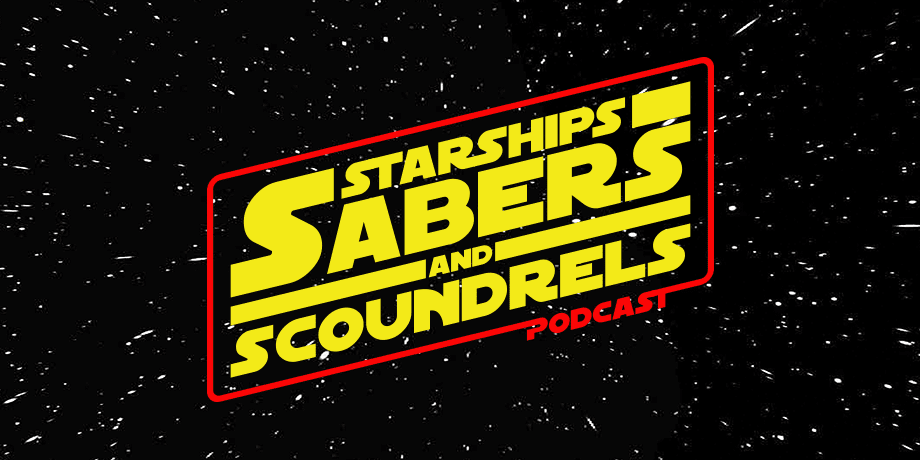 Click the banner for all episodes and homepage!
Welcome to Starships, Sabers, and Scoundrels. This bi-weekly show features two first-generation Star Wars fans. Each episode, RetroZappers Dennis Keithly and Darth Taxus offer their hot space opinions on Star Wars news. Then they engage in Star Wars discussion in the "Hyperthetical" segment. Top ten lists, book reviews, Rebels discussion, and interviews are all on the table. After the Hyperthetical, each episode features listener feedback with Silence Fools.
Social Media and Email
Find the show on Twitter at @SCubedPod. Dennis Keithly can be followed @DJKver2 and Darth Taxus is @DarthTaxus.
Starships, Sabers, and Scoundrels is also on Facebook, which you can find here.
SCubedPod thrives on listener feedback. Therefore, Dennis and Taxus would love to read your email on the show. To reach them, email the show at SCubedPod@RetroZap.com. For instance, have an opinion on Star Wars comics, Rebels, or the comics? We want to hear it. Also, have a question about some Star Wars detail? Send it to us! It doesn't have to be Star Wars.
Finally, Dennis and Taxus would appreciate an iTunes review for the show. Thank you.
Starships, Sabers, and Scoundrels #27: The Orlando Roundup