Dennis and Taxus discuss more Celebration news, Rebels, and a Dark Lord visits the Outer Rim Club in Episode 23.
Starships, Sabers, and Scoundrels continues Star Wars Celebration Orlando Coverage and discusses "Through Imperial Eyes."
---
[iframe url="http://html5-player.libsyn.com/embed/episode/id/5123050/height/90/width/1000/theme/custom/autonext/no/thumbnail/yes/autoplay/no/preload/no/no_addthis/no/direction/backward/no-cache/true/render-playlist/no/custom-color/555555/" height="90″ width="1000″ scrolling="no" allowfullscreen="allowfullscreen webkitallowfullscreen mozallowfullscreen oallowfullscreen msallowfullscreen"]
---
       
---
Starships, Sabers, and Scoundrels #23: Outer Rim Shot
Welcome to episode 23 of Starships, Sabers, and Scoundrels. On this episode, Dennis and Taxus discuss current Star Wars news, recent Celebration updates, and the latest episode of Rebels, "Through Imperial Eyes." In addition, the guys have a special announcement. Meanwhile, a certain Dark Lord of the Sith tries his hand at comedy during amateur night at the Outer Rim Club.
Recent Star Wars News
The guys first discuss recent Star Wars news. With the recent passing of a famous Star Wars actor, the need for a replacement arose. Who is the next actor to take over as R2-D2? Next, Lucasfilm recently announced Force Friday II and the packaging for The Last Jedi merchandise. Dennis and Taxus compare this announcement to the original Force Friday and past packaging. In addition, Rogue One arrives soon on Blu Ray. However, one notable feature is missing. Dennis and Taxus discuss the release, the retailer exclusives, and the extras. The news continues with discussion of the Han Solo movie filming and a Rogue One tie-in novel.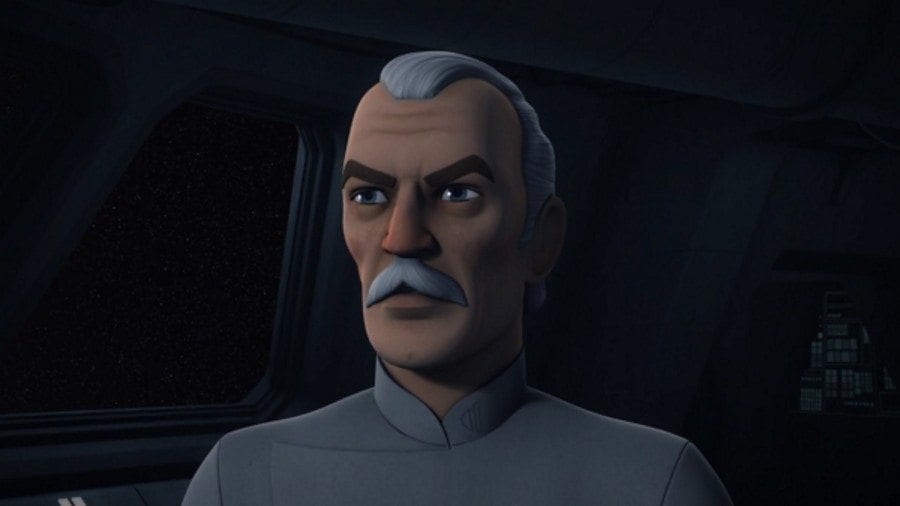 Star Wars Celebration Orlando Announcements
After discussing recent news, the guys turn to recent Star Wars Celebration Orlando announcements. To nobody's surprise, Lucasfilm and Reed Pop recently announced a panel featuring Kathleen Kennedy and Rian Johnson. Of course, this should be the panel for The Last Jedi. However, this panel occurs on the Friday of the convention. What does this mean for the opening day? Since the announcement of The Last Jedi panel, Lucasfilm announced the opening day panel, and the guys discuss it as well plus additional announcements.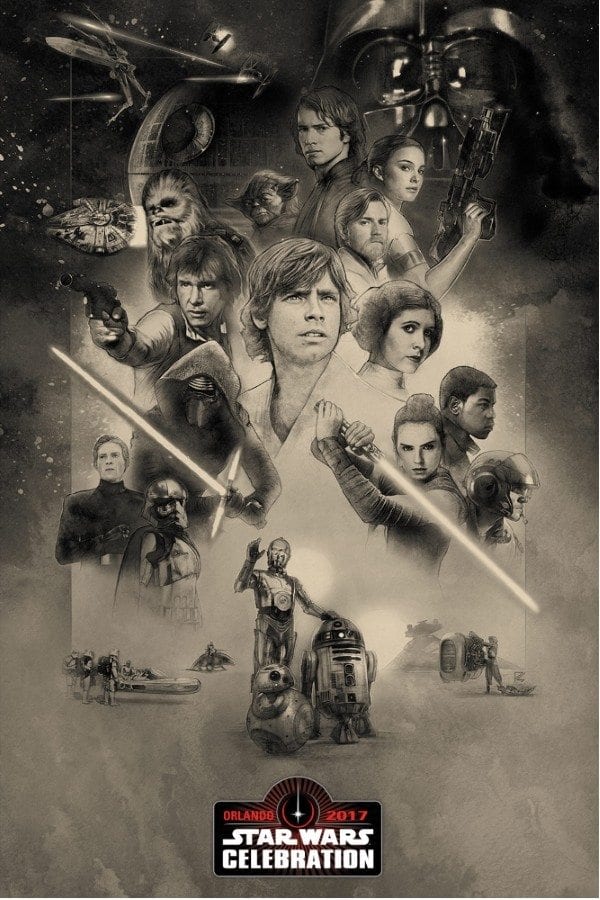 Through Imperial Eyes
Rebels returns with an Agent Kallus story. After Kallus's cruiser intercepts a transport departing Lothal, he discovers a disguised Rebel aboard. Furthermore, the news this Rebel brings him requires he flee from the Empire. Oh, this episode also features Grand Admiral Thrawn. Of course, this episode intrigues the guys and they are all too pleased to review it.
The Outer Rim Club
What happens when a Dark Lord of the Sith is feeling humorous? He attends amateur night at the Outer Rim Club. Stay tuned to see what happens.
Finally, it wouldn't be an episode of Starships, Sabers, and Scoundrels if the guys didn't attempt to answer listener feedback in "Silence Fools!" However, what happens when there is no mail? Tune in and find out.
Thanks for listening to episode 23 of Starships, Sabers, and Scoundrels: Outer Rim Shot.
---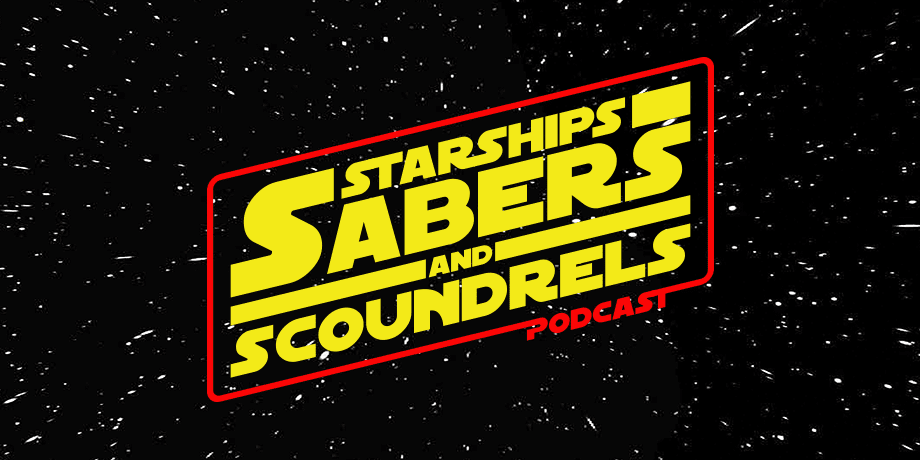 Click the banner for all episodes and homepage!
Welcome to Starships, Sabers, and Scoundrels. This bi-weekly show features two first-generation Star Wars fans. Each episode, RetroZappers Dennis Keithly and Darth Taxus offer their hot space opinions on Star Wars news. Then they engage in Star Wars discussion in the "Hyperthetical" segment. Top ten lists, book reviews, Rebels discussion, and interviews are all on the table. After the Hyperthetical, each episode features listener feedback with Silence Fools.
Social Media and Email
Find the show on Twitter at @SCubedPod. Dennis Keithly can be followed @DJKver2 and Darth Taxus is @DarthTaxus.
Starships, Sabers, and Scoundrels is also on Facebook, which you can find here.
SCubedPod thrives on listener feedback. Therefore, Dennis and Taxus would love to read your email on the show. To reach them, email the show at SCubedPod@RetroZap.com. For instance, have an opinion on Star Wars comics, Rebels, or the comics? We want to hear it. Also, have a question about some Star Wars detail? Send it to us! It doesn't have to be Star Wars.
Finally, Dennis and Taxus would appreciate an iTunes review for the show. Thank you.
Starships, Sabers, and Scoundrels #23: Outer Rim Shot