In this Scoundrels Special Edition, SCubed Pod discusses Darth Maul and Doctor Aphra.
Listen to episode 21.5 to get our breakdown of the Darth Maul and Doctor Aphra comics!
---
[iframe url="http://html5-player.libsyn.com/embed/episode/id/5060427/height/90/width/1000/theme/custom/autonext/no/thumbnail/yes/autoplay/no/preload/no/no_addthis/no/direction/backward/no-cache/true/render-playlist/no/custom-color/555555/" height="90″ width="1000″ scrolling="no" allowfullscreen="allowfullscreen webkitallowfullscreen mozallowfullscreen oallowfullscreen msallowfullscreen"]
---

---
Starships Sabers and Scoundrels #21.5: Darth Maul and Doctor Aphra
Welcome to another Scoundrels Special Edition of Starships Sabers and Scoundrels. This week is without a new episode of Rebels. However, Dennis and Taxus are still in the mood to talk Star Wars. Therefore, they turn to the comics. Specifically they are looking at the latest offering from Marvel for Darth Maul and Doctor Aphra. These comic reviews contain spoilers.
Trivia
Before Dennis and Taxus get to the comics, there is a little Star Wars trivia. Dennis has some leftover trivia from an appearance he and Taxus made on a recent appearance on another podcast. Therefore, he decides to try it out on Taxus. How will Taxus do?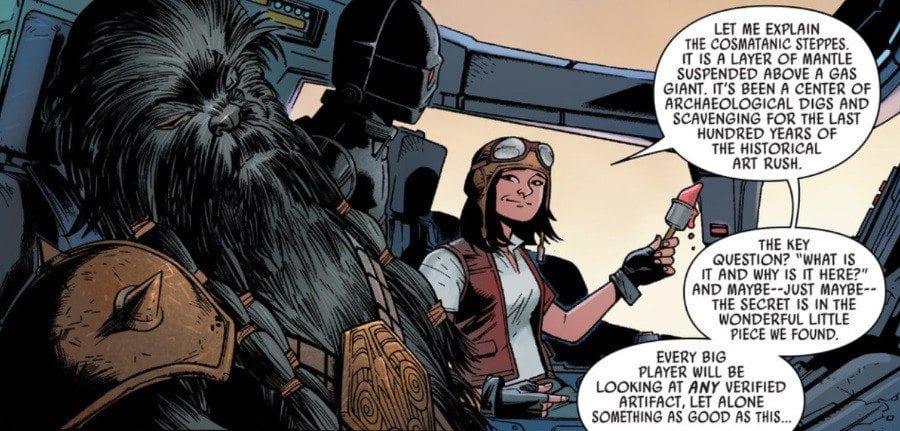 Darth Maul Unleashed
The guys begin the comic discussion by reviewing issue one of Darth Maul. Set before the events of the The Phantom Menace, Darth Maul is restless. He grows tired hunting beasts, such as rathtars, across the galaxy. However, his master, Darth Sidious, refuses him permission to engage the Jedi. Will Darth Maul be contained? Also, can Darth Maul satisfy his thirst for a challenge elsewhere? Dennis and Taxus contemplate this and more as they discuss Darth Maul #1.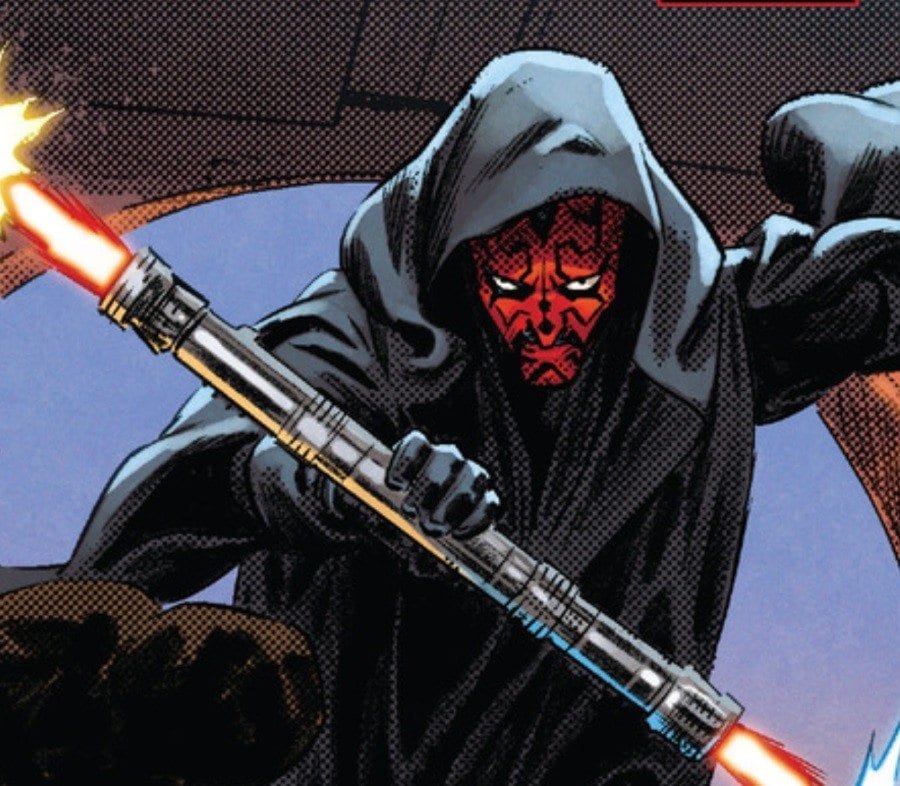 Doctor Aphra
At the conclusion of Darth Vader #25, Doctor Aphra narrowly survived her service to Darth Vader. Through her cleverness, she escaped his clutches. Now, Doctor Aphra strikes out with her droids, Triple Zero and BT-1, and the Wookiee mercenary, Black Krrsantan. However, she already finds herself in debt. To make matters worse, the university suspends her academic credentials. Without those, she cannot sell her archaeological finds. Who is responsible? The guys review the stories and characters of the Doctor Aphra series to date in this discussion.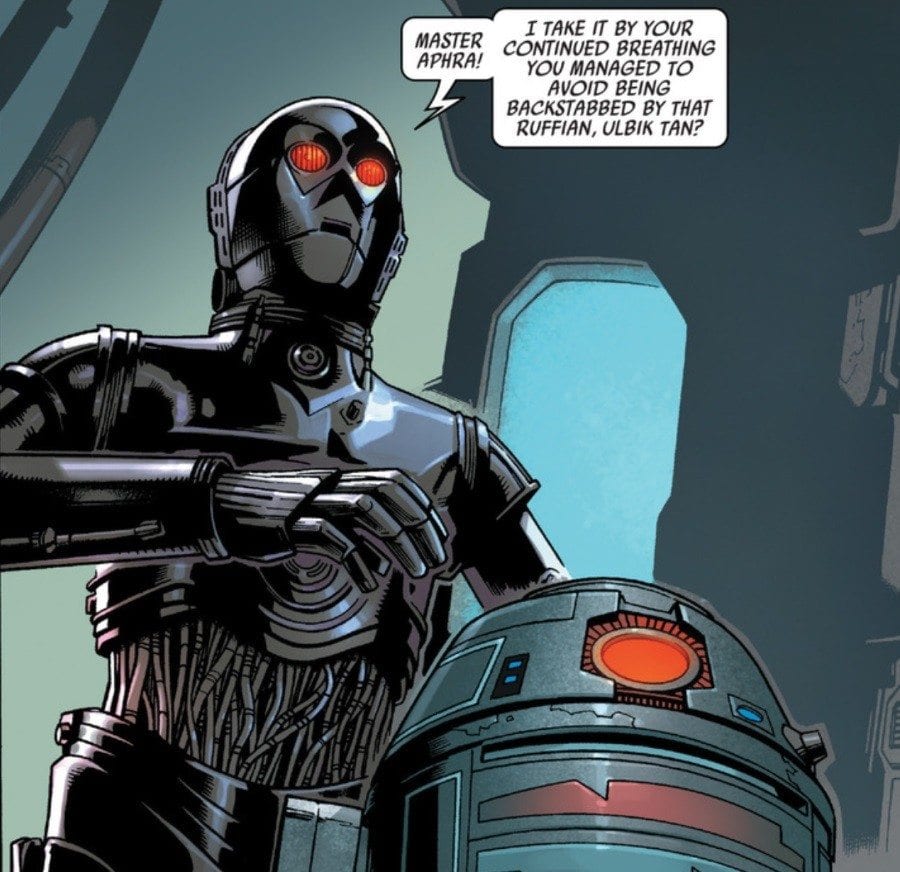 We are looking forward to the return of Rebels too. However, until it is back, we'll keep ourselves busy with some comics. Why not join us for the discussion? Thanks for listening to this Scoundrels Special Edition of Starships, Sabers, and Scoundrels.
---
Welcome Jedi, Sith, smugglers, nerf herders and moof milkers too! Starships Sabers and Scoundrels is a bi-weekly Star Wars discussion show and a project started by two first-generation Star Wars fans. Inspired by the Star Wars fan community, RetroZappers Dennis Keithly and Darth Taxus share their take on what's happening in Star Wars! They'll discuss larger topics in the "Hyperthetical" segment. Then, they'll delve into listener feedback with the Darth Taxus-hosted segment, "Silence Fools!" Additionally, movies, books, comics, television, and community news are all on the holotable as the Dark Lord of Tax and Dennis share their fandom for everything from that galaxy far, far away.
Find them on Twitter at @SCubedPod and on Facebook. Email them at SCubedPod@RetroZap.com.
Starships Sabers and Scoundrels #21.5: Darth Maul and Doctor Aphra