In this Scoundrels Special Edition, SCubed Pod reviews "Trials of the Darksaber."
Listen to episode 20.5 to get our breakdown of Trials of the Darksaber!
---
[iframe url="http://html5-player.libsyn.com/embed/episode/id/5015109/height/90/width/1000/theme/custom/autonext/no/thumbnail/yes/autoplay/no/preload/no/no_addthis/no/direction/backward/no-cache/true/render-playlist/no/custom-color/555555/" height="90″ width="1000″ scrolling="no" allowfullscreen="allowfullscreen webkitallowfullscreen mozallowfullscreen oallowfullscreen msallowfullscreen"]
---

---
Starships Sabers and Scoundrels #20.5: Trials of the Darksaber
Welcome to another Scoundrels Special Edition of Starships Sabers and Scoundrels. This week, SCubedPod focuses on the latest episode from season three of Rebels: "Trials of the Darksaber." Kanan finally reveals the recovery of the Darksaber to Fenn Rau. Now, they must convince Sabine to wield the weapon and unite the Mandalorians behind her. This is a somewhat in-depth review that contains spoilers.
Sabine's Past
The guys begin the discussion by reviewing Sabine's past. Once pressed while training, Sabine is overcome by emotion as she spars with Kanan. What does she reveal about her family? Also, does this explain why she is so connected to the crew of the Ghost? With the revelations of this episode, can she unite the people of Mandalore?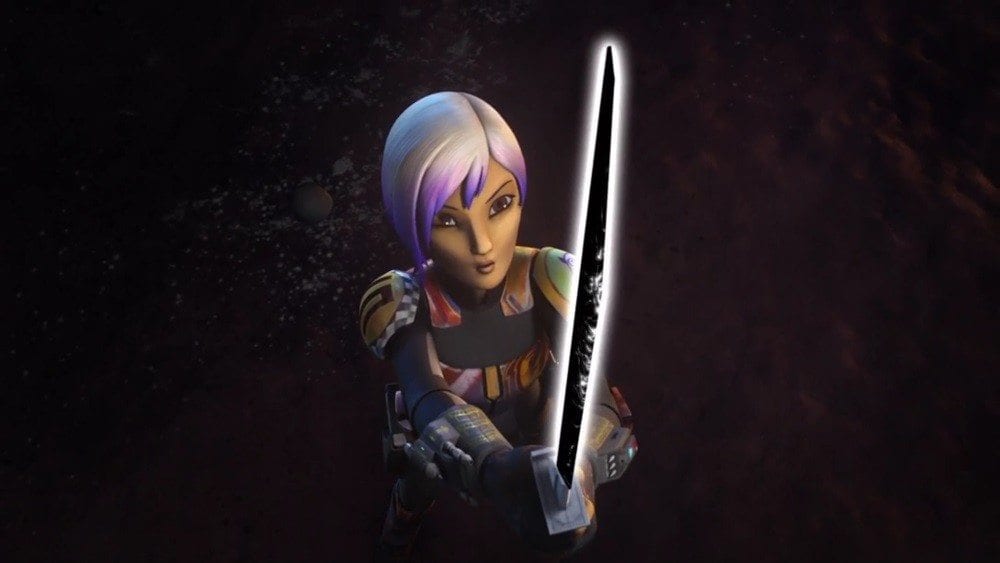 Kanan the Teacher
Training a student is hardly a new concept to Kanan. After all, he trained Ezra since season one. However, he has difficulty with training Sabine. Why is this and what is the difference between training Ezra and Sabine? Also, what does Hera contribute to his breakthrough?
Ezra's Role
As usual, we discuss the development of the crew. This episode provides a multiple opportunities for that discussion. For example, Ezra takes an active role in Sabine's saber training. Another topic of conversation is Ezra's sibling rivalry with Sabine. Also, Ezra helps Sabine come to a realization about family. What is it he said? Was it effective? In addition, Hera contributes to Sabine's training from afar.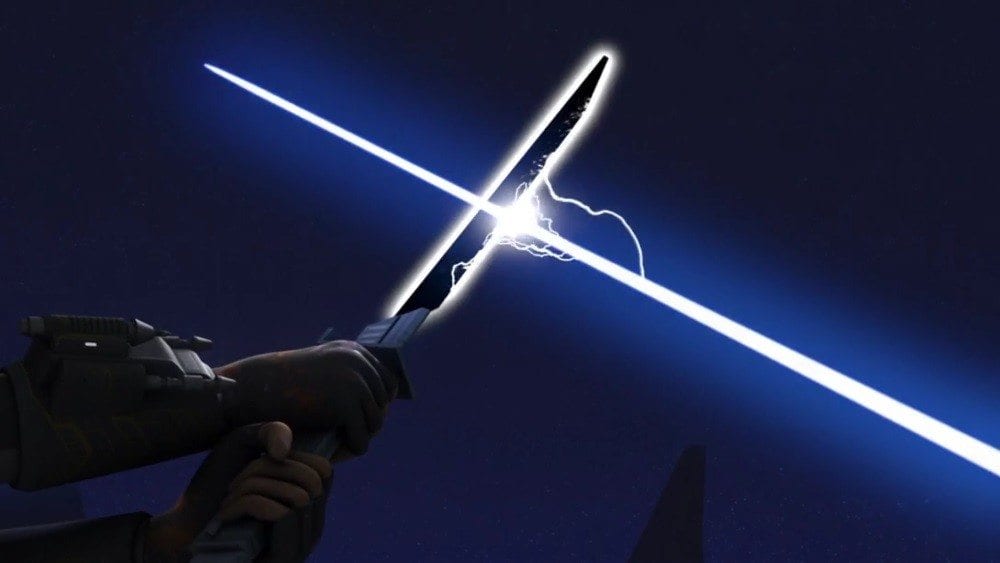 Bonus Silence Fools!
After the discussion of "Trials of the Darksaber", Dennis, and Taxus conduct another bonus edition of "Silence Fools!" to answer an email related to last week's episode "Warhead."
Thanks for listening to this Scoundrels Special Edition of Starships, Sabers, and Scoundrels.
---
Welcome Jedi, Sith, smugglers, nerf herders and moof milkers too! Starships Sabers and Scoundrels is a bi-weekly Star Wars discussion show and a project started by two first-generation Star Wars fans. Inspired by the Star Wars fan community, RetroZappers Dennis Keithly and Darth Taxus share their take on what's happening in Star Wars! They'll discuss larger topics in the "Hyperthetical" segment. Then, they'll delve into listener feedback with the Darth Taxus-hosted segment, "Silence Fools!" Additionally, movies, books, comics, television, and community news are all on the holotable as the Dark Lord of Tax and Dennis share their fandom for everything from that galaxy far, far away.
Find them on Twitter at @SCubedPod and on Facebook. Email them at SCubedPod@RetroZap.com.
Starships Sabers and Scoundrels #19.5: Ghosts of Geonosis