SCubedPod offers some of their favorite things for holiday gifts this year.
Revenge for Thanksgiving Dinner! We discuss Iron Squadron and Revenge of the Sith in episode seventeen.
---
[iframe url="http://html5-player.libsyn.com/embed/episode/id/4888541/height/90/width/920/theme/custom/autoplay/no/autonext/no/preload/no/no_addthis/no/thumbnail/yes/direction/backward/no-cache/true/render-playlist/no/custom-color/555555 /" width="920″ height="90″]
---

---
Starships Sabers and Scoundrels #17:A Sith's Favorite Things
Death Stars, and lightsabers, and hyperdrive rings, these are a few of a Sith's favorite things. Happy holidays, Scoundrels! Starships, Sabers, and Scoundrels is back for episode seventeen.
Recent News
Most of the recent Star Wars news focuses on the upcoming release of Rogue One. First, advanced tickets sales for the movie recently went on sale. Dennis and Taxus discuss their experience ordering tickets online. Although they were successful, there were challenges acquiring tickets. Next, past guests Galactic Empire announced the release date of their upcoming album. Therefore, the guys discuss the release date and the track titles.
Our Favorite Things for the Holidays
Next, the holidays are nearly upon us. With all the Rogue One hype, it is understandable if you are behind in your holiday shopping. Never fear! SCubedPod is here to help. We have gift suggestions for all manner of Star Wars fans. In addition, not all of them are capable of destroying a planet. Whether you are shopping for a cosplayer or an office worker, the guys have ideas. Need something for the cook in your life? They have suggestions. Don't want to buy more action figures? No sweat. They have ideas for kids too.

An Inside Man
Another episode of Rebels aired this past weekend. Unlike other recent episodes, "An Inside Man" advances the story of Rebels with major developments. Although, listeners should be cautious as this discussion contains spoilers. Who is the mystery man helping the Rebels? What is the Empire planning on Lothal? Can the Rebels escape from Thrawn yet again?
Silence Fools
Finally, it wouldn't be an episode of Starships, Sabers, and Scoundrels, if the guys didn't address some listener feedback. Of course, this means there is another edition of "Silence Fools!" This time, a listener wants to know what is up with Artoo's rockets. The guys discuss this and another message strikes a nerve with Taxus.
Rogue One is almost here! Everyone is excited, and the wait seems unbearable. Therefore, we suggest you pass some of the wait with us. Once again, thanks for joining us for episode seventeen of Starships, Sabers, and Scoundrels.
---
About Starships Sabers and Scoundrels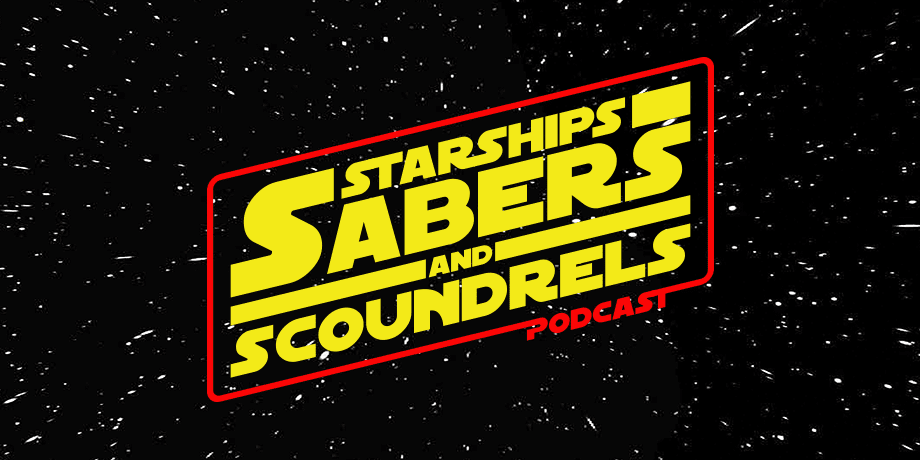 Welcome Jedi, Sith, smugglers, nerf herders and moof milkers too! Starships Sabers and Scoundrels is a bi-weekly Star Wars discussion show and a project started by two first-generation Star Wars fans. Inspired by the Star Wars fan community, RetroZappers Dennis Keithly and Darth Taxus share their take on what's happening in Star Wars! They'll discuss larger topics in the "Hyperthetical" segment. Then, they'll delve into listener feedback with the Darth Taxus-hosted segment, "Silence Fools!" Additionally, movies, books, comics, television, and community news are all on the holotable as the Dark Lord of Tax and Dennis share their fandom for everything from that galaxy far, far away.
Find them on Twitter at @SCubedPod and on Facebook.
Starships Sabers and Scoundrels #17: A Sith's Favorite Things