In this Scoundrels Special Edition, SCubed Pod reviews "Visions and Voices."
Listen to episode 17.5 to get our breakdown of Visions and Voices!
---
[iframe url="http://html5-player.libsyn.com/embed/episode/id/4907043/height/90/width/1000/theme/custom/autonext/no/thumbnail/yes/autoplay/no/preload/no/no_addthis/no/direction/backward/no-cache/true/render-playlist/no/custom-color/555555/" height="90″ width="1000″ scrolling="no" allowfullscreen="allowfullscreen webkitallowfullscreen mozallowfullscreen oallowfullscreen msallowfullscreen"]
---

---
Starships Sabers and Scoundrels #17.5: Visions and Voices
Welcome to another Scoundrels Special Edition of Starships Sabers and Scoundrels. This week, SCubedPod focuses on the last episode of season three of Rebels before the winter break: "Visions and Voices." As a special bonus, Johnamarie Macias from The Wookiee Gunner joins the guys for this episode. When Ezra begins experiencing visions of Darth Maul, he and Kanan visit the Bendu. However, their consultation with Bendu is interrupted by Maul himself. After coercion by Maul, Ezra accompanies the former Sith to Dathomir for an old Nightsister ritual designed to complete the visions they experienced when the holocrons were merged earlier this season. This is a somewhat in-depth review that contains spoilers.
Ezra and Maul
First, the guys and Johnamarie discuss Ezra's relationship with Maul. What does Ezra hope to achieve by working with Maul? How does he think of Maul? Conversely, what does Maul see in Ezra that makes him desirable as an apprentice?
Next, what do Ezra and Maul's visions mean? Both Ezra and Maul desired to learn more about the visions from the holocrons. Unfortunately, neither of their visions were complete or understandable. What do they learn in this episode and what does it mean for the future? Also, what does "hope" mean to Maul?
The Cave on Dathomir
In addition, Maul's cave on Dathomir was full of artifacts. Some of these artifacts were relevant to Sabine and the Mandalorians. What do they mean for Sabine, the Mandalorians, and Rebels going forward?
After the discussion of "Visions and Voices", Dennis, Taxus, and Johnamarie reflect on the first part of this season of Rebels. Each share their favorite moments and episodes. Finally, they look forward. What do they hope and expect to see in the second half of this season? There is so much to look forward to.
Thanks for listening to this Scoundrels Special Edition of Starships, Sabers, and Scoundrels.
---
About Starships Sabers and Scoundrels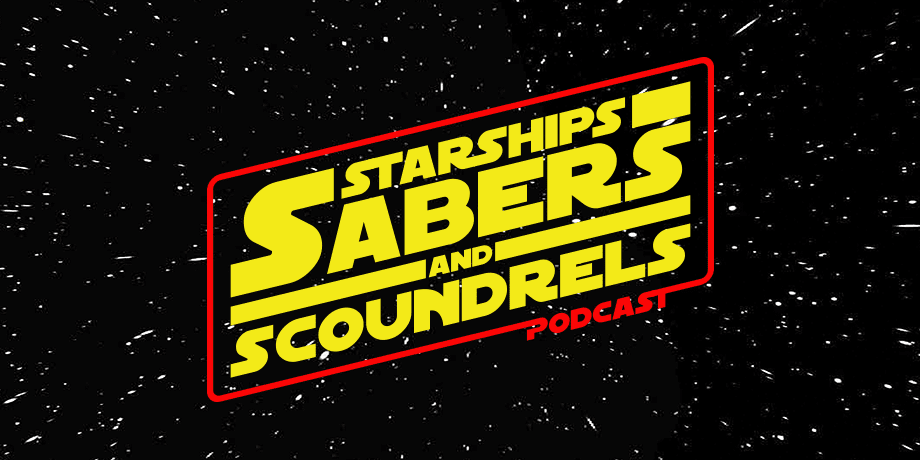 Welcome Jedi, Sith, smugglers, nerf herders and moof milkers too! Starships Sabers and Scoundrels is a bi-weekly Star Wars discussion show and a project started by two first-generation Star Wars fans. Inspired by the Star Wars fan community, RetroZappers Dennis Keithly and Darth Taxus share their take on what's happening in Star Wars! They'll discuss larger topics in the "Hyperthetical" segment. Then, they'll delve into listener feedback with the Darth Taxus-hosted segment, "Silence Fools!" Additionally, movies, books, comics, television, and community news are all on the holotable as the Dark Lord of Tax and Dennis share their fandom for everything from that galaxy far, far away.
Find them on Twitter at @SCubedPod and on Facebook. Email them at SCubedPod@RetroZap.com.
Starships Sabers and Scoundrels #17.5: Visions and Voices