In this Scoundrels Special Edition, SCubed Pod reviews "The Last Battle."
Listen to episode 14.5 to get our breakdown of The Last Battle!
---
[iframe url="http://html5-player.libsyn.com/embed/episode/id/4788856/height/90/width/1000/theme/custom/autonext/no/thumbnail/yes/autoplay/no/preload/no/no_addthis/no/direction/backward/no-cache/true/render-playlist/no/custom-color/555555/" height="90″ width="1000″ scrolling="no" allowfullscreen="allowfullscreen webkitallowfullscreen mozallowfullscreen oallowfullscreen msallowfullscreen"]
---

---
Starships Sabers and Scoundrels #14.5: The Last Battle
Welcome to another episode of Scoundrels Special Edition of Starships Sabers and Scoundrels. This week, SCubedPod focuses on episode six of season three of Rebels: "The Last Battle." When Rex leads Kanan, Ezra, Zeb, and Chopper to Agamar to salvage weapons, they find more than they bargained for. A tactical droid there prevented the droids under his command from deactivating at the conclusion of the Clone Wars. Now, he seeks to settle which side would have won once and for all as he compels Rex, Ezra, and Kanan to engage in a war game. This is a somewhat in-depth review that contains spoilers.
First, Dennis and Taxus discuss Rex's resolution with the ending of the Clone Wars. Audiences saw in season two how he shepherded fellow Clone Wars veterans. Those veterans wrestled with inner demons. What about Rex? Does this episode show a crack in his otherwise strong facade?
Next, has Ezra Bridger overcome his dark side temptations? In early episodes from this season, Ezra looked to the dark side to supplement his powers. He desired to save his friends. However, in recent episodes, he appears to have overcome that temptation. Will he be tempted again? Or, is this phase of path of the Force behind him?
In addition, what is to be made of Ezra's revelation concerning the conclusion of the Clone Wars? How is it that he seems to be the only one that ever asked why the Clone Wars ended and who won? Is he prophetic? Was his ability to bridge the divide between Rex and the tactical droid a developing talent? Dennis and Taxus discuss Ezra's ability to reach the middle ground that a galaxy full of senators, Jedi, and droids could not.
Finally, each of the guys share some of their favorite moments from the episode. Remember the scene where the battle droids confront the stormtroopers? How about Kanan's answer to the tactical droid's question about Ezra? Dennis and Taxus discuss these and more.
Thanks for listening to this Scoundrels Special Edition of Starships, Sabers, and Scoundrels.
---
About Starships Sabers and Scoundrels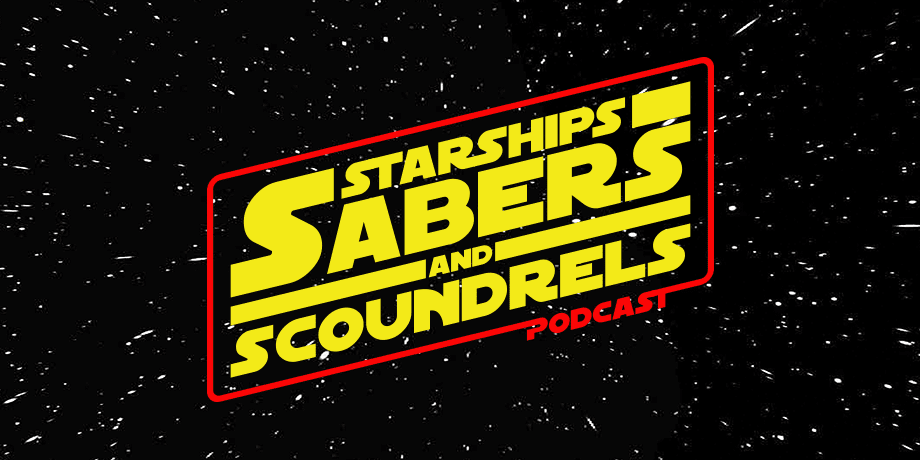 Welcome Jedi, Sith, smugglers, nerf herders and moof milkers too! Starships Sabers and Scoundrels is a bi-weekly Star Wars discussion show and a project started by two first-generation Star Wars fans. Inspired by the Star Wars fan community, RetroZappers Dennis Keithly and Darth Taxus share their take on what's happening in Star Wars! They'll discuss larger topics in the "Hyperthetical" segment. Then, they'll delve into listener feedback with the Darth Taxus-hosted segment, "Silence Fools!" Additionally, movies, books, comics, television, and community news are all on the holotable as the Dark Lord of Tax and Dennis share their fandom for everything from that galaxy far, far away.
Find them on Twitter at @SCubedPod and on Facebook.
Starships Sabers and Scoundrels #14.5: The Last Battle