It's a Star Wars: The Last Jedi Week in Geek special!
This week is a round-up of all the great tv spots and pictures that have debuted before The Last Jedi hits theaters on December 15.  It's almost here!
Got a suggestion for a good story? Shoot an email to weekingeek@retrozap.com. 
TV Spots
---
With The Last Jedi just a few short weeks away (the movie opens December 15), there have been plenty of new TV spots to promote the film. Here is what has been released thus far.
Rey
"Darkness rises, and the light to meet it." – Snoke
This tv spot focuses on Rey coming into her new found Force powers. She needs guidance, to find her place in the epic battle of good vs. evil. Plus Luke Skywalker returns to the Falcon!  There are plenty of questions in this spot, especially as Luke says, "This is not going to go the way you think." What does he mean?
In this second Rey-themed tv spot, Rey is being trained by Luke Skywalker on Ahch-To. She is developing her Force use, and is able to see into the future. She feels "light, darkness…and something else." Rey is going to have to choose her path, to find out who she really is.
The background music here is very ominous, leading to thoughts that things are not going to go so well for Rey and the Resistance.
Finn
"For the first time, I have something to fight for." – Finn
This Finn-centric spot has plenty of action–space battles, a land battle on Crait and Finn vs. Phasma! The following shorter spot focuses on Finn as well. He's flying a fighter ship and clearly excited about it. The music in the spot is the classic Star Wars theme, which invokes a sense of nostalgia but also excitement for the new action to come.
Poe
"Permission to jump in an X-wing and blow something up?" – Poe
The last tv spot features plenty of Poe Dameron, and some of the beloved General Leia. Again, this brief spot shows a lot of Rey training, of the grand battle on Crait, and an exciting space battle. It also shows a lot of great flying by Poe and how he fully believes in the significance of the Resistance. General Leia makes an appearance as well, giving Poe quick permission to go blow something up. It's going to be tough seeing Carrie Fisher in her final role after her tragic passing last year. But it will also be a joy to experience her repartee and wit once again.
New Pictures and Entertainment Weekly Magazine Covers
---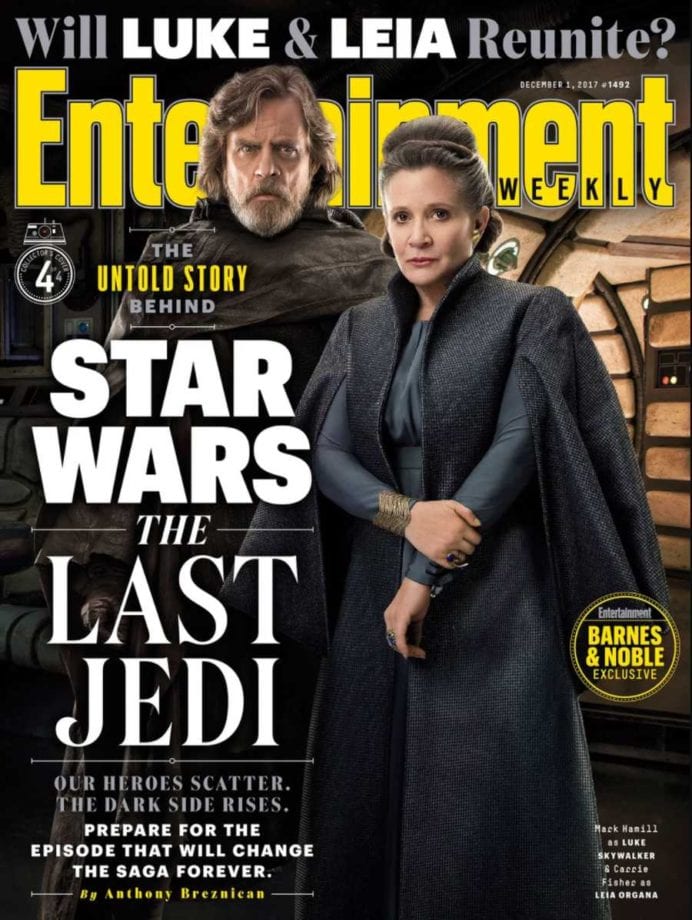 Check out the four new covers coming to Entertainment Weekly! The covers feature Luke and Leia, Kylo Ren and Rey, Finn and Rose Tico, and Poe and Admiral Holdo. The special covers (with accompanying special stories) hit shelves on 11/20.
Along with the awesome new covers, EW also revealed a collection of new images from the film. There is a total of 14 pictures–and the range from the main characters to new comers (such as Kelly Marie Tran as Rose Tico). There are also some behind-the-scenes shots, including director Rian Johnson talking with Carrie Fisher.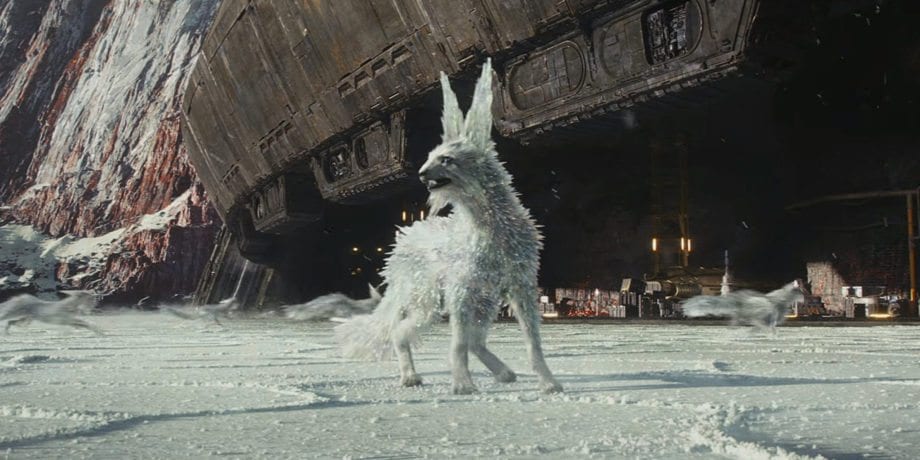 Also this week was a short video showing how the 'Kyber foxes' of Crait were brought to life. The creature has an official name now, it is a vulptex. So let the debates continue–porgs vs. vulptices, who's the cutest?
As the build-up to the film's release continues, fans might get more sneak peeks at images and tv spots. Keep checking online at starwars.com and ew.com.
Star Wars: The Last Jedi arrives in theaters December 15.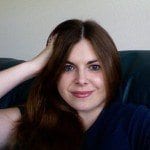 Courtney Martin is a graduate of Indiana University and works in publishing. She's an avid Star Wars fan and wrote the recipe blog Courtney Cooks Star Wars on suvudu.com. When not enveloped a science fiction or fantasy novel, she is watching television with her husband and son, doing crossword puzzles, or playing with her Shih Tzu, Burt.