Star Wars, Star Wars, Star Wars! This week was jam packed with new Star Wars: The Last Jedi news! Not to mention a new Justice League trailer! Plus, a new poster for The Predator, info on Bill & Ted 3, and time to gear up for Star Wars Rebels Season 4!
Trailer week! Two big trailers arrived: Justice League and the much anticipated Star Wars: The Last Jedi! Both The Last Jedi and The Predator got a new posters, exciting ticket event news for The Last Jedi, and some Bill & Ted 3 adventure time! Check it all out below!
*UPDATE: The new Stranger Things 2 and The New Mutants trailers dropped today, Friday the 13th! Watch them below!*
Got a suggestion for a good story? Shoot an email to [email protected]. 
Star Wars: The Last Jedi Poster and Tickets
---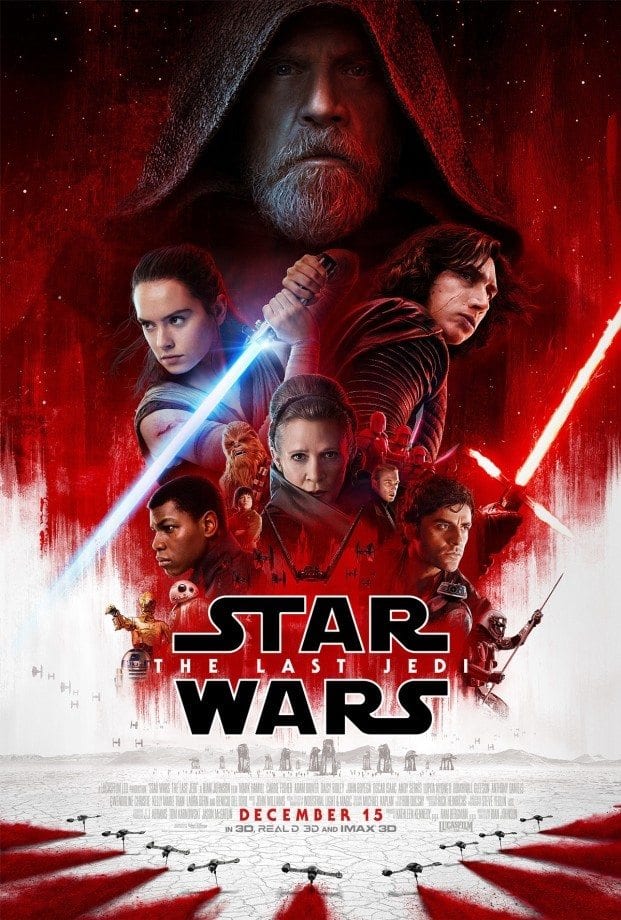 What an awesome week for Star Wars news! First, a new theatrical poster for Star Wars: The Last Jedi was revealed by none other than director Rian Johnson! The poster is amazing–so much red (what does it mean?!), action poses, and the main characters front and center. Luke and Leia looking directly into the camera dramatically, letting fans know this is their tale. Quite a powerful image. Also this week were announcements for several Star Wars: The Last Jedi ticket offers and giveaways. Tickets for the film went on sale Sunday when the official trailer was released. But there are special events coming in celebration of the new movie. Check out the list of events here, and see if any are available in your town! Star Wars: The Last Jedi arrives in theaters December 15.
Star Wars: The Last Jedi Official Trailer
---
[embedyt] https://www.youtube.com/watch?v=Q0CbN8sfihY[/embedyt]
The much anticipated trailer for The Last Jedi was released at halftime during Monday Night Football. And wow, what a trailer!  Watch the trailer, and get ready for more questions than answers on the film! There is plenty of action (Phasma vs. Finn! Rey vs. Snoke!), new creatures (porgs and crystal foxes!), plus a Luke Skywalker that is very shaken. Be prepared for a Star Wars film unlike any other–big changes are coming to a galaxy far, far away.
Justice League Trailer
---
[embedyt] https://www.youtube.com/watch?v=r9-DM9uBtVI[/embedyt]
A new trailer for the Justice League film hit this week as well! The trailer focuses on the aftermath of Superman's death and a world full of despair. It features all of the main characters:  Wonder Woman, Aquaman, The Flash, Cyborg, and Batman. The trailer promises plenty of action in the film for sure! Justice League arrives in theaters November 17.
Bill & Ted 3
---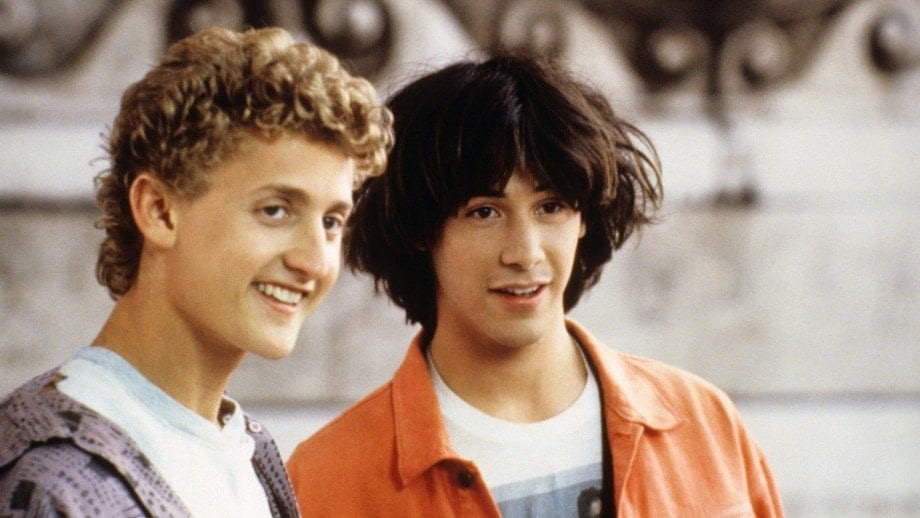 The adventure isn't over! During NYCC this week Keanu Reeves revealed the title for the new Bill & Ted movie (not yet in production). It's called Bill & Ted Face the Music. Here are a few plot details from Mr. Reeves–"It's a cautionary tale. They're supposed to save the world. But when we see them, they haven't saved the world, and they're married and have kids. And they're playing to nobody. … But they have to write the song… and face the music!".  Here's hoping a script comes soon, and filming starts up!
The Predator
---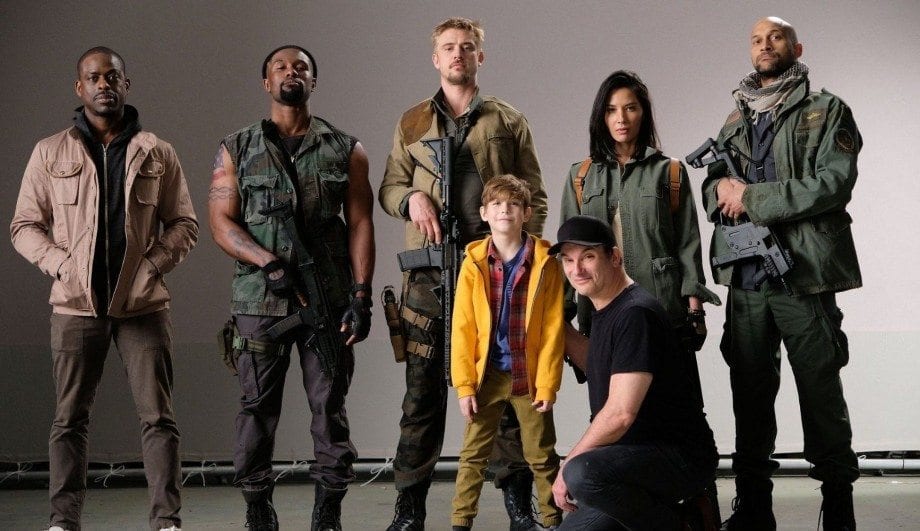 There's no other way of saying it–the official movie poster for Shane Black's The Predator is electrifying! A first photo of the poster was spotted at London's Brand Licensing Expo, from the 20th Century Fox stand. The poster has not been officially released yet, so check out the link above. Not much is known about the plot for the film, but it aims to be in continuity with the first two Predator films. The Predator cast includes Thomas Jane, Keegan-Michael Key, Olivia Munn, Jacob Tremblay, Boyd Holbrook, Trevante Rhodes, Alfie Allen, Yvonne Strahovski, Sterling K. Brown and Edward James Olmos. The Predator hits theaters August 3, 2018.
Star Wars Rebels Season 4
---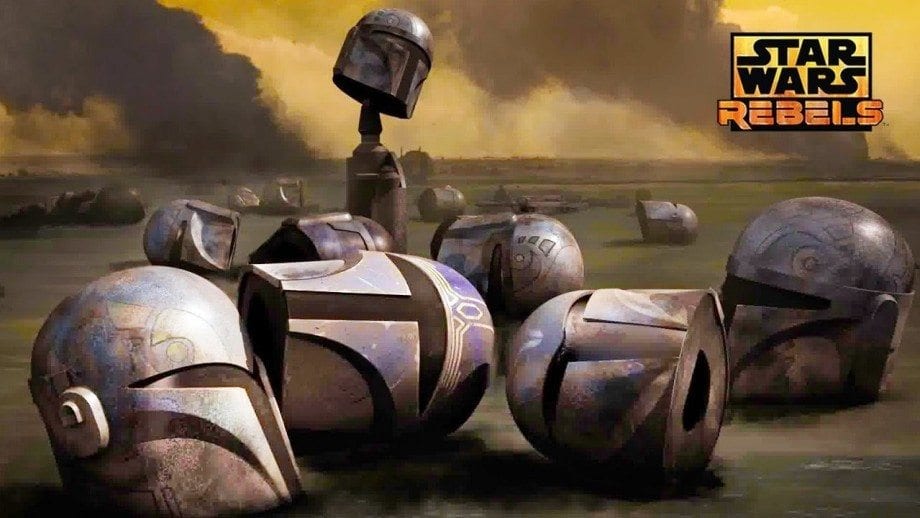 A quick reminder that the fourth, and final, season of Star Wars Rebels premieres October 16 on Disney XD. For an episode viewing list and titles, check out this link.
Stranger Things 2
---
[embedyt] https://www.youtube.com/watch?v=R1ZXOOLMJ8s[/embedyt]
Happy Friday the 13th! Celebrate with this brand new trailer for Stranger Things 2! The kids are all back, and it's time to face the end of the world again. What a great trailer to kick off Halloween season! Spooky, intriguing, and well, downright frightening. Stranger Things 2 debuts on Halloween.
The New Mutants
---
[embedyt] https://www.youtube.com/watch?v=bu9e410C__I[/embedyt]
What a trailer! The New Mutants looks amazing! The film will feature five young mutants that have been held in a secret facility against their will, and they must use their new powers to escape. The cast includes Maisie Williams, Charlie Heaton, Anya Taylor-Joy, Henry Zaga, Blu Hunt, and Alice Braga. The New Mutants opens April 13, 2018.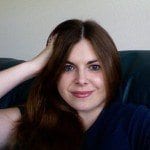 Courtney Martin is a graduate of Indiana University and works in publishing. She's an avid Star Wars fan and wrote the recipe blog Courtney Cooks Star Wars on suvudu.com. When not enveloped a science fiction or fantasy novel, she is watching television with her husband and son, doing crossword puzzles, or playing with her Shih Tzu, Burt.