Take flight with a new sneak peek at Star Wars Resistance! The first trailer for Dark Phoenix has landed! Plus the final trailer for Fantastic Beasts: The Crimes of Grindelwald has apparated! And fans will soon be able to face Darth Vader in virtual reality!
What a week for new trailers! Star Wars Resistance is coming next month, and this week there is a long extended cut to introduce the new series! The long awaited Dark Phoenix trailer hit this week, as did the final trailer for the upcoming Fantastic Beasts sequel. Plus Darth Vader will be coming to a galaxy, well, not far far away.
Got a suggestion for a good story? Shoot an email to [email protected]. 
Star Wars Resistance
---
A brand new sneak peek for Star Wars Resistance is here! The extended cut introduces the Aces– race pilots in it for glory, money, and excitement. One such pilot, Kazuda Xiono (Christopher Sean), is tasked by Poe Dameron with a secret mission for the Resistance. The clip shows all kinds of intriguing scenes–races, Starkiller Base, Captain Phasma, and the one and only General Leia Organa. This show is going to be straight up fun! Star Wars Resistance premieres with a one hour episode October 7 on Disney Channel.
Dark Phoenix
---
"The mind is a fragile thing. It takes only the slightest tap to tip it in the wrong direction." – Professor X
The first official trailer for Dark Phoenix is here! Jean Grey (Sophie Turner) turns to the X-Men and Professor Charles Xavier (James McAvoy) for help with her mutant abilities. Her past is hidden from her, her powers are growing, and after a cosmic force hits her she's becoming more unstable. Her new found family of X-Men must unite against her to save her from the entity she is fighting within herself. The trailer is dark and mysterious, and it looks like the film is going to be great! Joining Turner and McAvoy are X-Men film staples Jennifer Lawrence (Mystique), Nicholas Hoult (Beast), and Michael Fassbender (Magneto). Dark Phoenix hits theaters February 14, 2019.
Fantastic Beasts Sequel
---
The final official trailer for Fantastic Beasts: The Crimes of Grindelwald has landed! The trailer gives glimpses of the magic side of Paris and more of Dumbledore's (Jude Law) quest for Newt Scamander (Eddie Redmayne). Also seen is none other than Grindelwald (Johnny Depp) himself, causing much havoc. And of course there are lots and lots of magical creatures! Fantastic Beasts: The Crimes of Grindelwald hits theaters November 16.
Vader Immortal
---
ILMxLAB unveiled it's newest project this week–a brand new Star Wars VR series–Vader Immortal. The series will be three parts, set between Revenge of the Sith and A New Hope. There hasn't been much more revealed about the plot line, but fans will get to visit Vader's castle on Mustafar. The series will be available for use on the Oculus Quest system sometime in 2019.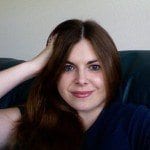 Courtney Martin is a graduate of Indiana University and works in publishing. She's an avid Star Wars fan and wrote the recipe blog Courtney Cooks Star Wars on suvudu.com. When not enveloped a science fiction or fantasy novel, she is watching television with her husband and son, doing crossword puzzles, or playing with her Shih Tzu, Burt.