Watched the Series Finale of Star Wars Rebels? Need to decompress? This Q & A with Dave Filoni and the cast will help.
 The Series Finale of Star Wars Rebels aired tonight, 3/5/18, and the moment is bittersweet. Dave Filoni, Executive Producer, along with cast and crew have worked so hard on this amazing series which brought us new characters to love, and introduced a whole new generation to the magic of Star Wars.
On Friday March 2, Walt Disney Studios in Burbank, CA screened the final 2 episodes of Star Wars Rebels, Season 4 – "A Fool's Hope" and "Family Reunion – and Farewell". The cast and crew were in attendance, as well as several Star Wars-loving celebrities. Dee Bradley Baker, Seth Green and Donald Faison, as well as many cosplayers such as the Perales family #RogueRebels who came representing every member of the Ghost crew. Our podcaster friends also came in full force, and it felt like a mini Star Wars Celebration.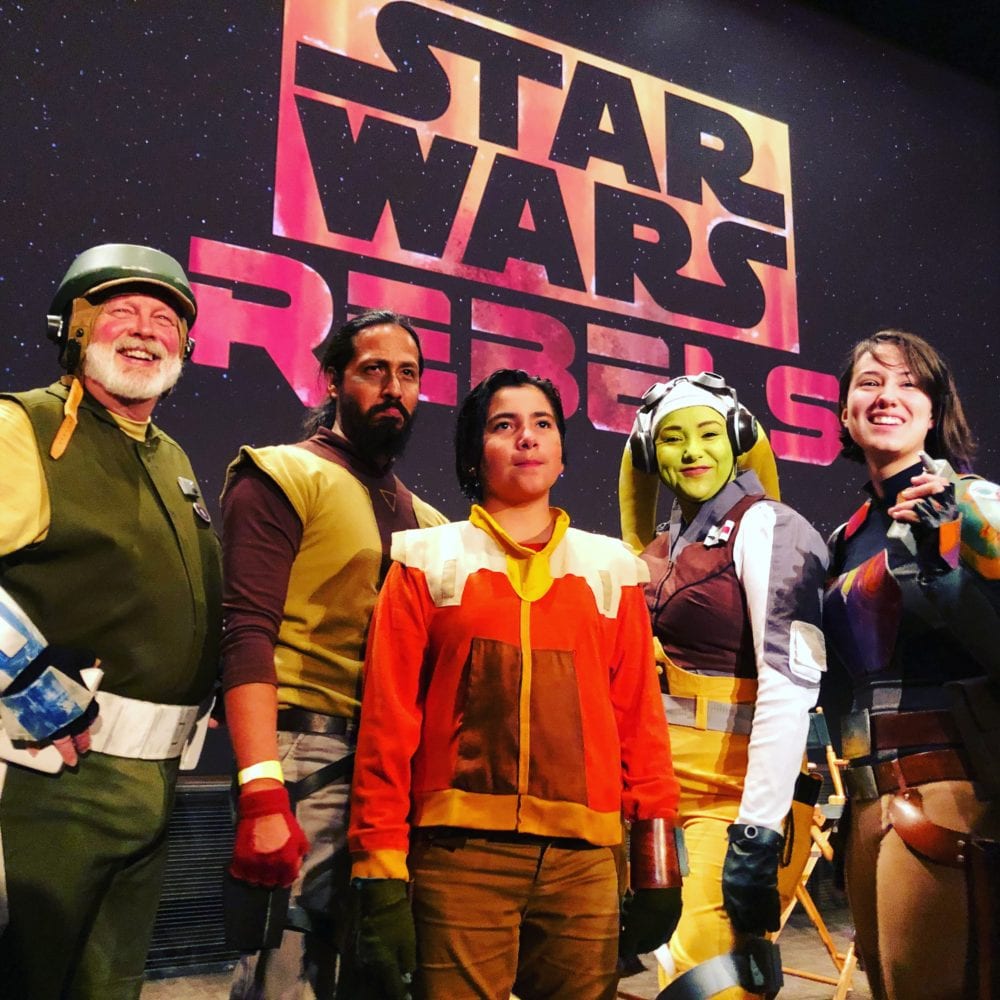 Before the screening, Tricia Barr, Teresa Delgado and Sandra Choute (Fangirls Going Rogue), attended a roundtable of 7 podcasters who were able to interview Dave Filoni. This has no spoilers, and is available right here for your listening pleasure.
Once in the theater, it almost felt like a family reunion where we were saying goodbye to a loved one. Dave Filoni began the evening by giving his heartfelt opening remarks. This really is a must-watch before viewing the final Star Wars Rebels episodes:
Then the lights dimmed, the theater grew silent, and "A Fool's Hope" began. These episodes rocked our world. So much excitement, so many characters we love, new and old. By the end of "Family Reunion – and Farewell" we all had tears flowing. Happy tears, sad tears – bittersweet really is the proper word.
The lights came on, and we were still wiping our faces as Amy Ratcliffe began the Q & A with Dave Filoni and cast. She was emotional too! Dave Filoni, Executive Producer, was joined by Vanessa Marshall (Hera), Tiya Sircar (Sabine), Taylor Gray (Ezra) and Steve Blum (Zeb). Here is the full video, which will be available after 10pm EST on 3/5/18.
SPOILERS AHEAD – DO NOT WATCH until you've seen the entire Series Finale!!
With that, the evening came to a close. Star Wars Rebels may be over, but the story is certainly open-ended. And how about Donald Faison's question?? I won't write too much more here, but would love to hear your thoughts in the comments. What was your #OneLastLesson?
---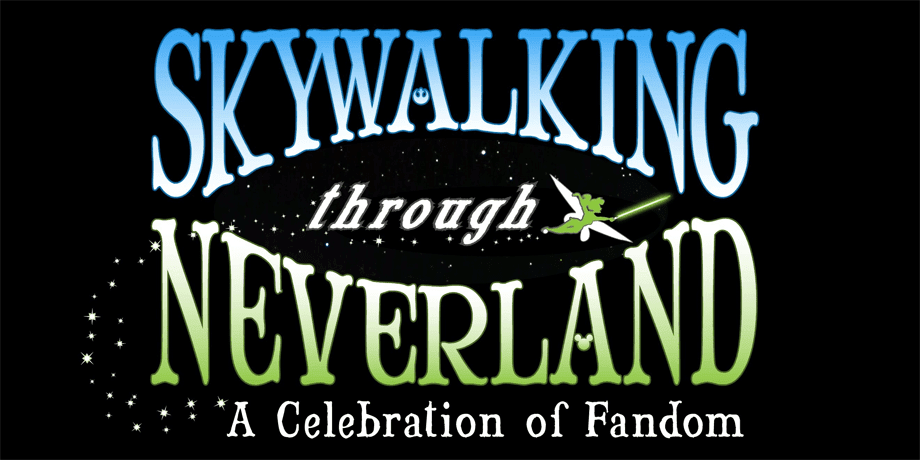 click the banner for all shows and homepage
Star Wars, Disney, Marvel fans, Skywalking Through Neverland is the podcast for you! Husband-and-wife team Richard and Sarah Woloski (plus LOTS of interviews with amazing guests) cover Star Wars, Disney and pop-culture fandom–the stuff that surrounds us, penetrates us and binds us all together as instantaneous friends! So grab a glass of blue milk and take the second star to the right straight on to this podcast. Become a Skywalker!
SaveSave
SaveSave
SaveSave