James Volpe looks back at his favorite Star Wars Christmas memory, remembering a big gift in a small package: The Star Wars Micro Collection Bespin World Playset.
It's X-Wing X-mas and it is that time of year again to reflect on favorite Christmas memories from years past. When thinking back I can remember Star Wars always been a big part of the holidays for me. The Kenner toys were always on the top of my list, along with Star Wars video games, shirts and accessories.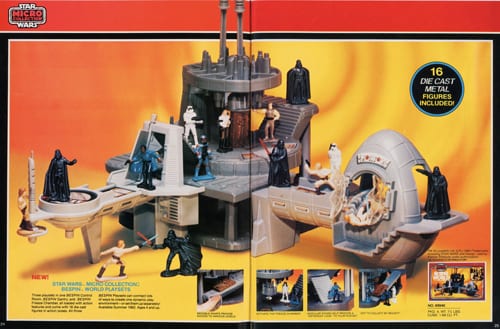 My fondest Star Wars memory of Christmas comes from the year 1982. The Empire Strikes Back had been out for a few years, and I had already received all my 3.75" action figures and vehicles from the movie on my birthday in November. So, I was looking forward to a new line of toys coming out—the Micro Collection play sets. With with the bigger figures, I could only ever take a few with me on trips, but I could take an entire playset of mini die cast figures with me anywhere I went. I had seen them advertised in brochures included in my 3.75″ Dagobah playset and immediately asked for them for Christmas that year.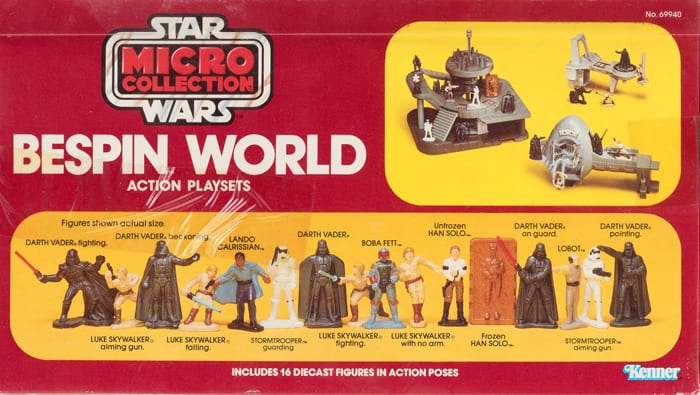 I am not sure how my parents always did it, but they always came through with last-minute requests for Christmas presents. I was very surprised to find the Bespin World under the tree. I played with Han, Lando, Luke, Darth Vader and my favorite, Boba Fett, for hours. I was most excited by the fact Han could be encased in carbonite by the magic of the carbonite chamber. He was alive and in perfect hibernation.
After Christmas I was looking forward to taking it in to school for show and tell, because it was the coolest thing I had ever seen. I got up in front of the class and presented my favorite Christmas gift.
Star Wars has been a big part of my Christmas memories, with a lot of great gifts, but the Bespin World playset was the best of them all. I later added to this set with the X-Wing, TIE Fighter and mail-away Hoth Imperial and Rebels soldiers.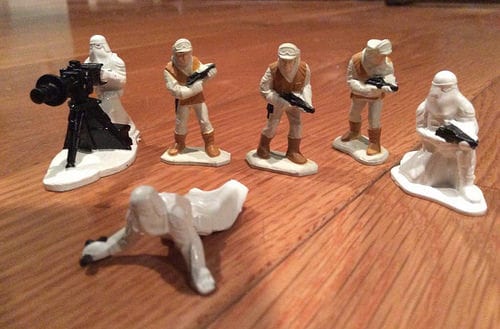 These sets were awesome, and I was disappointed they discontinued the line but had fun with the sets I had.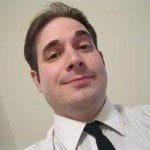 James Volpe, aka The Ska Geek, is a life-long child of the Force. Born just before Star Wars hit the theaters, he first saw Star Wars and Empire Strikes Back at a drive-in double feature in 1980 as his first silver screen experience. Ever since then, Star Wars has been part of his life and inspires his art work and graphic design. His art work can be seen on the RetroZap network: Brews and Blasters logos, Ki Adi Monday shirts and promo video, Starships, Sabers and Scoundrels banner and various others. His podcast, The SKA GEEK Podcast, combines his two favorite things, being a geek and listening to ska music. Find him on twitter,, facebook and his website.