It's a return for Star Wars in May with the release of Solo: A Star Wars Story on May 25th. The first Star Wars May release since 2005!
There was a point in time when Star Wars in May was just as obvious as Christmas in December. That's just how it was done. It started in May after all and each and every release from 1977 to 2005 had been in May so why break the Star Wars in May tradition?
But break it Disney did.
From the initial announcement that Disney was purchasing Lucasfilm from George Lucas in 2012 the assumption was that Star Wars films would again hit the theaters starting in May of 2015. The Force Awakens did debut in 2015 as planned but eschewed the previous and longstanding tradition by dropping in Decmeber instead. Since then both Rogue One: A Star Wars Story and The Last Jedi have kept to the new December release period and Episode IX will as well with a current December 2019 release date. But there is now an exception; Solo: A Star Wars Story opens up this week on May 25th, 2018.
And on the 41st anniversary of the original Star Wars no less.
May is an important month for films as it is the start of the summer movie season which typically stretches from May through August and is when many studios drop their biggest titles. So just how well has Star Wars performed in May in the past and will it mark a return for future May releases for Lucasfilm?
The First Three (1977-1983)
In pure Star Wars fashion this starts with number four. Episode IV to be exact. The original Star Wars changed everything everywhere for everyone when it debuted on May 25th, 1977. A Hollywood blockbuster for sure, Star Wars set a precedent for how movies were made and seemingly cemented their home in May. It was a shining gem in a sea of dark and gritty films that defined the seventies.
Taking the world by storm it earned a whopping $1.5 million in its opening weekend and became on of the most financially successful films of all time. Pretty impressive for only being released in a limited number of theaters. After all, no one could've guessed at the massive success that the film would garner. The term blockbuster is appropriate here as it was one of the first films to have lines that consumed multiple blocks. A feat made more pleasant in the warmer month of May.
Opening that very same weekend (who would be so foolish!?) was another now-classic film; Smoky and the Bandit. Believe it or not Bandit would actually win out at the box office for that weekend with $1.7 million. Although it was not a completely fair fight. Star Wars only opened on 43 screens while Smoky and the Bandit landed in almost 500.
I think the real winner is clear there…
Perhaps to not mess with a good thing the sequel to Star Wars, The Empire Strikes Back, also chose May as its premiere opening on May 21st, 1980. Riding on the success of its predecessor it opened in more theaters, 126 to be exact, and pulled in $6.4 million in ticket sales opening weekend. It beat out its competition, Stanley Kubrick's The Shining, which not only opened the same weekend but also shared the same studio during it production at the exact same time as Empire.
Rounding out the trilogy was Return of the Jedi on May 25th of 1983 which pulled in roughly $23 million in its first weekend. All three of these films would see various re-releases, including the Special Editions in the mid-nineties, but not always in May. But there's no denying that these films were well placed as far as release date to maximize impact and smash the Box Office.
The Prequel Trilogy (1999-2005)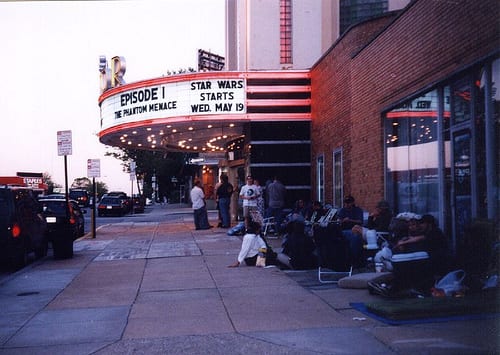 Sixteen years on from The Return of the Jedi  a new trilogy would begin with The Phantom Menace. On May 19th, 1999 the film brought the franchise into an all new era by breaking multiple records. It would unseat The Lost World: Jurassic Park in single day gross with a massive $28 million. It would reach $100 million in five days, another record, along with hitting $200 million and $300 million so fast that it usurped Independence Day and Titanic from those achievements.
It's hard to think of a film that had more hype surrounding it than The Phantom Menace. People were purchasing tickets to other films in the months prior just to see the trailer and then walked out!
Attack of the Clones followed it up with another May release. May 16th, 2002. An impressive opening weekend earned it $80 million but it only came in at number three for first weekend releases behind The Lord of the Rings: The Two Towers and Harry Potter and the Chamber of Secrets that year. It was still able to smash its weekend competition however, About a Boy, which only hit $8.5 million. No contest there.
Revenge of the Sith was to be not just the final chapter of this new trilogy but the last of the saga. Opening at midnight on May 19th, 2005 on 2,900 screens it managed to earn $50 million on day one. This was huge and broke four records in and of itself. It shattered the midnight screening gross, opening day gross, single day gross and the Thursday gross. It topped the list of opening weekends that year at $108 million, $6 million more than the runner up Harry Potter and the Goblet of Fire.
2015 and Beyond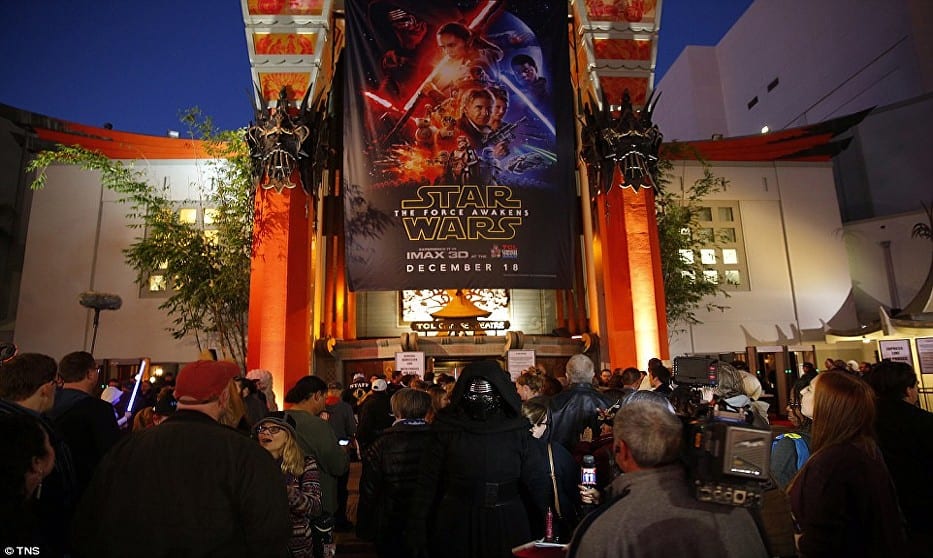 Star Wars in May has no doubt proved very profitable for Lucasfilm, more so based on the content than the release date to be sure, but it doesn't hurt.
So again, why break with tradition?
December was not what people had in mind when Disney and Lucasfilm started to roll out these new films but the change in season has not tamed the beast known as the Star Wars movie experience at all. With three movies under their belt December has still been a massive success for these films. The Force Awakens recouped its entire production budget in the opening weekend alone!
Fans would still rejoice however when it was announced that the second spin-off film, Solo: A Star Wars Story, would rejoin the others in the saga in a May release. Forty one years to the day after the release of Star Wars. At this moment it is too early to tell but if pre-sales are any indication of potential success Solo has doubled Black Panther for pre-sales in the first twenty-four hours after they went up.
Moving the films to December makes for a great Christmas present but there is just something magical about May. It FEELS like home for Star Wars. And even though May 4th is now commonly referred to as Star Wars Day for many that day will always be May 25th.
Although the next film, Episode IX, is slated for December of 2019 there is still a chance for more Star Wars in May in the future. Who knows where the all-new Rian Johnson trilogy will wind up not to mention other spin-offs, like the rumored Kenobi film, or the films slated from Game of Thrones creators David Benioff and D.B.Weiss. Only time will tell.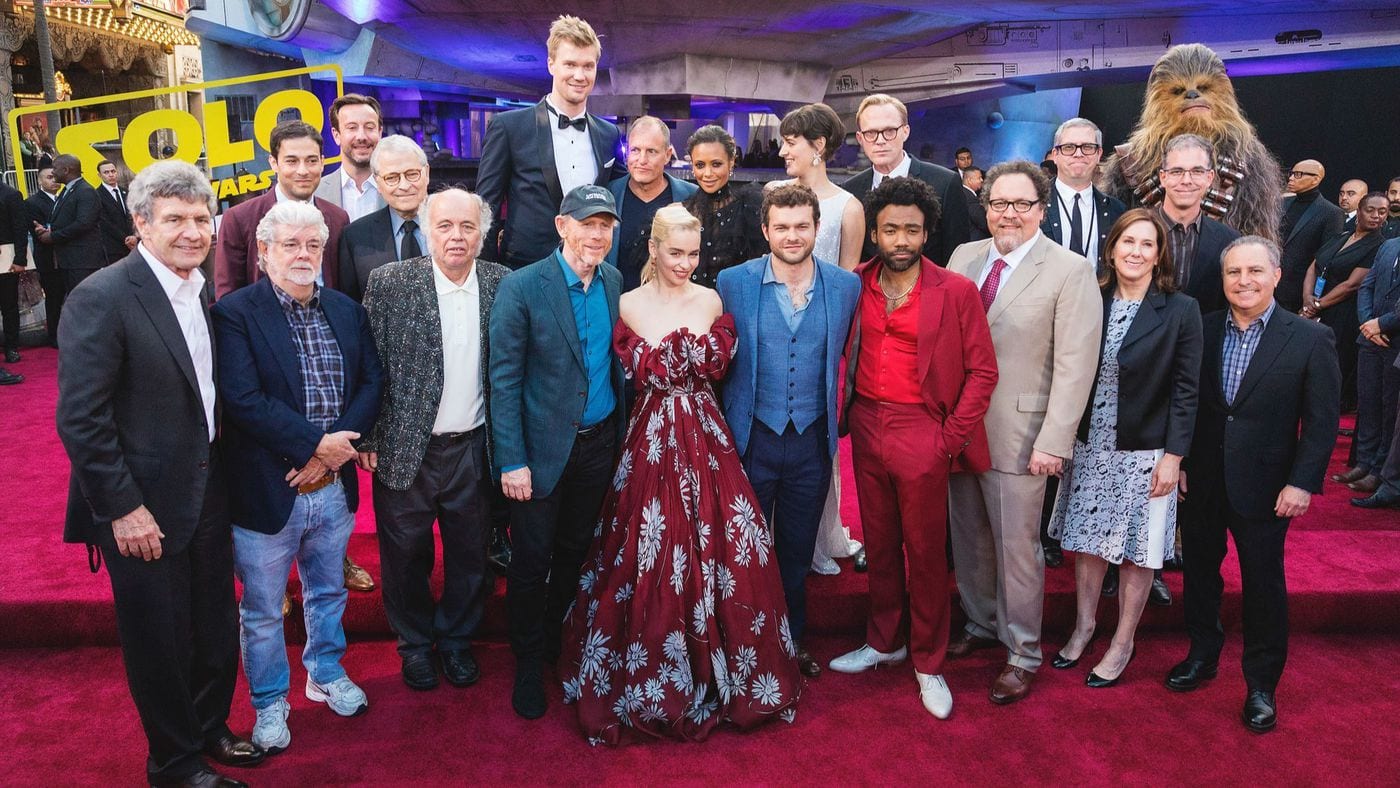 Mike Harris hails from the suburbs of Chicago and has been a fan for most of his life. Working as an industrial radiographer and raising a family with his wife take up most of his time, but there's always room for Star Wars books and podcasts! Just looking to give back to Star Wars and the fan community, it's been a source of fun and learning for him for so long.