For the last 20 years, the Hallmark Star Wars Keepsake Ornaments have been a family tradition in Jovial Jay's house, leading to the creation of a tree just for their display!
Shortly before the release of the first Hallmark Star Wars ornament in 1996, I had married and moved with my wife across the country. It was the heyday of Star Wars collecting, and everyone in my family knew I was a big fan. This was all around the time of the resurgence of Star Wars popularity emphasized by the new Kenner/Hasbro action figures. I don't think I was really even aware that there were any Christmas ornaments, having been so focused on the action figures.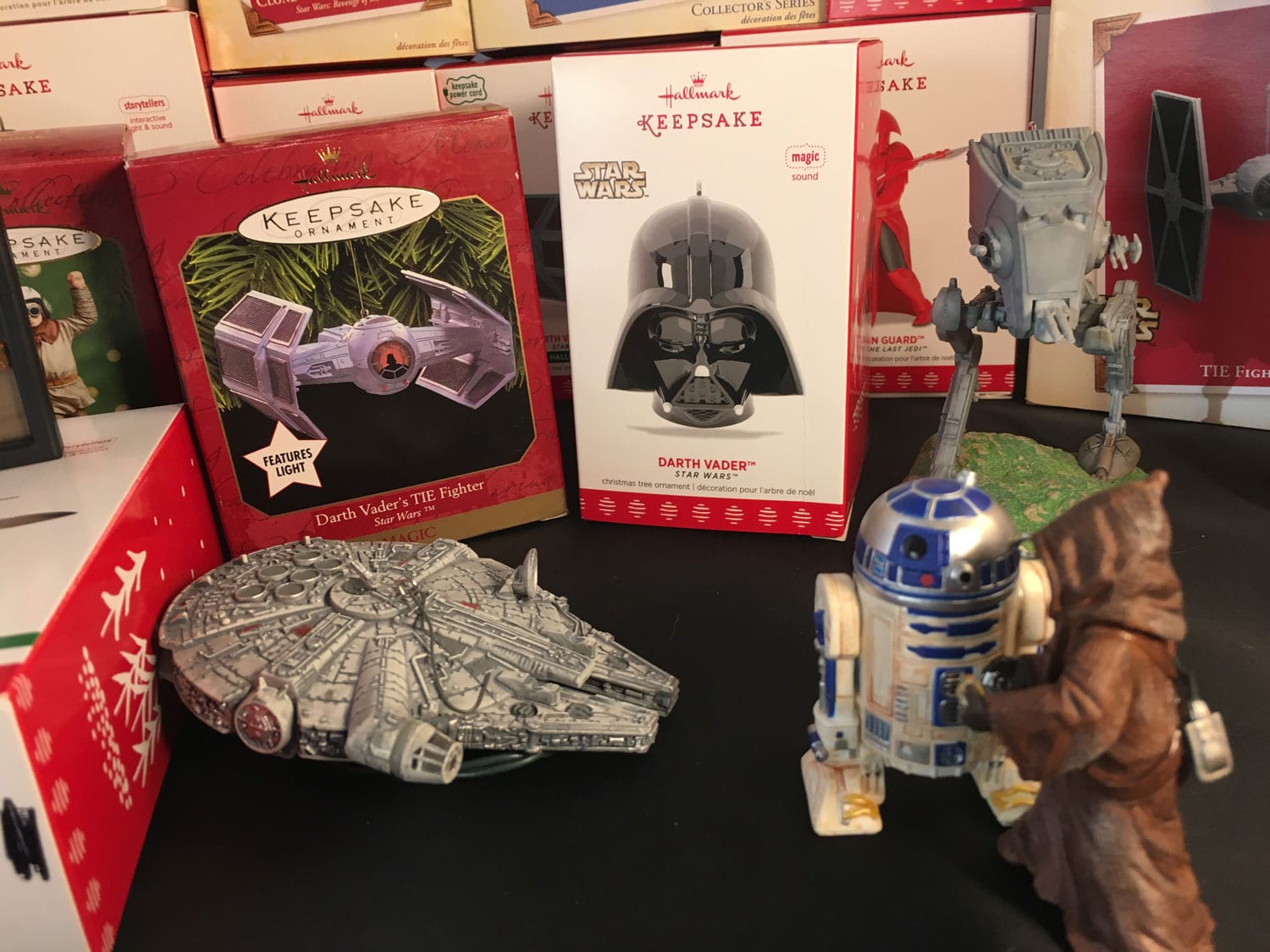 That Christmas, when the packages from my parents arrived, I was surprised to find the Millennium Falcon ornament among them. It plugs into the light strings on the tree, having lights and sound effects of its own. It is a very accurate representation of Han Solo's ship as seen in A New Hope! Very cool!
For each year following, my mother continued to get me as many of the Keepsake Ornaments as she could find. And before you knew it, I had a collection that grew and grew. There are Original Trilogy ornaments,  Prequel-era, Clone Wars, and now ornaments from The Force Awakens and The Last Jedi.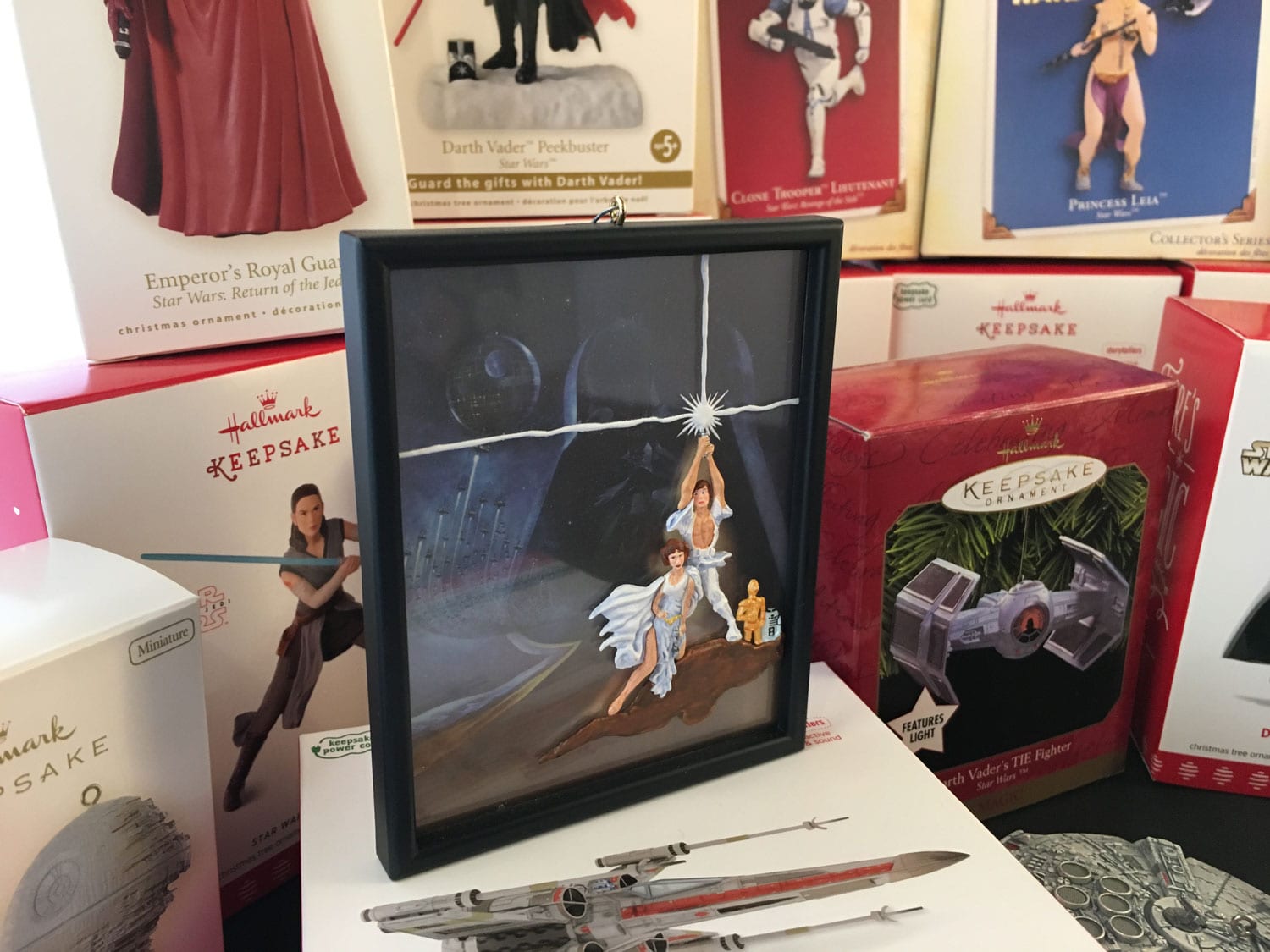 Some of the ornaments have lights and sound, like the Falcon, while others are smaller three-packs, like the Max Rebo Band. There are individual characters like Boba Fett and Chewbacca. Other creative ideas include reproductions of the original Star Wars movie poster, battle scenes between Luke and Darth Vader and Obi-Wan presenting Luke with his father's lightsaber. My favorite ornament is currently the AT-AT with miniature Snowspeeder, but each ornament has a special place in my heart; reminding me of something from the year I received them.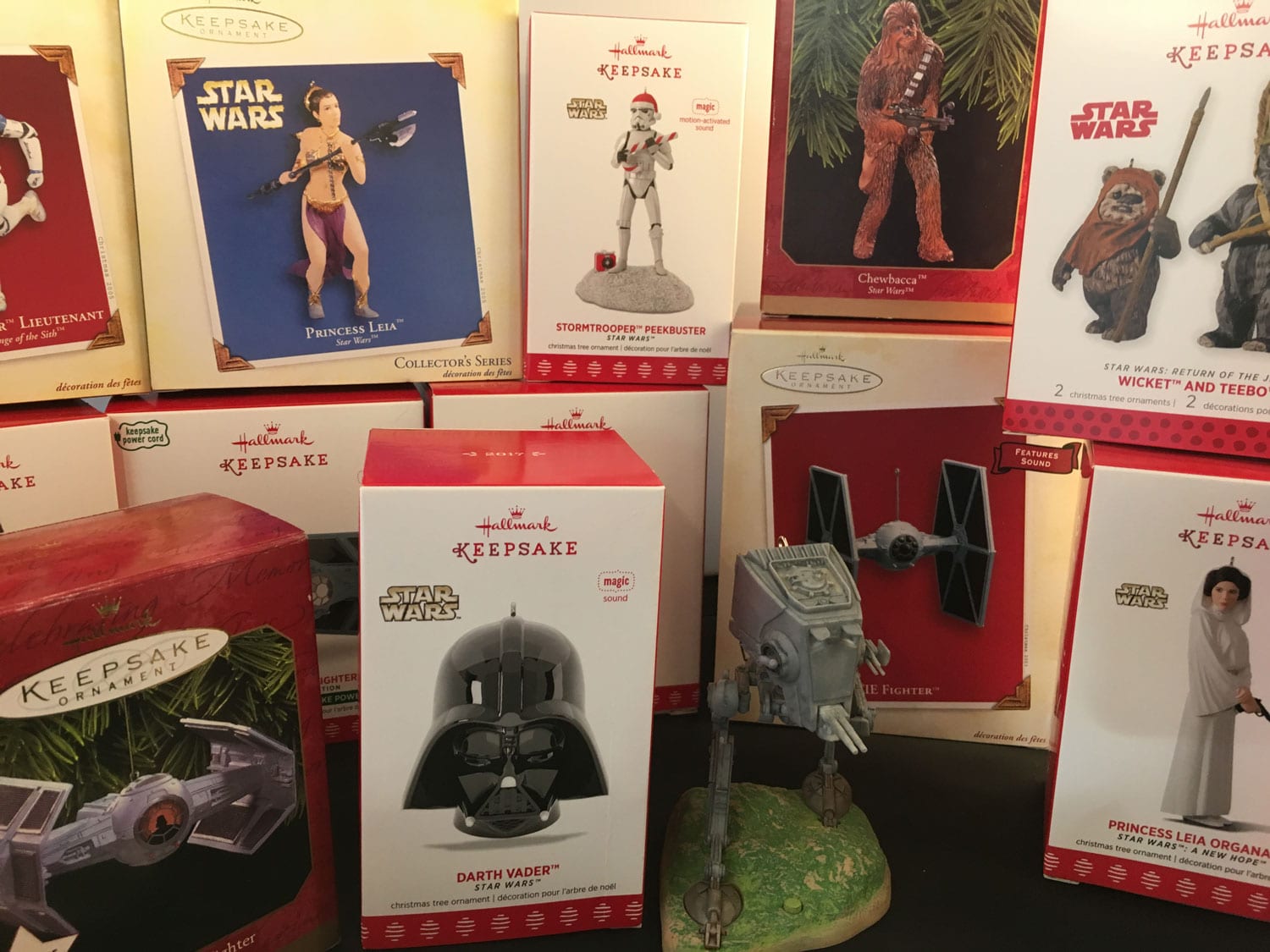 After 20+ years I have enough of these ornaments to support their own holiday tree, which also features a few Star Trek keepsake ornaments as well. So each year when the holiday season rolls around, and the ornaments come out to decorate the various trees, I can look at an entire tree that reminds me of the love my family has for me, as much as my love for the Star Wars saga.
Having grown up on comics, television and film, "Jovial" Jay feels destined to host podcasts and write blogs related to the union of these nerdy pursuits. Among his other pursuits he administrates and edits stories at the two largest Star Wars fan sites on the 'net (Rebelscum.com, TheForce.net), and co-hosts the Jedi Journals podcast over at the ForceCast network.