Mercenary culture, honor, and duels highlight Star Wars #59 as Luke, Han, and Leia plot their future and an escape from Hubin.
This article discusses plot details for Star Wars #59.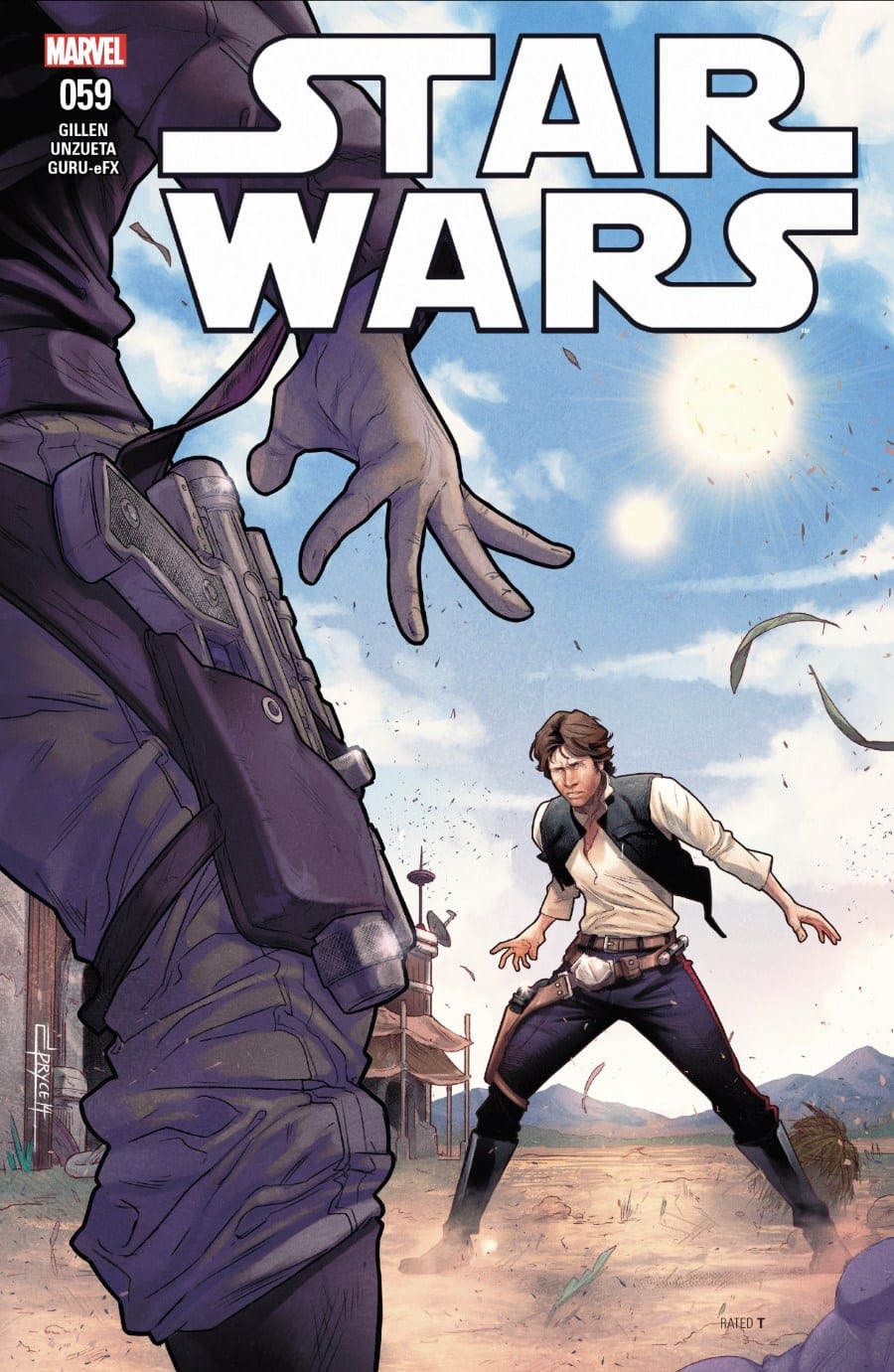 Star Wars #59
Writer: Kieron Gillen | Artist: Angel Unzueta | Colorist: Guru e-FX | Letterer: VC's Clayton Cowles | Cover: Jamal Campbell| Assistant Editor: Tom Groneman | Editor: Mark Paniccia
Life in a rural paradise of Hubin is drawing to a close for Luke, Han, and Leia in Star Wars #59. The big three found themselves there after their rendezvous with the Rebel fleet went awry. After settling in for a prolonged absence with Thane Markona and his mercenaries, Luke became restless and took potentially drastic action in Star Wars #58. As Star Wars #59 begins, Leia unveils the plans to gain revenge on Queen Trios and her world of Shu-Torun. In addition, the big three might have overstayed their welcome as more guests to Hubin arrive and put pressure on the Markona clan.
Misread and Misinterpreted Intentions
Star Wars #59 features many characters misreading the intentions of others. Right at the beginning of the issue, Han misinterpreted Leia's invitation to her room to discuss her Shu-Torun plans as a romantic liaison. Revenge motivation doesn't fit Leia well, but she overcomes it to kick Han out of her room. Luke and Tula have several arguments in Star Wars #59 as well. What appeared as a blossoming romantic relationship in Star Wars #58 devolved into bickering about what is best for the people of Hubin and the galaxy at large.
Luke and Tula both have noble views. On the one hand, Tula, like her father, seeks what is best for the citizens of Hubin. They achieve that by lying low and avoiding the attention of the Empire. That way, they remain safe. Their duty to their people is best served. On the other hand, Luke has a broader galactic view. He wants to save the entire galaxy.
The bigger issue is that their goals potentially conflict. In order to get back to the galaxy at large, Luke activated a beacon. He has a better opportunity to get the help he wants, but it puts the colony on Hubin at risk. Conversely, without activating the beacon, Luke and his friends may not get off Hubin anytime soon, and the galaxy at large suffers. Tula and Luke each have the best of intentions. Kieron Gillen did well in writing this conflict without making either side appear unsympathetic.

Overreacting to Small Slights
Han encouraged Leia to fill Luke in on her plans for Shu-Torun. So, she did in the local cantina. Once there, a problem arises. Han, while getting a drink from the bar, inadvertently backs into another patron. Drinks are spilled. Although Han is willing to let bygones be bygones, the other patron isn't. He demands satisfaction with a duel. That is how things are done on Hubin. This helps establish the frontier motif for this issue.
Han reluctantly obliges him. In perhaps the best part of the issue, Han pulls a scoundrel trick, distracts his opponent, and stuns him rather than resort to lethal force. For as macho as Han can be, and he has shot first in the past, this was a classic move for him. Killing over a spilled drink is ridiculous. While his solution might not appeal to the Markona clan, it preserves his character. It was the best move to make rather than make an enemy of everyone on Hubin.
The Empire Arrives
Over dinner, Thane Markona and Tula lay out their cards in their metaphoric poker game with Han, Luke, and Leia. They acknowledge the trio, and their droids, arrived mysteriously on Hubin. They had to learn who they were. Just as Luke was testing Thane, he tested them. Before, their conversation can near a natural conclusion, Thane's droid informs him that the Empire has arrived. Unfortunately for the Rebels, it is SCAR Squadron.
Thane attempts to stall for Luke, Leia, and Han. He feigns that he is unaware of anyone matching their description arrived on Hubin. In response, Sergeant Kreel reveals the source of their intelligence: Sana Starros. The Empire captured her and tortured her into telling them where Luke and his friends were. Now, they threaten to kill her unless Luke, Leia, and Han give themselves up. They don't surrender, but they come out of hiding.
Thane doesn't turn on them or give them up. Granted, he has Tula stun Han and Leia, but he gives Luke a fighting chance. By this point, the rest of the settlement is now aware of Scar Squadron's arrival. The Empire won't get back to their ship without a fight. Therefore, Thane offers Kreel and Luke the opportunity to settle this in a trial of combat. Both accept. Star Wars #59 concludes as they ignite their lightsabers.

Concluding Thoughts on Star Wars #59
Star Wars #59 is part IV of "The Escape" story line. So far, it is the best issue in the story arc. The plot details provided in the previous three issues of this story begin to coalesce in Star Wars #59. The duel between Han and the cantina patron was perhaps the highlight of the issue. The art maintains a cinematic quality that readers have come to expect from Star Wars.
In addition, this issue teases yet another fight between Luke and Sergeant Kreel. The Rebels and Scar Squadron have been regularly butting heads for a while. Perhaps this story arc will see the climax of this rivalry. Thane Markona is the catalyst to this encounter.
Coming off the "Hope Dies" story arc, "The Escape" had a tough act to follow. The prior issues have languished in the aftermath a little. However, Star Wars #59 escalates the story to a potentially exciting conclusion.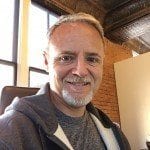 Dennis Keithly is a graduate of the University of Missouri, North Texas attorney, husband, father of two, and co-host of Starships, Sabers, and Scoundrels. In addition to Star Wars, Dennis is a fan of science fiction, fantasy, and super heroes in general. When not engaged in fictional universes, Dennis is reading a good book or watching the NHL, football, or studying the NFL draft.