The Rebellion has a fleet as Mon Cala fully rebels against the Empire in Star Wars #49.
This article discusses plot details for Star Wars #49.
Star Wars #49
Writer: Kieron Gillen | Artist: Salvador Larroca | Colorist: Guru e-FX | Letterer: VC's Clayton Cowles | Cover: David Marquez & Mathew Wilson | Assistant Editor: Tom Groneman | Editor: Mark Paniccia
Leia's mission achieved its purpose in Star Wars #48 even if the mission itself wasn't accomplished. Mon Cala King Lee-Char died at the hands of the Empire, but his final words pushed his people into open Rebellion. However, Mon Cala's timing was not ideal. The Mon Cala fleet was ill-suited for a challenge form the Empire. Now that a fleet is ready for the Rebellion, Leia and her allies must rescue them from Imperial attack in Star Wars #49.
Making A Difference
When this story arc started, Urtya, the regent on Mon Cala, asked Leia whether she would have rebelled in the first place if she had known the Empire would destroy Alderaan. At the time, Urtya expressed sympathies for the Rebellion, but he had other concerns: the safety of his people. Lee-Char was held prisoner, and the Empire had already brought the weight of its fist down on Mon Cala once before. He couldn't risk that again.
However, Urtya has a change of heart. In the prior issue, he declared to Leia that the decision to share Lee-Char's dying words was a matter for Mon Cala. Then, to Leia's surprise, he almost immediately transmittd the message and the effect was mutiny on many of the Mon Cala ships. The Mon Calamarians overthrew the Imperial officers stationed on their vessels. Although apologetic, Urtya explained he had no choice but to act then as the fleet was set to be commandeered.
In addition, he explains to Leia that he mulled over the same question he asked her. In the end, he concluded he would rebel if it would make a difference. Ultimately, Urtya pays a high price, and he made his choice knowing exactly what the price would be. The Empire bombarded his offices from orbit. Urtya perished and joined the Mon Calamari legacy that included Raddus and eventually Ackbar of those that made the ultimate sacrifice in resisting tyranny.

Star Wars Story Connections
Star Wars #49 seemingly draws inspiration from both stand alone Star Wars movies. Speaking of sacrifice and legacy, another Mon Calamari officer pays the ultimate price in this issue. The Imperial fleet effectively trapped the Mon Cala vessels in orbit around Mon Cala. Then Ackbar and the Rebellion arrived. However, that wasn't enough to free the Mon Cala ships. After scanning the manifests of the ships, Ackbar contacts the Aurora Flare and asks Captain Lila to volunteer to sacrifice herself and her ship. Like the hammerhead corvette in Rogue One, Lila steers her cruiser right into an Imperial Star Destroyer.
By itself, that act was particularly daring. However, the Aurora Flare carried a full load of coaxium. If that sounds familiar, it is because coaxium was the volatile fuel Han Solo and company were hauling in Solo: A Star Wars Story. Plus, when the Aurora Flare impacts with the Star Destroyer, it detonates and creates a spherical explosion exactly like the one that took out the mountain in Solo when a cargo container full of the stuff crashed on planet. Captain Lila's heroic sacrifice opened a breach in the blockade for the rest of the fleet. Escape through it they did.
A Betrayal Upon a Betrayal
Once the dust has settled, the scene shifts to Mako-Ta Base some months later. This is a Rebellion space dock where the Mon Cala ships were refitted as warships. Leia and Queen Trios confer about the success of the Rebellion efforts in creating a fleet to oppose the Empire. Keeping with the theme of "hope" that drives the Rebellion through Rogue One, A New Hope, and many of the comics, Leia notes that "hope" built this fleet.
Trios confides in Leia that "It's strange to be part of this." She didn't have any confidants growing up on Shu-Torun. Indeed, she couldn't trust her own family there, and it wasn't until Vader eliminated the rest of the royal family that she came into power. Now, she has comrades in arms so to speak. Leia finds the sentiment touching, but then the two part company as Leia leaves for a celebration. Despite the sentiment shared between them, Trios has other plans.
Once Leia is out the door, Trios pours herself a glass of wine and opens a channel. She uses an identification code: "There was no other choice." That by itself should have been a tip-off to observant readers of Marvel's Star Wars titles. It was used by Lord Vader in Darth Vader #19 in explaining why he put Trios on the throne. Any lingering doubt is eliminated when a hologram of Vader appears on the following page and Trios informs him that "They're here. They expect nothing." Trios has betrayed the Rebellion.
The betrayal is both exciting and a bit disappointing. It is exciting in that it teases the imminent arrival of the Empire to challenge the Rebel's new fleet. That sounds like an amazing conflict. However, it is disappointing because it isn't all that shocking. Perhaps it is because readers aren't particularly invested in her. Granted, she sacrificed resources from her own planet on behalf of the Rebellion, but she hasn't been especially prominent. Readers haven't had much of a choice to invest in that character and trust her. In short, readers themselves aren't likely to feel betrayed.

Final Thoughts on Star Wars #49
Star Wars #49 concludes the "Mutiny on Mon Cala" story arc. Of all the issues in this arc, issue #49 features the actual mutiny the most. The mission to rescue Lee-Char was entertaining, but it took probably one more issue than it really needed. Plus, the prior issues featured the Mon Cala opera and some silly hi-jinks meant as a diversion there. By contrast, Star Wars #49 was far more focused and presented a space battle worthy of the saga. Leia featured quite prominently throughout this series. During "Mutiny on Mon Cala" Leia inhabited several roles including diplomat, spy, mission leader, warrior, and ship gunner. "Warrior princess" doesn't begin to describe her competence and abilities.
In addition, "Mutiny on Mon Cala" and Star Wars #49 seems like a potential line of demarcation for the series overall. Everything in Marvel's Star Wars comics to this point have dealt with the aftermath of A New Hope. Now, the focus shifts towards setting up The Empire Strikes Back and Return of the Jedi. With a fleet behind them, the Rebellion isn't quite the underdog it once was. Star Wars #49 is a great example of the Rebellion coming into its own.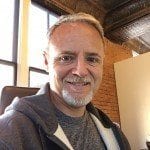 Dennis Keithly is a graduate of the University of Missouri, North Texas attorney, husband, father of two, and co-host of Starships, Sabers, and Scoundrels. In addition to Star Wars, Dennis is a fan of science fiction, fantasy, and super heroes in general. When not engaged in fictional universes, Dennis is reading a good book or watching the NHL, football, or studying the NFL draft.