It's finally here! With many theaters debuting it tonight the Star Wars galaxy is getting a shiny new addition with Solo: A Star Wars Story.
The Galaxy Far, Far Away is getting even bigger with the addition of spin-offs, or Star Wars Stories as they're officially known, the latest of which is set to unleash in a matter of hours now. Solo: A Star Wars Story is the second of these tales Disney and Lucasfilm are telling and this time it centers around a very familiar individual.
Han Solo.
The film's director Ron Howard and company will bring audiences back in time before the smuggler with a heart of gold met Luke and Kenobi in that famous cantina. Before the smuggler was even a smuggler.
Going Back To Move Forward
As with the previous and first spin-off, Rogue One: A Star Wars Story, Solo (Alden Ehrenreich) will explore the Han Solo in the years leading up to Star Wars Episode IV: A New Hope. What is unique about this movie will be the inclusion of at least two different time periods.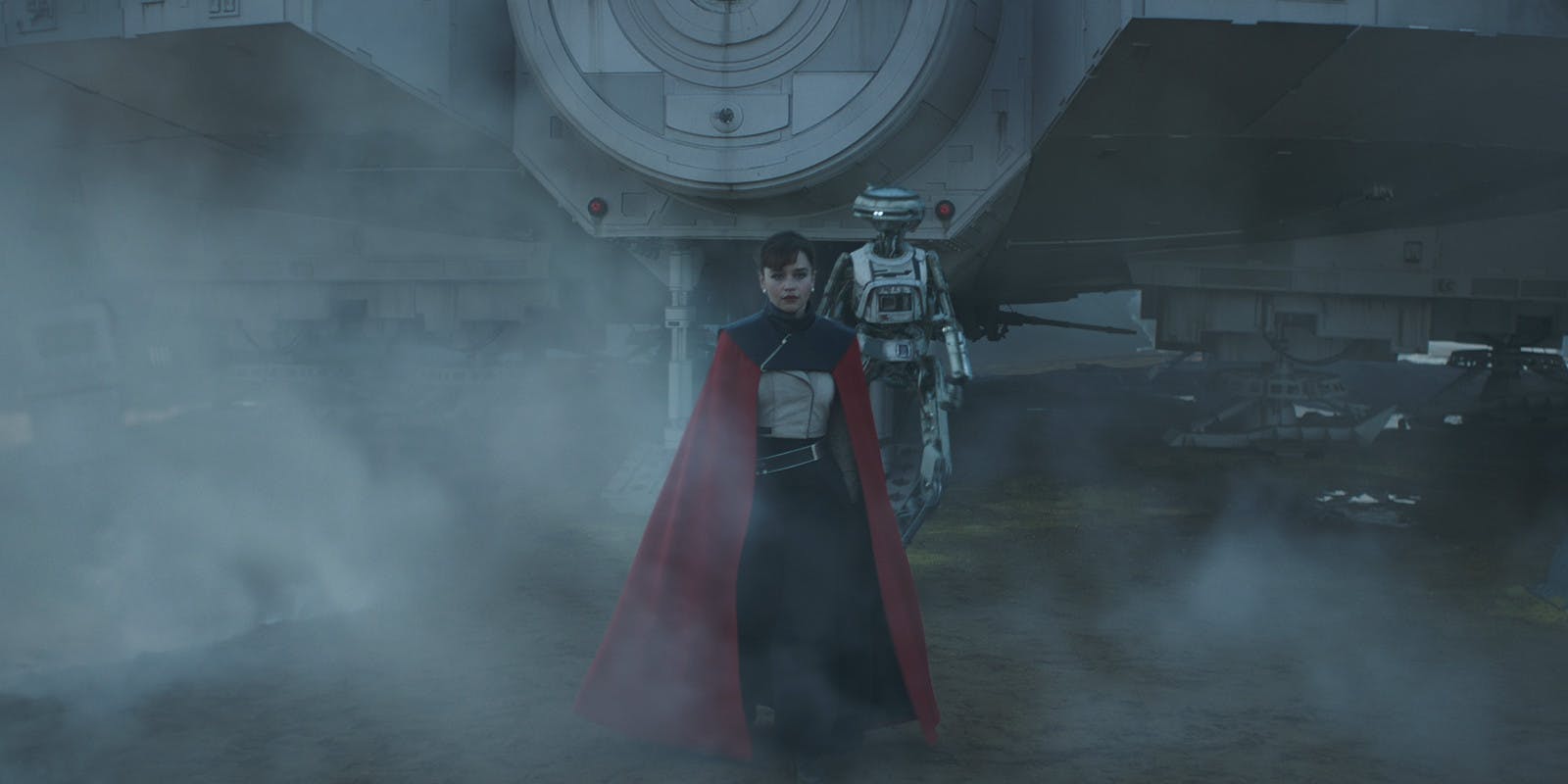 Viewers will meet Han Solo and his friend Qi'ra (Emilia Clarke) on their home world of Corellia before going their own separate ways and meeting up years later. To what extent though is still not certain. This flashback could be the first half of the movie or it could only be the first five minutes. Rogue One handled its own backstory within the opening before the title hit so that is a real possibility here as well.
The bulk of Solo: A Star Wars Story appears to be years after this, after Solo has earned some miles scheming and gambling through the dirty underworld of the galaxy. Along with the host of new characters that are being introduced into the movie are some easily identifiable Star Wars favorites. Who is Han without his faithful friend and co-pilot Chewbacca? Han will meet the Wookiee for the first time along with his very first encounter with ol' smoothie himself; Lando Calrissian (Donald Glover). And very much a character in its own right the most famous YT-1300 Freighter of all time, the one and only Millennium Falcon, gets its canonical first appearance here.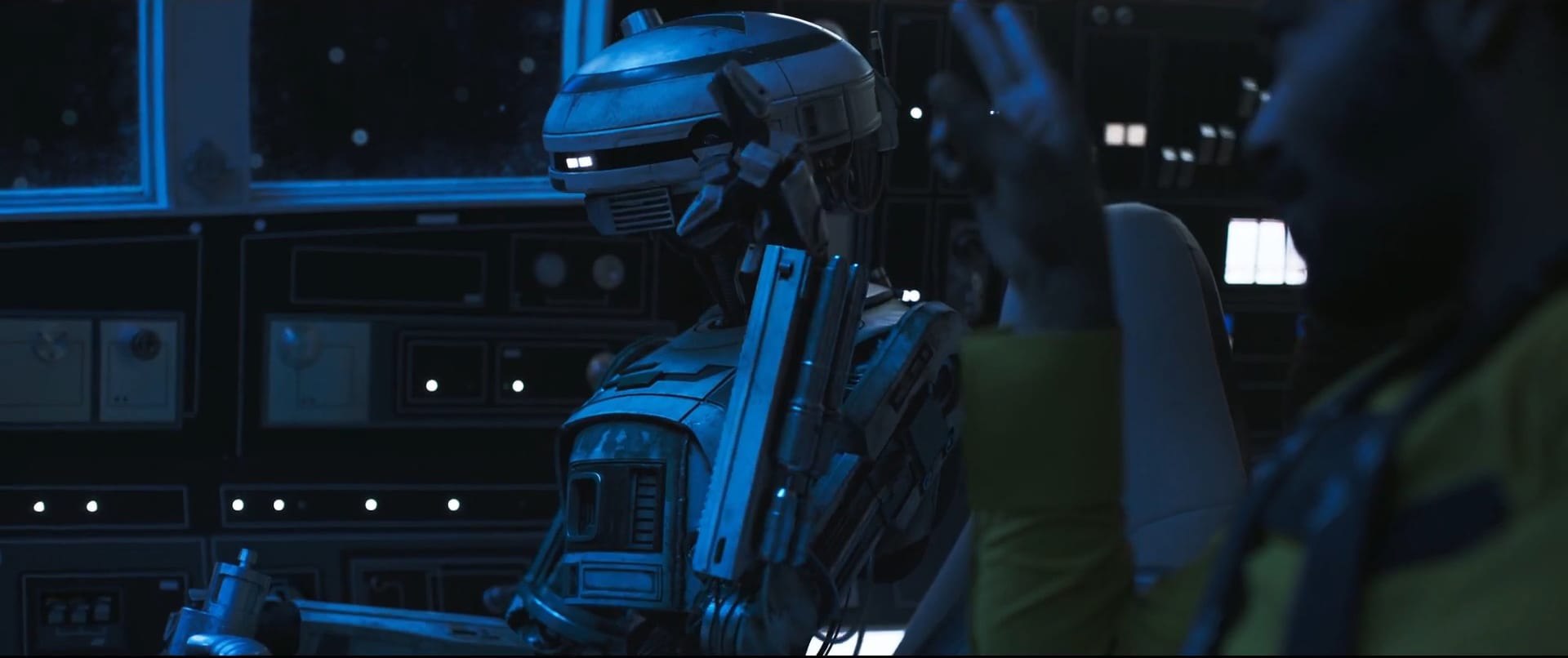 Another blast from the past is the inclusion of a plot element that has its roots back to a famous line from 1977's Star Wars.
The Kessel Run.
Han and the Falcon are known to have made the dangerous Kessel Run in less than 12 parsecs but now it's possible that event is a major part of this film. Just going off the trailers and tv spots alone. It has been confirmed that Kessel itself will be visited so it's not a stretch….
Brightest Stars In The Galaxy
Tobias Beckett, played by Woody Harrelson, says to Han "I'm putting a crew together" which refers to in-movie events but Lucasfilm has essentially done the same thing for Solo: A Star Wars Story. Assembling on ensemble cast of established actors this movie brings some serious star-power.
The aforementioned Tobias Beckett is supposed to be a mentor for the aspiring scoundrel. Someone that he looks up to and respects. In movies like these, prequel stories, new characters offer up more suspense and mystery because you just don't know what is going to happen to them. It adds to the story here because there is no doubt to the fates of Han, Chewie and Lando. With Beckett, someone who seems very important to Han's development, what goes down on-screen could be what shapes him to the slightly more rouge-ish figure in A New Hope.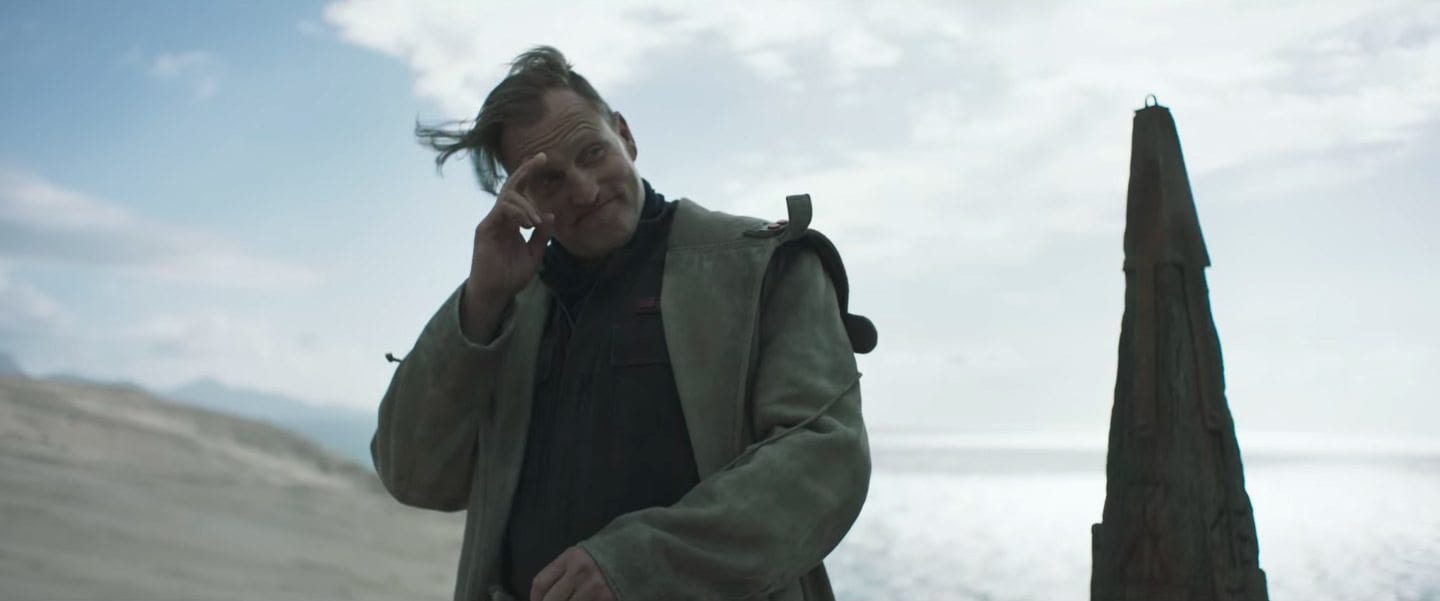 Emilia Clarke's new mysterious character, Qi'ra, is another piece to the puzzle that is Han Solo. One that stands on her own for sure but is undeniably an important piece in Solo's attitude and outlook later in life. Childhood friend and now partner in crime she seems to be the one responsible for recruiting the various ragtag members for this latest scam. There is also some hints that she knows something deeper about Han adding even more intrigue to their relationship.
One of the stars of the hit sci-fi show Westworld on HBO is joining the Star Wars universe as Val. Played by Thandie Newton, very little is known about her character other than she is a member of Tobias' team and is a crack shot with a blaster rifle. Relatively unknown Phoebe Waller-Bridge donned the traditional motion capture garb to play Lando's droid friend L3-37 who looks to add a lot of humor and sarcasm to the group.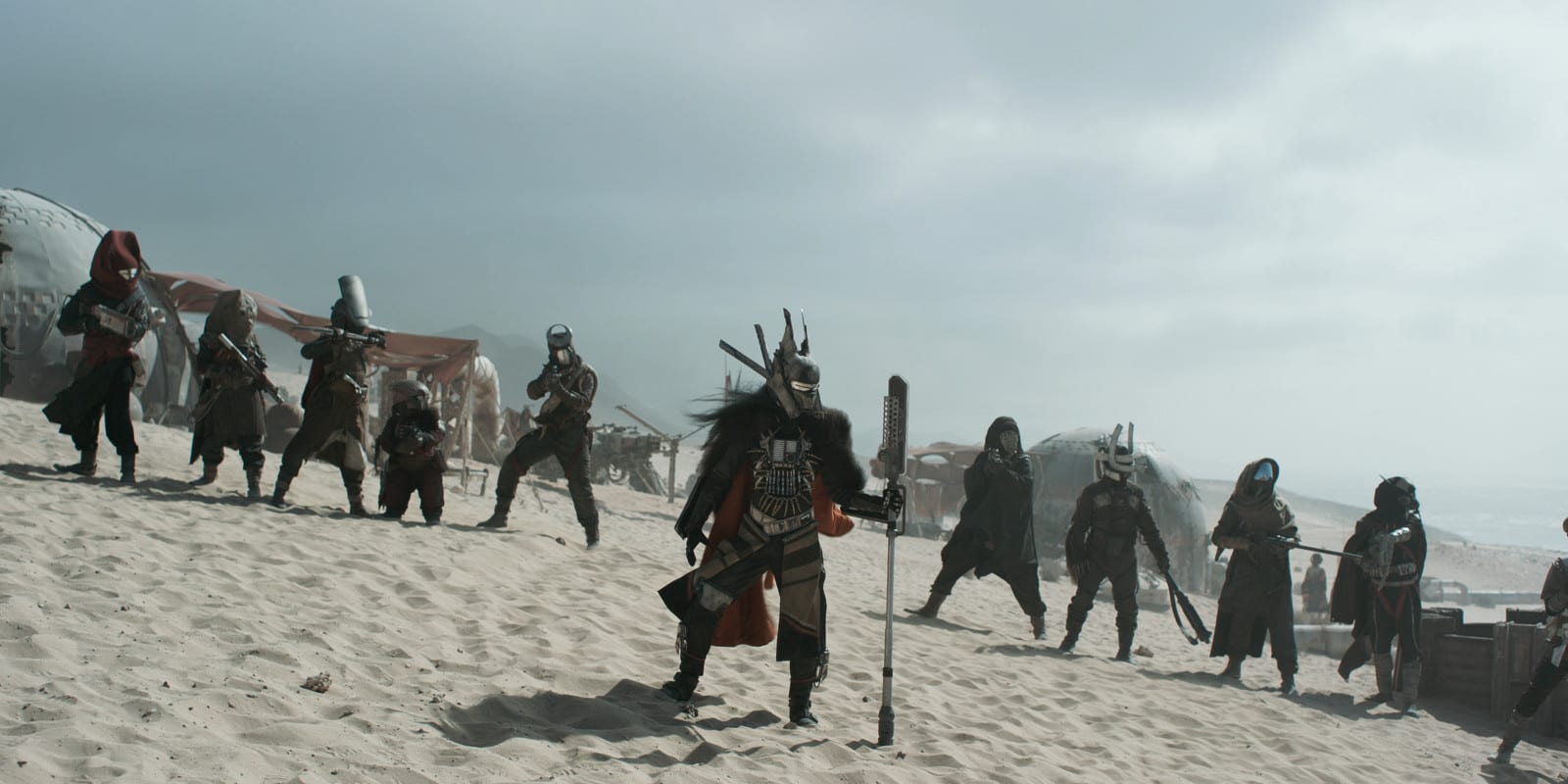 One of the "villains" in Solo: A Star Wars Story is Dryden Vos who is being played by Paul Bettany. He is the gang boss that is giving the job to Han Solo and crew but another villain, Enfys Nest, steals the spotlight. Reason being that under the mask is a complete unknown. No actor or actress has been credited with the role so it is anyone' guess.
Used Universe
A lot of the fun in these movies is seeing how they connect to the bigger picture; enhancing and connecting to the story so far. Rogue One had plenty of easter eggs to be found sprinkled throughout the movie. Several viewings of the film were needed to pick them all up! If rumors are to be believed there may be quite a bit here in the way of hidden gems and cameos.
Mixing the familiar with the new is what has made Star Wars so comforting over the years. Solo: A Star Wars Story already looks like it is fitting into the universe in a way that is not forced at all. There has always been a place for it and a desire for this story to be told. Han Solo is one of the most endearing heroes from the saga and a story all to himself is a perfect way to dive into his adventures during his younger days after the characters death in 2015's The Force Awakens.
The official release date is this Friday, the 25th, however many theater led fan-events and early screenings are taking place tonight and tickets may still be available.
No matter when you see it this weekend strap in and have a blast!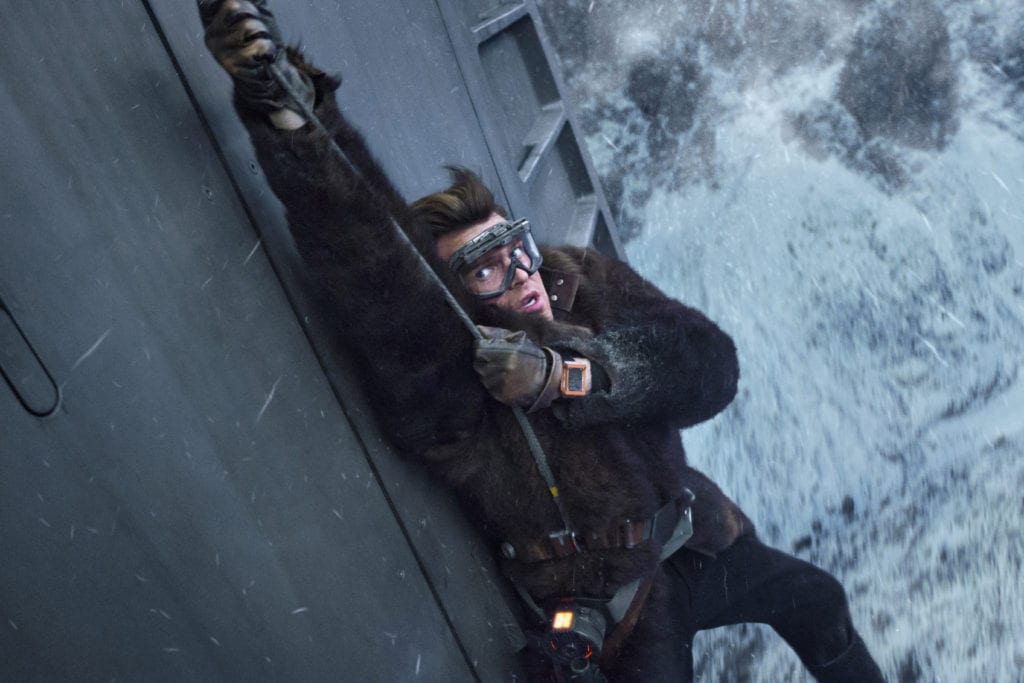 Mike Harris hails from the suburbs of Chicago and has been a fan for most of his life. Working as an industrial radiographer and raising a family with his wife take up most of his time, but there's always room for Star Wars books and podcasts! Just looking to give back to Star Wars and the fan community, it's been a source of fun and learning for him for so long.