ScreenRant's Joseph Decklemeier joins us for our comprehensive Marvel Black Panther Special!
We discuss the 2018 film, our review, the messages, and bring in audio from the Black Panther Press Conference we all attended, featuring the cast (including several Star Wars alum), director Ryan Coogler and Kevin Feige. If you're unfamiliar with Black Panther, his origins in the comics and just how long it took to see this amazing superhero onscreen, this episode also contains a helpful Black Panther Primer.
---
Skywalking Through Neverland #202: Marvel's Black Panther Special
BLACK PANTHER is a fun ride of a movie, but it also has important social implications and a powerful message. The director, Ryan Coogler, and cast revealed these deeper themes at the BLACK PANTHER Press Conference, which took place in Beverly Hills on January 30th with the main cast, director and super-producer Kevin Feige in attendance. Here is the full list:
Chadwick Boseman ("T'Challa / Black Panther")
Lupita Nyong'o ("Nakia")
Michael B. Jordan ("Erik Killmonger")
Danai Gurira ("Okoye")
Angela Bassett ("Ramonda")
Forest Whitaker ("Zuri")
Andy Serkis ("Ulysses Klaue")
Martin Freeman ("Everett K Ross")
Daniel Kaluuya ("W'Kabi")
Winston Duke ("M'Baku")
Letitia Wright ("Shuri")
Director Ryan Coogler
Producer Kevin Feige
In Episode 202, Richard, Sarah and Joe discuss the comments of Kevin Feige, Chadwick Boseman, Lupita N'yongo and Angela Bassett. Not only does Black Panther have an incredible message, but it also fully represents our colorful world – both male and female. This is exciting on so many levels, and Richard postulates that Black Panther is to 2018, what Wonder Woman was to 2017. It is so exciting to see people that look like you kicking butt onscreen. Black Panther is the first African-born superhero to grace the silver screen.
While we got a glimpse of T'Challa as Black Panther in CAPTAIN AMERICA: CIVIL WAR, this new stand-alone film picks up a week after the Vienna bombing where T'Challa's father died. T'Challa returns home to the isolated but very advanced African nation of Wakanda to take his place as King. Wakanda harbors the earth's most precious resource, Vibranium. Since T'Challa and his people have kept this secret for thousands of years, the rest of the world has yet to know of this technological marvel. (Except for a few who have found out, including Tony Stark and Ulysses Klaue). However, when T'Challa returns to Wakanda after the Vienna bombing, his title as King and Black Panther is tested by an unexpected enemy that puts the entire fate of Wakanda and the world at risk.
T'Challa has the help of many friends, especially a huge female precense: his mother Ramonda (Angela Bassett), his sister Shuri (Letitia Wright) who is a scientist, engineer and doctor; his lead warrior Okoye (Danai Gurira) and his friend Nakia (Lupita N'yongo). This and much more is discussed in the Press Conference, featured below.
Watch the Press Conference
Video Footage begins at 7 minutes, 15 seconds in.
If you liked this episode, check out the previous one!
---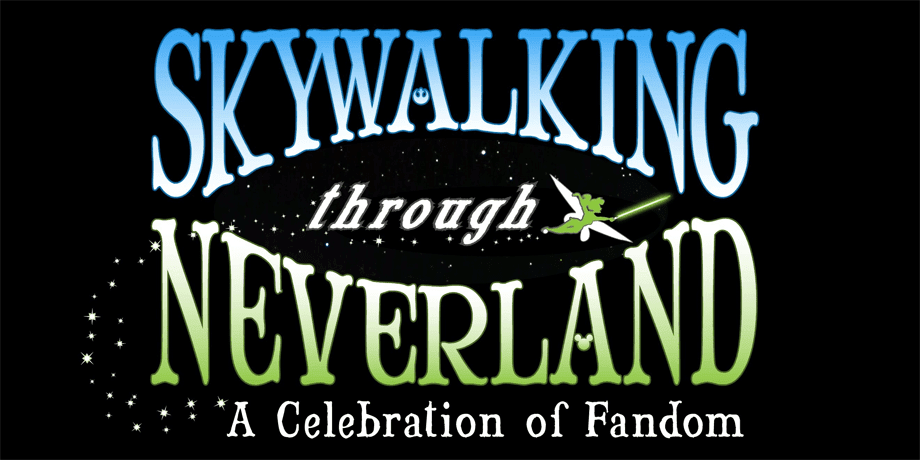 click the banner for all shows and homepage
Star Wars, Disney, Marvel fans, Skywalking Through Neverland is the podcast for you! Husband-and-wife team Richard and Sarah Woloski (plus LOTS of interviews with amazing guests) cover Star Wars, Disney and pop-culture fandom–the stuff that surrounds us, penetrates us and binds us all together as instantaneous friends! So grab a glass of blue milk and take the second star to the right straight on to this podcast. Become a Skywalker!